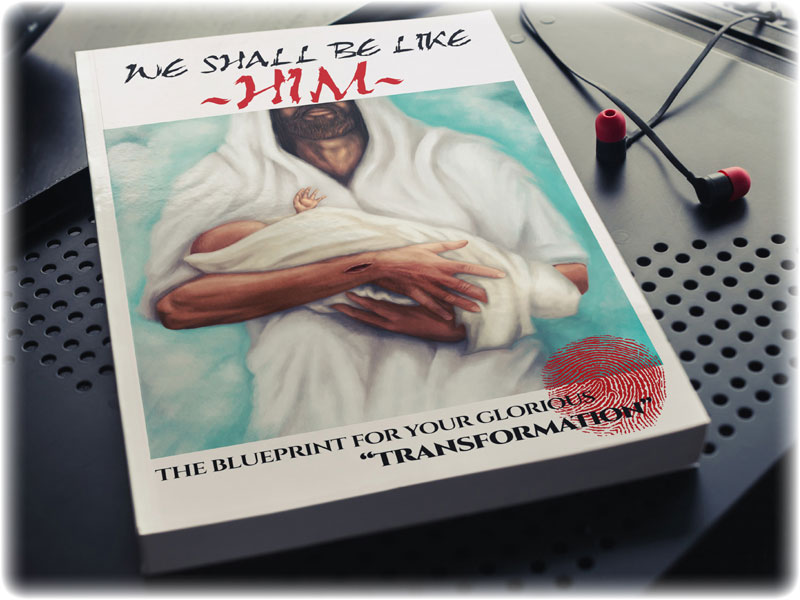 Proclamation #1
"He that hath an ear, let him hear what the Spirit saith unto the churches; To him that overcometh will I give to eat of the tree of life, which is in the midst of the paradise of God." (Revelation 2:7)
            When Adam and Eve fell by sin, it posed a problem. We read, "And the LORD God said, Behold, the man is become as one of us, to know good and evil: and now, lest he put forth his hand, and take also of the tree of life, and eat, and live for ever:" (Gen 3:22) The situation was grim. Man was now fallen and filled with sin. For the rest of his life, man would struggle against his own destructive behavior. His sin nature would cause much harm and pain. To allow man to live in a perpetual state of self-destruction would be cruel. "Therefore the LORD God sent him forth from the garden of Eden, to till the ground from whence he was taken. So he drove out the man; and he placed at the east of the garden of Eden Cherubims, and a flaming sword which turned every way, to keep the way of the tree of life." (Gen 3:23-24) From this point forward, Adam and Eve no longer had access to the Tree of Life. Their death had become a certainty.
            In our first Proclamation, Jesus tells us we will have access again to this tree. Careful attention needs to be made to the comment right after this promise. Jesus said, "I will give to eat of the Tree of Life, which is in the midst of the paradise of God." The Garden of Eden was such a place. Most definitions of the word "Eden" describe it as the area of Adam's home. One definition uses the word "pleasure" as its description. The word "pleasure" has a root word meaning, "delight." Therefore, Eden was Adams home, a place of pleasure and delight. In Eastern cultures many years later, these types of gardens were often called "paradises." They were usually owned by individuals with great wealth. These paradises were lush and vibrant with great detail paid to every aspect of their beauty. I have read that an invitation into someone's paradise-garden was a great honor filled with the deepest of intimacy. The Garden of Eden was the "Paradise" of God and Man. As we know, this pleasure and delight was lost through sin. The direct intimacy of God and man had become severed. What we have now is the true story of multiple gardens and a return to the "Paradise of God!"
            The fall of man begins in the Garden of Eden as found in Genesis 3. The next garden we will look at is the Garden of Gethsemane found in Matthew 26:36-57. In this garden, Jesus spends the final moments with His Abba Father before His suffering was about to begin. Let us read in the book of Luke, "And being in an agony he prayed more earnestly: and his sweat was as it were great drops of blood falling down to the ground." (Luk 22:44) The Garden of Eden became a garden of Sin. The Garden of Gethsemane now becomes a garden of obedience. Through much anguish, Jesus conquers His own desire and submits to the Father's will. Instead of being forced out of the Garden like Adam and Eve, Jesus willingly goes on His own free will. When Adam and Eve leave the garden, they enter a world to tell the tale of their failure. Jesus leaves the garden and gives hope of returning once more. When hanging upon the cross He gives this hope to the criminal, "And he said unto Jesus, Lord, remember me when thou comest into thy kingdom. And Jesus said unto him, Verily I say unto thee, today shalt thou be with me in paradise." (Luk 23:42-43) Jesus did not go to paradise that day. It is amazing how a comma can change something. You see, Jesus died on the cross and paid the payment for our sin in Hell. We read, "Because thou wilt not leave my soul in hell, neither wilt thou suffer thine Holy One to see corruption." (Act 2:27) Again we read, "He seeing this before spake of the resurrection of Christ, that his soul was not left in hell, neither his flesh did see corruption. (Act 2:31) Jesus died and paid the price for Sin on that day.
            In John Chapter 20, we find the resurrection described in wondrous detail. Having paid the price so we can return to Paradise, Jesus is resurrected three days later victorious and says the following: "Jesus saith unto her, Touch me not; for I am not yet ascended to my Father:…" (Joh 20:17a) On the third day, Jesus finally ascends into heaven to present Himself to God our Father. "But Christ being come an high priest of good things to come, by a greater and more perfect tabernacle, not made with hands, that is to say, not of this building; Neither by the blood of goats and calves, but by his own blood he entered in once into the holy place, having obtained eternal redemption for us. For if the blood of bulls and of goats, and the ashes of an heifer sprinkling the unclean, sanctifieth to the purifying of the flesh: How much more shall the blood of Christ, who through the eternal Spirit offered himself without spot to God, purge your conscience from dead works to serve the living God? And for this cause he is the mediator of the new testament, that by means of death, for the redemption of the transgressions that were under the first testament, they which are called might receive the promise of eternal inheritance." (Heb 9:11-15) Jesus ascends to heaven to present Himself a pure sacrifice before the Father. Once, and for all this most sacred work is completed. Now the way back to paradise is set. This was also partly accomplished in a Garden. Eden became a Garden of Sin leading to death. The Garden tomb where Jesus laid lifeless, was also a garden of death. Then, through the power of God, the Garden became a garden of resurrection and life. I am convinced the spiritual significance is foreshadowing the renewal of the Paradise of God and Man once more.
            I believe our Daddy wants so badly to restore all that was lost. He has made great strides to renew back again every moment of Sin and turn it into a moment of life. I want to share one of those beautiful moments with you. Just as Adam was responsible for sin since he represented humanity. Jesus came to restore the sons of Adam in their leadership by doing what Adam failed to do. We also see something beautiful being done for the daughters of Eve. For the foundation of what I am about to share we read: "For Adam was first formed, then Eve. And Adam was not deceived, but the woman being deceived was in the transgression." (1Ti 2:13-14) This might seem like it is harsh, but it is not meant to be. I think you will agree with me when we see the great care God and Jesus have gone through to restore the daughters of Eve. Let me ask you a question. Who was the first person to see Jesus after His resurrection? We read in John chapter 20 that it was Mary Magdalene, a daughter of Eve. While Adam is responsible for Sin, it was through Eve that Satan first deceived humanity. Now, it is through a daughter of Eve, salvation is being revealed for the first time. In Genesis God warns Adam and Eve about the tree of knowledge of Good and Evil, "… 'Ye shall not eat of it, neither shall ye touch it, lest ye die. " (Gen 3:3b) In John 20 Jesus tells Mary, "…Touch me not; for I am not yet ascended…" (Joh 20:17b) Again we see the same scene play out, restoring the moment of the fall. Continuing on in the same verse Jesus tells Mary, "… but go to my brethren, and say unto them, I ascend unto my Father, and your Father;…" (Joh 20:17) Finally we see, just as Eve brought the fruit of the knowledge of good and Evil to Adam; Mary a daughter of Eve is instructed to bring the knowledge of salvation and renewal to the sons of Adam. She received the first missionary trip since the resurrection. This is how much our Father and His Son care. I believe all moments of sin, concerning the salvation story are being renewed in similar fashion.
            Since the resurrection of our Lord and Savior, God has given Jesus authority over the Tree of Life in the midst of His Paradise. What once was lost to humanity has been given to the Son. The Son then will give it back once again to the Family. This is further proven in this verse: "Blessed are they that do his commandments, that they may have right to the tree of life, and may enter in through the gates into the city." (Rev 22:14) Oh family, do you understand what has been done, and what will be done? All praise is unto God our Daddy and Our Lord and Savior, Jesus the Christ. Adam once had full access and authority over the Tree of Life. This was lost and Jesus has redeemed it back again. Then on that great day, He will give it back to us once more for the Glory of the Father. So the "Garden Of Paradise" is not lost, neither is the "Tree of Life." The only way back to the "Paradise of God" is through the only man that has walked in all the gardens, be it terrestrial or celestial. This is the first example of what Jesus received from the Father, which He will give to us. We have twelve more glorious examples of the Love of God to dig into. It is going to be a very encouraging and humbling journey to see what God has planned for our renewal.
Let's Pray "Daddy we thank You for all that has happened, and all that will be done to restore us back into Your presence. We praise You for Your kind and gentle ways. We praise Jesus for all He has done in this salvation story. We know the Tree of Life had once been lost to humanity. Yet, through our Lord Jesus, we will receive it back again. Once more, we will eat of its fruit in the midst of Your paradise. Once more we will walk with You in the cool of the day, amongst the beauty of Your garden." In Jesus' precious and holy name we pray, Amen!
This is just the start. Buckle up its going to get even better!
---
~We Shall Be Like Him – 1 John 3:2~