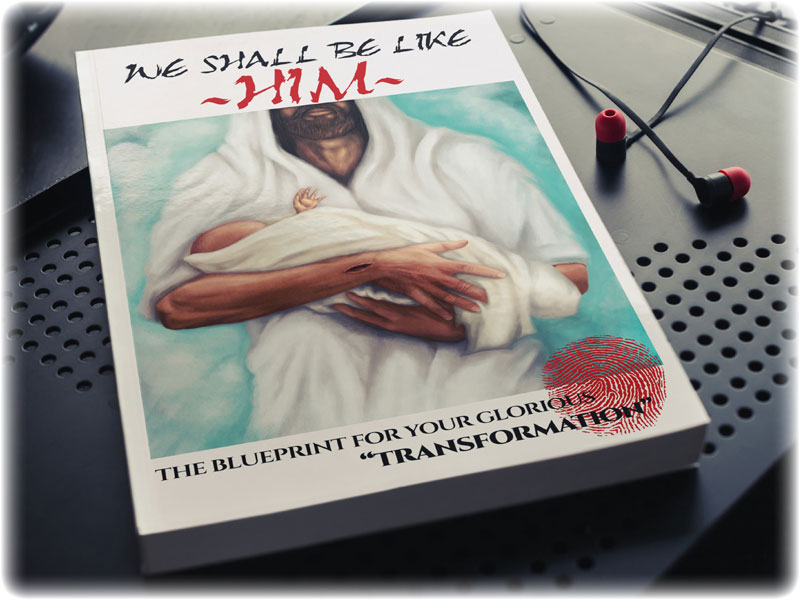 It would be a mistake to think that everyone reading this is a Christian. Maybe you started reading because of the title. Maybe someone told you about it. No matter how it came into your possession, I believe it was God's plan. I cannot believe someone would read a book of this type, this deep, and not be called by God. Jesus tells us, "All that the Father giveth me shall come to me; and him that cometh to me I will in no wise cast out." (Joh 6:37) Jesus also tells us, "No man can come to me, except the Father which hath sent me draw him: and I will raise him up at the last day." (Joh 6:44) This means any desire or interest you have in God, Jesus, and salvation; God has given you! The fact you are interested is proof that God has called you near. Now all you have to do is respond. I will display for you what is often called the "Roman Road of Salvation," with a couple of inclusions I made. Let us get going!
Lets Begin:
"God shows His own love for us, in that while we were still sinners, Christ died for us!" (Romans 5:8)
(Give your life to God, God loves you!)
"For all have sinned and fall short of the glory of God." (Romans 3:23)
(Admit that you have sinned.)
"The wages of sin is death…" (Romans 6:23)
(Understand that we all deserve death for our sins.)
"But the gift of God is eternal life through Jesus Christ our Lord." (Romans 6:23)
(Ask God to forgive and save you.)
"Whoever will call on the name of the Lord [Jesus] will be saved!" (Romans 10:13)
(Call out to God in the name of Jesus!)
"That if thou shalt confess with thy mouth the Lord Jesus, and shalt believe in thine heart that God hath raised him from the dead, thou shalt be saved. For with the heart man believeth unto righteousness; and with the mouth confession is made unto salvation. For the scripture saith, Whosoever believeth on him shall not be ashamed." (Romans 10:9-11)
(If you know that God is knocking on your heart's door, ask Him to come into your heart.)
Jesus said,
"Behold, I stand at the door, and knock: if any man hear my voice, and open the door, I will come in to him, and will sup with him, and he with me." (Revelation 3:20)
(Is Jesus knocking on your heart's door?)
"But as many as received him, to them gave he power to become the sons of God, even to them that believe on his name:" (John 1:12)
(If you said yes, you are a child of GOD!)
            If you followed the steps above, and are in agreement with what is written, then you have responded to the call of our God. There is no such thing in the Bible called the "sinners prayer." It was created, and then so named to make it easier for new believers. This way there is a step of faith to take. Therefore, in that spirit, I include a sinner's prayer. Recite it and receive the completion of your joy.
"Dear Heavenly Father I admit that I have sinned, I let go of my sin and ask you to forgive me. I believe in my heart and call upon the name of Jesus, whom you have raised from the dead. I accept Him to be my Lord and Savior. In Jesus' name I pray," AMEN
(Amen means, "Let it be so.")
            There it is. You have already read at this point, more than most about what God has given us through Jesus. Therefore, you are off to a great start. Continue on reading to learn even more. I encourage you to find a church as soon as possible. Tell them of what has happened so you can be baptized. We all need the family of God. There you will find more encouragement, help, and direction. Most of all, you will find a physical example of the love of God.
(Now that you are his child you need to be baptized. You will also receive His Holy Spirit to empower your walk.)
"Then Peter said unto them, Repent, and be baptized every one of you in the name of Jesus Christ for the remission of sins, and ye shall receive the gift of the Holy Ghost." (Acts 2:38) 
(Live a life of obedience, not to earn salvation, but to strengthen your relationship with God your Father.)
"If ye love me, keep my commandments. And I will pray the Father, and he shall give you another Comforter, that he may abide with you for ever; Even the Spirit of truth; whom the world cannot receive, because it seeth him not, neither knoweth him: but ye know him; for he dwelleth with you, and shall be in you. I will not leave you comfortless: I will come to you." (John 14:15-18)
Now, I want to say a prayer for you!
"Daddy, I thank You that You have called another child home. I want to pray on their behalf. I ask that every good and perfect gift, be it wisdom, spiritual gifts, and blessings you have given me, will be given to them also. I share all I have with them according to Your will. I pray this brings glory to Your name. I rebuke Satan away from them in the name of Jesus Christ, and by His precious blood. This also includes every person, place, and thing associated to them. I pray that the Holy Spirit will be released upon them to fill the void. Stand guard over them with Your heavenly host. Empower them to be a light upon the earth. Wrap Your arms of grace and mercy around them, and hold them tight in Your love." In Jesus' precious and holy name, we pray together. Amen!
~Welcome to the Family!~
~We Shall Be Like Him – 1 John 3:2~