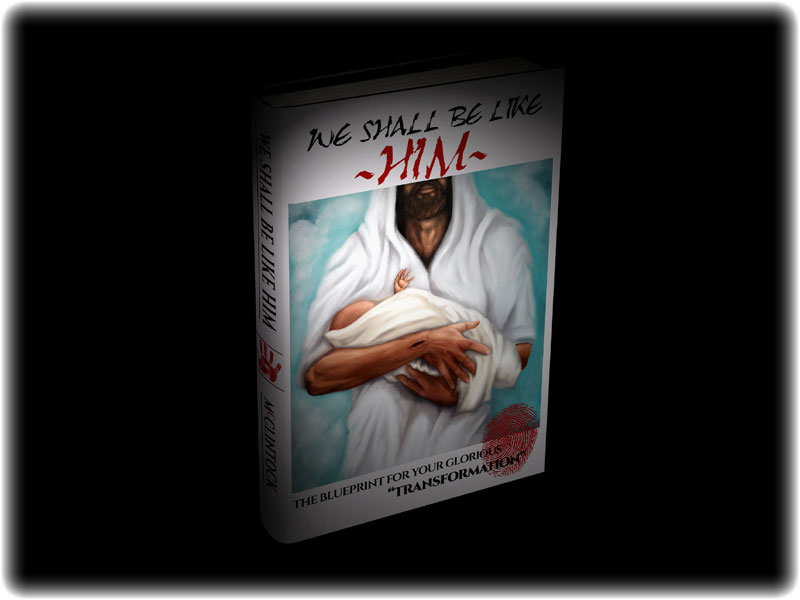 Mystery & Revelation, Revealed!
Jesus replied to them, "Unto you it is given to know the mystery of the kingdom of God: but unto them that are without, all these things are done in parables:" (Mark 4:11)
Behold, the mystery of what we will be, is now revealed! "For we shall be like Him!" (1 John 3:2)
             Sisters and Brothers, please hear me. A most powerful verse of scripture is often misquoted and taken out of context. Often used to have us believe that we do not know what we will have, what we will receive, and what we will become beyond the gates of heaven. This dangerous misreading withholds the power of knowing what glory is in store for us. Let us read the verse, that when taken out of context, harms the Body of Christ. "But as it is written, Eye hath not seen, nor ear heard, neither have entered into the heart of man, the things which God hath prepared for them that love him." (1Co 2:9) This verse was once correct, yet the next verse tells us the truth, "But God hath revealed them unto us by his Spirit: for the Spirit searcheth all things, yea, the deep things of God." (1Co 2:10) The Family of God now can know the hidden mysteries. You can behold what God has in store for you. Within the pages of this book, we will unveil just that. We will begin to reveal the hidden things of YHWH. We will uncover that which He has made known to us today! Be encouraged, be ready, and be amazed!
              "In whom we have redemption through his blood, the forgiveness of sins, according to the riches of his grace; Wherein he hath abounded toward us in all wisdom and prudence; Having made known unto us the mystery of his will, according to his good pleasure which he hath purposed in himself:" (Eph 1:7-9) "Howbeit we speak wisdom among them that are perfect: yet not the wisdom of this world, nor of the princes of this world, that come to nought: But we speak the wisdom of God in a mystery, even the hidden wisdom, which God ordained before the world unto our glory: (1Co 2:6-7) "Even the mystery which hath been hid from ages and from generations, but now is made manifest to his saints: To whom God would make known what is the riches of the glory of this mystery among the Gentiles; which is Christ in you, the hope of glory:" (Col 1:26-27) "Now to him that is of power to establish you according to my gospel, and the preaching of Jesus Christ, according to the revelation of the mystery, which was kept secret since the world began, But now is made manifest, and by the scriptures of the prophets, according to the commandment of the everlasting God, made known to all nations for the obedience of faith: To God only wise, be glory through Jesus Christ forever. Amen." (Rom 16:25-27) "That the God of our Lord Jesus Christ, the Father of glory, may give unto you the spirit of wisdom and revelation in the knowledge of him: The eyes of your understanding being enlightened; that ye may know what is the hope of his calling, and what the riches of the glory of his inheritance in the saints, And what is the exceeding greatness of his power to us-ward who believe, according to the working of his mighty power, Which he wrought in Christ, when he raised him from the dead, and set him at his own right hand in the heavenly places," (Eph 1:17-20)          
"I shall not die, but live, and declare the works of the LORD." (Psalms 118:17)
~We Shall Be Like Him – 1 John 3:2~