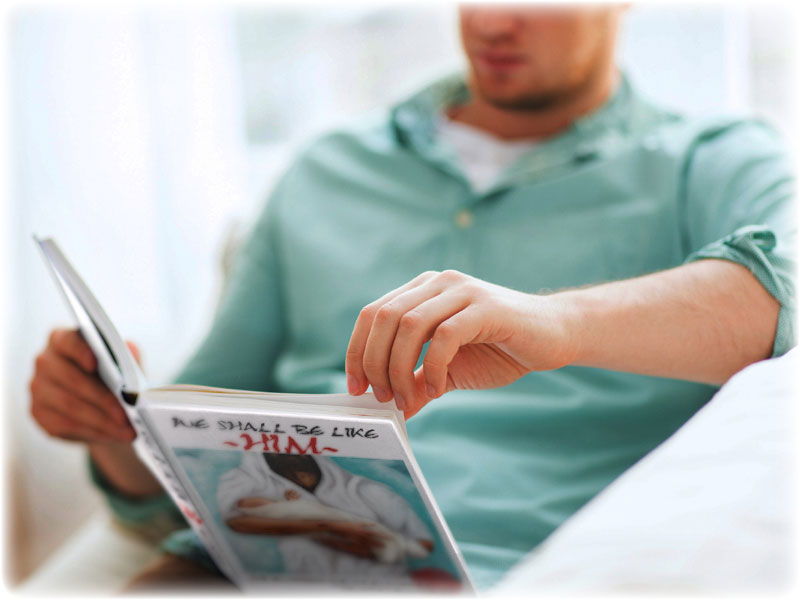 Proclamation #2
"Fear none of those things which thou shalt suffer: behold, the devil shall cast some of you into prison, that ye may be tried; and ye shall have tribulation ten days: be thou faithful unto death, and I will give thee a crown of life."  (Revelation 2:10)
            I designed a poster once for myself. In the design, it had two pictures. One was a crown of thorns. The other was a royal crown. It stated that to receive the crown that is "Royal," you must start with the one that is made of "Thorns." Meaning we have to submit unto the one who wore the crown of thorns to receive the royal crown. The implication was that we must bare our own crown of thorns to move on to the royal crown. This is what happened to Jesus "And when they had platted a crown of thorns, they put it upon his head, and a reed in his right hand: and they bowed the knee before him, and mocked him, saying, Hail, King of the Jews!" (Mat 27:29) Nevertheless, that is not the end of the story. Yes, Jesus wore the crown of thorns, yet the Father was not going to let it end there. Daddy gave Him a replacement crown. "And I looked, and behold a white cloud, and upon the cloud one sat like unto the Son of man, having on his head a golden crown, and in his hand a sharp sickle." (Rev 14:14, see also John 13:31-32) In addition, we read, "And I saw heaven opened, and behold a white horse; and he that sat upon him was called Faithful and True, and in righteousness he doth judge and make war. His eyes were as a flame of fire, and on his head were many crowns; and he had a name written, that no man knew, but he himself. And he was clothed with a vesture dipped in blood: and his name is called The Word of God. (Rev 19:11-13, see also John 1:1)
            So, we have seen that God has given the Son a golden crown and many other crowns. Then we have read that Jesus is going to give us the Crown of Life. Its goes much deeper than that still. We will not just receive one crown, we will receive many. So I will briefly run down a list of the crowns to be given to us. I encourage you to look these up when you have time. They are as follows: We will receive a Crown of Life (Jas 1:12), an Incorruptible Crown (1Co 9:25), a Crown of Rejoicing (1Th 2:19), a Crown of Righteousness (2 Ti 4:8). "And when the chief Shepherd shall appear, ye shall receive a crown of glory that fadeth not away." (1Pe 5:4) Now, some debate if these are literal or figurative crowns. That is not my fight. What I'm showing is that Jesus received "Crowns" from the Father, we will receive "Crowns" from Jesus in the Father's name, and the affect of those crowns are literal. Again, Jesus gives us what was given to Him. Thank You, Jesus!
            In our Proclamation verse we read, "be thou faithful unto death, and I will give thee a crown of life." (Rev 2:10b) This is to replace the crown of death we all wear until we accept the atoning sacrifice of Jesus. Since we are born into the sinful flesh, spiritually speaking we come out of the womb wearing this crown of death. So I find it interesting that we must be faithful unto death, and then we receive the crown of life. We are already guaranteed death through sin. Now we are being offered life through Jesus, as we remain faithful unto death. The point being is that we all will die. Either we die by sin, or we die to self, to live forever through Jesus. To boil it down even more. We are basically deciding what crown we want to wear. We already have the crown of death so to speak. We can lay down that crown at the feet of Jesus, and receive the crown of life. All we must do is accept the free love gift of the Family of God. Then we can live as the Family of God lives, for all eternity!
            Allow me to finish this Proclamation with this beautiful truth. The Bible tells us that God will be a crown of glory for His children. "In that day shall the LORD of hosts be for a crown of glory, and for a diadem of beauty, unto the residue of his people," (Isa 28:5) Then on top of that, the Holy word of God tells us that we will be a crown to God: "Thou shall also be a crown of glory in the hand of the LORD, and a royal diadem in the hand of thy God." (Isa 62:3) I love the picture this paints. Like little children who paint pictures for their Daddy. He then proudly hangs it in a place of honor for all to see. This is how I imagine God wearing the crown of His children. I cannot help but be overwhelmed as I compile this information. Daddy has been so kind to share these great truths with us. Since I already know what is coming up in the next eleven proclamations. I find my heart and mind cannot handle how wonderful all this is. I pray that you have been blessed so far.
Let's Pray "Daddy, when I think of what You and Jesus have done. When I ponder this awesome plan of salvation, I can't help but be overcome by two great impressions. The first is how much You love us. Your love is so great, so deep, and so pure mere words cannot do it justice. The only response we can give is to love You with our lives. The next impression is that we are being restored to a higher honor and position than the one Adam once held. Daddy, it seems to me that You are giving us more than what was lost. Our cup overflows with Your love, and our cup overflows with Your provisions for us. Give us a new heart Father, to desire you purely. Give us a mind that only desires the things of heaven. The reward is too great, the cost was too high; strengthen us so we won't turn back to our sins." In Jesus' precious and holy name we pray, Amen!
---
~We Shall Be Like Him – 1 John 3:2~