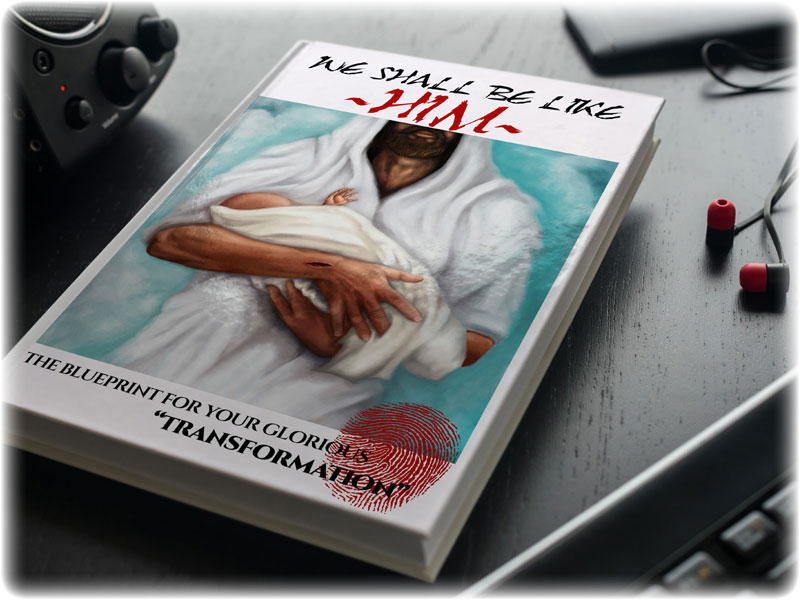 We have been given the passport to the great exchange of our destinies. What has been hidden for thousands of years has now been revealed. Within this volume we will peek into the wonderful blessings that await all believers. Layer by layer we begin to see the beautiful picture painted upon the heavens. The sights and sounds within the courts of worship will become loud and clear. The deeper you are willing to dive into the warm flow of the "Spirit of Truth," the greater the return you will receive. As you read, you will be able to feel, grasp, and imagine the free gifts that are yours. Simply described in great detail, this overview will stir your emotions and light a fire within. Let the light of heaven rest upon your soul today!
It will take as little as ten minutes a day to journey through this "45 Day Transformation." Step by step, hand in hand, the "Author" will pull back the curtain on one of the greatest mysteries. Outlining and describing in crystal clear detail, you will know what you will be in Heaven. Now is the day, today is the time to begin this pilgrimage. Because a firm foundation of who and what you are to your Heavenly Father, is exactly what is needed. Hear the voice of your Father as the words of God are explained. Listen to the hearts cry of the Spirit as you receive a firm foundation of love. This love is fully expressed in the appearing of the Son of God, Jesus the Christ. He is our Lord and "We Shall Be Like Him!"
The Tour Of "Blessings" and "Gifts" Is Planned As Follows
Learn how it is the "cocoon" of our Father's Love, which prepares us for eternity.
Discover
exactly what you will become and what awaits you in Heaven.
Lay
hold of every empowerment that Jesus has already released.
Receive
guidance and direction to fulfill your God-given destiny today.
Arrive
at the journey's end with a deep understanding of the Glory of our Father.
Thank You, for going on this tour with me. We cannot afford to live one more day without being equipped to face the world. As we go through this transformation together, many more truths are revealed. Each day of this voyage builds upon the next. Until the exciting conclusion when our Father's Glory shines upon our hearts!
~We Shall Be Like Him – 1 John 3:2~