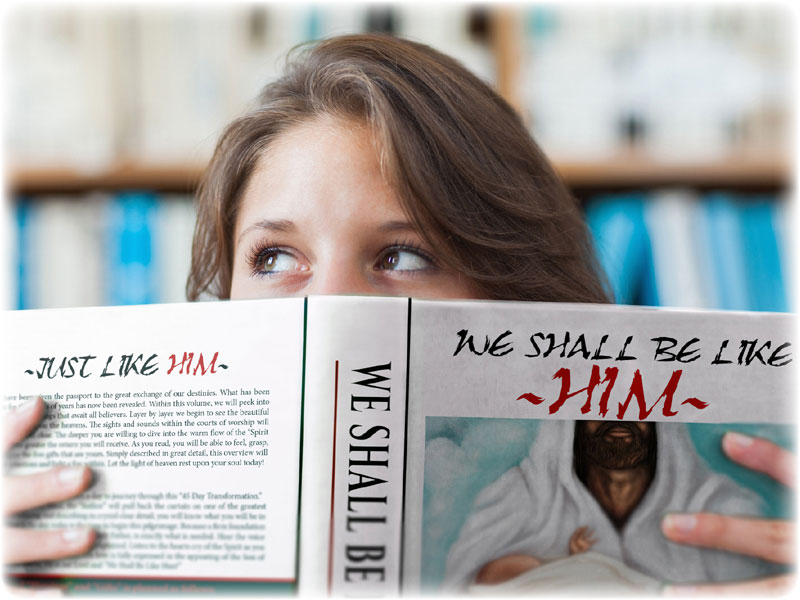 Proclamation #10
"Behold, I will make them of the synagogue of Satan, which say they are Jews, and are not, but do lie; behold, I will make them to come and worship before thy feet, and to know that I have loved thee." (Revelation 3:9)
             Through the Jewish nation, God has brought a deliverer to save the world. Through the Jewish Messiah Jesus, our Christ has made the payment for sin. Through His Jewish disciples, the gospel has spread all over the world. Jewish writers being moved through the Holy Spirit wrote the majority of New Testament. The same thing is to be said of the "Older" Testament. (See 2 Peter 1:21) This book would not be possible if it were not for the Jewish nation and its beautiful people. I am proudly grafted into faithful Abraham being made into one knew man in Jesus with my fellow Jewish brothers and sisters. (See Ephesians 2:15 + Act 3:25) I say all this so that what is about to be said, won't be interpreted in any way other than what Jesus intended for it to be. You see Jesus, having been born a Jew, tells another faithful Jew to tell the early believers in the Jewish Messiah that those who "claim" to be Jews, yet are not; will have to answer for what has been done. With that being said, we can begin.
              In this the 10th Proclamation, Jesus declares He will make those of the synagogue of Satan to come and worship before our feet. Now let's take a look and discover how this is something the Father has given the Son. We will start with this verse, "But to which of the angels said he at any time, Sit on my right hand, until I make thine enemies thy footstool?" (Heb 1:13) This verse is God talking about the Son and telling Him that He is going to make His enemies His footstool. Let's expand this a little by reading the following: "Which he wrought in Christ, when he raised him from the dead, and set him at his own right hand in the heavenly places," (Eph 1:20) So, the Father has taken pleasure in raising up His Son and seating Him on His right hand. All this is done so the Father can make Jesus' enemies His footstool. This expression of "Making your enemies your foot stool" is best understood in the light of scripture. We read, "For it is written, As I live, saith the Lord, every knee shall bow to me, and every tongue shall confess to God." (Rom 14:11) It would be a mistake not to dig into this at least a little bit and see why this is being done. Why is every knee bowing, why is Jesus being raised up to sit on the right hand of God? What are we looking for to answer this question? We are "Looking unto Jesus the author and finisher of our faith; who for the joy that was set before him endured the cross, despising the shame, and is set down at the right hand of the throne of God." (Heb 12:2) This verse is a brief explanation in short form of why the Father will make Jesus' enemies His footstool.
            To "make your enemies your footstool" means to make them bow, confess, and submit. The progression to get to that point is very important. Jesus has given us the steps to follow. Step 1: Look for the joy; joy in the love of God is the undercurrent of this entire book. We are learning exactly what we will become and receive. Jesus looked to the day of restoration of all things that were lost in the fall. We should be looking also. Step 2: Endure the cross, "And he said to them all, If any man will come after me, let him deny himself, and take up his cross daily, and follow me." (Luk 9:23) We must do those things that please our Lord. Jesus did only what pleased the Father even to the point of death. Step 3: We must despise the shame or, said in another away, ignore and look past the hurts of being faithful. Jesus did not deny His Father because of His suffering. He remained faithful until the very end. When we follow this blue print, we will be seated in heavenly places like our Lord. Then we will be like Jesus.
            This is the blue print, denying self and a life committed to the family of God. This is what we see here in the following verse, "Therefore doth my Father love me, because I lay down my life, that I might take it again." (Joh 10:17) Now let us keep that verse in mind and compare it to John 3:16, "For God so loved the world, that he gave his only begotten Son…" (Joh 3:16a) It is interesting to me to see the two verses together. God Loves the world and He gives. Jesus loves the Father and gives. The Father Loves the Son for His giving. The Father then gives to the Son and raises the Son up above all names and sits Him on His right side; the side of great honor. "Wherefore God also hath highly exalted him, and given him a name which is above every name: That at the name of Jesus every knee should bow, of things in heaven, and things in earth, and things under the earth; And that every tongue should confess that Jesus Christ is Lord, to the glory of God the Father." (Php 2:9-11) If we are to receive from Jesus what the Father has done for Him, we must give in the same fashion as the Son. "Wherefore the rather, brethren, give diligence to make your calling and election sure: for if ye do these things, ye shall never fall:" (2Pe 1:10)
            Let us look deeper into what Jesus is going to do for us. Since we now grasp what the Father has done for Jesus. The Tenth Proclamation, it is not to be construed to disparage those of Jewish heritage. On the contrary, the real culprit on trial here is Satan and those who follow him. Jesus states that these people are imposters and their true origin is Satan-Lucifer, he is their god. The name "Satan" means "adversary." Also, if you get a chance, look up in a concordance the Greek word for worship in Revelation 3:9. It means to lick the master's hand like a dog, as the person kneels. So those who are of the church/synagogue of the adversary will be made to come and kneel before you and kiss your hand as a dog licks his master, thus proving to them that Jesus has loved you. They will be forced to worship in front of you. Now, who knows about the kissing like a dog part, but what is important is the intention of the expression, which is submission. This is exactly what our Lord is saying, "I will make them to come and worship before thy feet, and to know that I have loved thee." (Rev 3:9) Just as the Father will make all knees bow and tongues confess that Jesus is Lord, Jesus in turn will make all those who deny the faith come before you and know that you are His. They will bow their knee before you and see that your faith was not in vain, that Jesus has loved you with an unending love. I believe this is meant to be an encouragement to all those who suffer for their faith. For those who have been martyred for the sake of Christ. For all those who have lost dearly the things of this world for their faith in Jesus. Our Lord will bring you vindication; He has given you His word. More so, just as it glorifies the Father to do this for the Son, It will bring great glory to our Lord to do this for us. Thus, when the Father and Son are glorified, we are glorified in them, for we are the Family of God.
Let's Pray "Daddy, it gives me strength to think of what will be done for us. I feel like a young child knowing that my Daddy is going to come and save me. I cannot wait for You to appear and prove all things I have told others about You and Jesus. I have told them of Your mighty works and endless love. I have warned them of the judgment to come. More importantly, I have told them how to escape the judgment through Jesus. Come Lord quick and vindicate my words, my actions, and my faith. Justify me in my commitment to You before their eyes. Come back and tell them all of Your for love me. For I love You dearly." In Jesus' precious and holy name we pray, Amen!
---
~We Shall Be Like Him – 1 John 3:2~