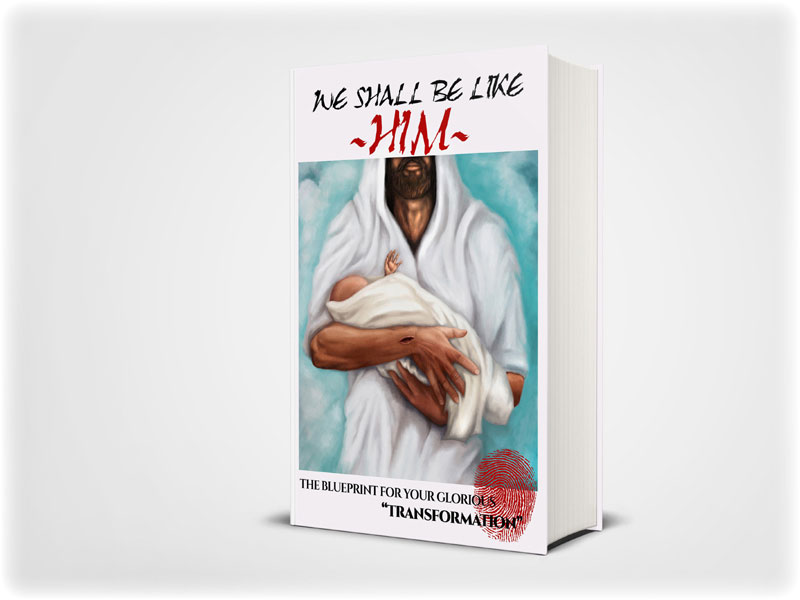 "Beloved, now are we the sons of God, and it doth not yet appear what we shall be: but we know that, when he shall appear, we shall be like him; for we shall see him as he is." (1 John 3:2)
            It seems to me that in everything I write I am working towards a moment. A beautiful moment when I can fully understand our Fathers heart just a little better. The following chapters are just that, I believe with all that I am that these chapters are going to change your life. This information will help us to understand that Jesus did not just come to earth to become like us. No, He came to make us just like Him! It is all part of the greater transformation awaiting us all. Right now, you are most likely thinking, "How much like Him?" I will say this, what the Father has given the Son; the Son will be giving to the Family of God at His glorious return. Moreover, Jesus has given us many mighty blessing this very day. The same blessings He has received from His Father. When we accept these blessing, the multistage transformation process begins. While 1 John 3:2 is correct, that we will be LIKE Him, I also believe that it has appeared in scripture at least to some degree, WHAT we will be in heaven. So bare with me, and I will systematically prove to you HOW much we will be like Him.
            I want to encourage you with what has been revealed to us so far. I hear the following verse miss-quoted a lot, "But as it is written, Eye hath not seen, nor ear heard, neither have entered into the heart of man, the things which God hath prepared for them that love him." (1Co 2:9) They end it there, and use it to try to convince those who listen that there is nothing more to be discovered in scripture. If you keep reading it says, "But God hath revealed them unto us by his Spirit: for the Spirit searcheth all things, yea, the deep things of God." (1Co 2:10) Did you see that? It "has been revealed" to us! At least to a degree in which we can have confidence, and be sure of these blessings He is giving to us. A couple verses later, it continues on, "Now we have received, not the spirit of the world, but the spirit which is of God; that we might know the things that are freely given to us of God." (1Co 2:12) Well, there it is! We can know the things freely given to us. We can know! I believe that the "Proclamations" are a part of that knowing. They help us understand that we will receive the "Divine Nature" of Jesus, transforming us into the "Spiritual Image" of our Father. So if you want to understand exactly what you will receive in Heaven, look no further than Jesus Christ. He is our blue print for eternity. The more we know, serve, and follow Him. The more we will understand about eternity, of what we will do, what we will receive, and how we will be.  
"The disciple is not above his master: but every one that is perfect shall be as his master." (Luke 6:40)
~WOW~
            We have discussed in the previous chapter about how Jesus is called the last Adam, or second Adam. He did what the first did not do, by living in complete unity through obedience with the Father. Then He paid the price of the first Adam's disobedience. In doing so, restoration has begun, and the Family of God is systematically reclaiming all that was lost in the fall. This is our jump-off point. We are going to use what Jesus has told to the churches in the book of Revelation, taking each proclamation one at a time. We will take what He has said and marry it to the rest of scripture. In doing so, I will prove to you that we are to be "JUST LIKE HIM!" You are about to learn what Satan does not want you to know. Therefore, without further delay, let us begin!
"And ye shall know the truth, and the truth shall make you free." (John 8:32)
~We Shall Be Like Him – 1 John 3:2~