Day 1: God Of The Impossib-"EL"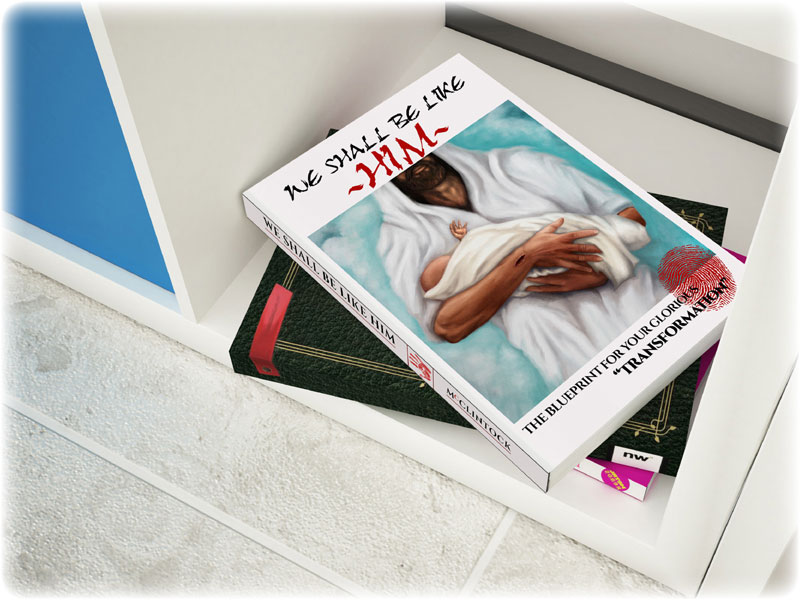 Instantly you thought to yourself, "That's not how you spell impossible!" This is correct. I took the opportunity to insert a deeper meaning into the word. The Hebrew word "EL" is used in the Bible to describe God as "The Almighty!" As in the book of Job, we find the word used for God is actually "EL." Let's take a peak: "…O Job: Standstill, and consider the wondrous works of God-EL." (Job 37:14b). "EL" means: "almighty, mighty, and strength."* Our Father God also uses the word "EL" to refer to Himself.  As we see here, "… the LORD appeared to Abram, and said unto him, I am the Almighty God-EL;" (Gen 17:1b) Now, this is not our Heavenly Fathers proper name. It is a beautiful title or description declaring that He is mighty, wonderful, and powerful. In simple terms, it creates the ground work for how we are meant to relate to Him. Often in the Old Testament era, "El" was used as a catchall title to describe God or even lesser gods. For example, we read: "For thou shalt worship no other god-el: for the LORD-YHWH, whose name is jealous, is a jealous God-EL:" (Exo 34:14) God is not always described in this manner. There are also many other wonderful titles used in scripture that declare His beauty. Yet for our discussion today, He is our "Almighty El."
            Being a dad myself, I can relate in a very deep sense to the verse we just read. I would paraphrase Exodus 34:14 in this way: "You will not have another dad other than me, or love him as your dad. I love you with all that I am. It would break my heart to its core if you did. It would be more than I could take." If another man walked into my house and my children ran to him and chanted, "Daddy's home, Daddy's home!" Just as they do for me every time I come home. Yet now they did it for another man, I would be crushed. My heart would be torn apart. In Psalms 89:26, we find our Daddy talking about His relationship with King David. It reads, "He will call out unto me, 'You are my Father, my God-EL, and the rock of my salvation." Daddy is also our "EL" our Almighty, Powerful, and Strong God. Psalms 18:2 brings this home for us: "The LORD-YHWH is my rock and my fortress and my deliverer, my God-EL, my rock, in whom I take refuge, my shield, and the horn of my salvation, my stronghold."
            Dad wants to be your "EL," your source of power and strength. Yet anything that we submit to, be it a false belief, an incorrect understanding, or anything we believe to be greater in power other than our EL. We replace His position of Daddy with the other lie. It is the very essence of us running to the door screaming, "Daddy's home" for another man. Whatever fear, lie, doubt, false belief, misconception, or twisted thought we have about who our Daddy is, it must be destroyed. It is the source of the darkness. We need a correct understanding of the kind, loving, merciful, graceful, forgiving, gentle, funny, happy, passionate, and yes, Almighty Daddy. This will start to break all the spiritual bondages you have in your life. Raise your arms up for your Daddy to reach down and grab you. With strong arms and gentle hands, He will lift you out of the darkness. I promise you!
            Your Daddy loves you and there is nothing too big for Him. No mountain is to tall or valley to deep. You have no issue to great for Him to overcome. He can save you from any issue you have. Whatever problem you are experiencing, Dad is the answer. Do not run from Him and do not hide. Count on His love to see you through and you will stand at the mountaintop of His grace. You will see the light of His love shine upon you. You will see the darkness destroyed by His glorious light!
            Therefore, if you will allow me, for a moment, I would like to brag about our God. I encourage you to read this part aloud:  Our Daddy is our Defense and Shield-Psalm 28:7, He is our Help-Psalm 33:20, Our Refuge-Deuteronomy 33:27, Our sure Salvation-Psalm 68:18-19, He is our Maker-Psalm 95:6. He is the Daddy who works miracles-Psalms 77:14, He is All Consuming-Jeremiah 23:23-24, All Knowing-Daniel 2:20-22, All Powerful-Revelation 19:6, Mighty Father-Zephaniah 3:17, who is a Glorious Consuming Fire-Hebrews 12:29. You see our Daddy is Eternal-Genesis 21:33. His ways are always done in truth, justice and are right.-Deuteronomy 32:4. Our Daddy is Righteous-Exodus 9:27, Holy-Isaiah 5:16, Unchangeable-Malachi 3:6, Perfect in every single way-Matthew 5:48. Our Daddy is what makes good, to be Good–Luke 18:19, He is Spirit as a current of air-John 4:24, which is Incorruptible-Romans 1:22-23, Pure-1 John 3:3, Yet most of all and with all glory being due to His Holy Name, our Daddy is Love-1 John4:8.
                                                                                  You see, "For with God nothing will be impossible." (Luk 1:37)
             No, absolutely nothing is too great for our Daddy; there is nothing to hard for Him. More importantly, He is willing to do every Holy thing imaginable for His children. We make a grave mistake to think of our abilities to be anything that compares to His abilities. Jesus tells us of the Father, "And he said, The things which are impossible with men are possible with God." (Luk 18:27) Where we fail, He succeeds. He more than succeeds, He conquers and subdues and claims victory to the utmost. No, there is no one in heaven above or earth beneath that can compare. No, there is no god like Him; He has no equal, no rival, and no comparable essence to stand next too. He is alone in His greatness; He stands tall while all others kneel before His majesty. When the universe speaks, it speaks to His glory. When the Sun rises and sets, it is to His glory. When humanity breaths its breath, it is to His glory. There is nothing created that does not bow before Him, and this is for His glory. His glory is everlasting from no knowable beginning, to no knowable end. There is absolutely no competitor and can never be, nor every will an equal be found, to even come close to our Daddy's Glory. He is God, He is EL, He is YHWH, He is ours, and we are His!
"Then the people rejoiced, for that they offered willingly, because with perfect heart they offered willingly to the LORD: and David the king also rejoiced with great joy. Wherefore David blessed the LORD before all the congregation: and David said, Blessed be thou, LORD God of Israel our father, forever and ever. Thine, O LORD, is the greatness, and the power, and the glory, and the victory, and the majesty: for all that is in the heaven and in the earth is thine; thine is the kingdom, O LORD, and thou art exalted as head above all. Both riches and honour come of thee, and thou reignest over all; and in thine hand is power and might; and in thine hand it is to make great, and to give strength unto all. Now therefore, our God, we thank thee, and praise thy glorious name." (1 Chronicles 29:9-13)
                                         There is none like You, My God!
* Strong's Concordance H410
~We Shall Be Like Him – 1 John 3:2~