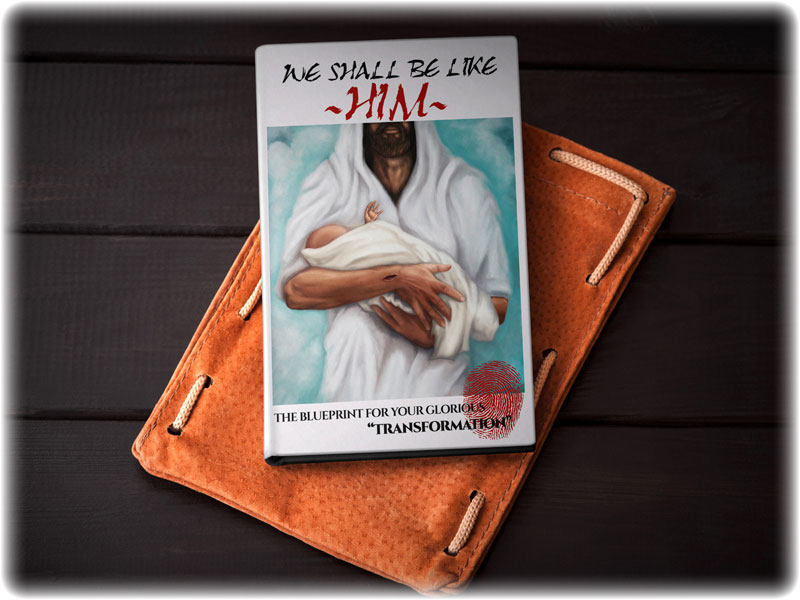 Affirmation #7
"Then said Jesus unto them, When ye have lifted up the Son of man, then shall ye know that I am he, and that I do nothing of myself; but as my Father hath taught me, I speak these things." (John 8:28)
            Robert Wilson and Arno Penzias discovered something called "Cosmic Microwave Background Radiation." This "CMBR" is found in outer space. It located in just about every corner of the entire universe. They claim it is the remaining effect of the "Big Bang." As a believer, I agree there was a big bang, as the saying goes; "God spoke, and "Bang!" it happened." This noise is also called the "Galactic Hum" with many celestial objects adding to the hum throughout the universe. The origins of this CMBR or Galactic Hum are what I believe are the remnants or echoes of the voice of God. Let us read, "And God said, Let there be light: and there was light." (Gen1:3) "God said," or "God Spoke," this is the foundation of all existence in the physical realms. We find in the Bible that His words are made flesh. We now know these words as the person, "Jesus." I want this to sink deep into our minds. Therefore, let us read, "In the beginning was the Word, and the Word was with God, and the Word was God. The same was in the beginning with God. All things were made by him; and without him was not any thing made that was made." (Joh 1:1-3)  We also find, "For by him were all things created, that are in heaven, and that are in earth, visible and invisible, whether they be thrones, or dominions, or principalities, or powers: all things were created by him, and for him: And he is before all things, and by him all things consist." (Col 1:16-17) Now to bring it all together, "Hath in these last days spoken unto us by his Son, whom he hath appointed heir of all things, by whom also he made the worlds;" (Heb 1:2) If you will, take a moment and look around the place you are in. Look at your hands, your loved ones, get in front of a mirror, and look at your face. Everything we see has been brought to being with words. You are alive today because it pleased God that Jesus would speak you into existence. We are here in this moment because of words. We start here because we need to understand the power of words. We must not take our words lightly. There is power in words. We will cover this more in a moment.
            As we just covered, Jesus is the Word of God made flesh. God created everything through Jesus with these words. With these facts in mind, let us look again at our Affirmation, "Then said Jesus unto them, When ye have lifted up the Son of man, then shall ye know that I am he, and that I do nothing of myself; but as my Father hath taught me, I speak these things." (Joh 8:28) Even though Jesus was the "Word of God" made flesh, He only spoke the words the Father taught Him to say. I am telling you right now, that is very deep stuff to ponder. It is best summed up with this verse; "Who, being in the form of God, thought it not robbery to be equal with God: But made himself of no reputation, and took upon him the form of a servant, and was made in the likeness of men: And being found in fashion as a man, he humbled himself, and became obedient unto death, even the death of the cross." (Php 2:6-8) It amazes me every time I think about what Jesus did, how He did it, and what He endured. He humbled Himself and only said what His Father told Him. Just like the works, we learned about, He only did the works He saw His Father perform. The "Word of God" said no words of His own! Truly then, the voice of our Daddy is heard through Jesus. Jesus was the voice or sound, God was the words spoken in that sound; and together they speak in unity. Jesus declares, "For I have not spoken of myself; but the Father which sent me, he gave me a commandment, what I should say, and what I should speak. And I know that his commandment is life everlasting: whatsoever I speak therefore, even as the Father said unto me, so I speak." (Joh 12:49-50)
            We must then ponder the implication of our words. We also must consider how we are to follow Jesus' example. Just as Jesus spoke the words of our Daddy, Jesus has given these words of our Father to us. "Now they have known that all things whatsoever thou hast given me are of thee. For I have given unto them the words which thou gavest me; and they have received them, and have known surely that I came out from thee, and they have believed that thou didst send me." (Joh 17:7-8) We must live the same way Jesus, the Word of God, lived. Let us read "Jesus answered and said unto him, If a man love me, he will keep my words: and my Father will love him, and we will come unto him, and make our abode with him." (Joh 14:23) We are to keep His words just as He kept His Father's words, "He that loveth me not keepeth not my sayings: and the word which ye hear is not mine, but the Father's which sent me."(Joh 14:24) We see that what the Father has given the Son, the Son has given the Family. Now we can see the gift inside the gift. Let us read, "It is the spirit that quickeneth; the flesh profiteth nothing: the words that I speak unto you, they are spirit, and they are life." (Joh 6:63) In these words of The Father, given to the Son, and then given to the Family, is life through the Spirit. Jesus encourages us in this life of the Spirit, "If ye abide in me, and my words abide in you, ye shall ask what ye will, and it shall be done unto you." (Joh 15:7) On top of this wonderful promise, we find this "Iron Clad Guarantee," drum roll please; "Heaven and earth shall pass away: but my words shall not pass away." (Luk 21:33) When we abide in Jesus and Him in us, the words we keep bring life and victory. These words will never fail us and they will never end!
            In our own strength, we cannot keep these words; we are unable to abide within our own power. Jesus knows we are helpless without a helper, "But the Comforter, which is the Holy Ghost, whom the Father will send in my name, he shall teach you all things, and bring all things to your remembrance, whatsoever I have said unto you." (Joh 14:26) It is through the Holy Spirit this action of abiding is fulfilled. I can personally attest this is true. As I write this book, the Holy Spirit brings verses to mind, and tells me to look up specific verses. You can see the sheer number of references used. It was not on my own power that I could remember all these verses. The good news is that the Holy Spirit will do this for you also, just ask. Jesus directs us not to come up with our own words. We must be vessels of God just as He was. We are to speak His words that He gives us, "And when they bring you unto the synagogues, and unto magistrates, and powers, take ye no thought how or what thing ye shall answer, or what ye shall say: For the Holy Ghost shall teach you in the same hour what ye ought to say." (Luk 12:11-12) All we need to do is be willing to speak His words and we will be just fine. If we ever receive something we do not understand, we are encouraged with this scripture, "Consider what I say; and the Lord give thee understanding in all things." (2Ti 2:7) All we must do is ask for the help.
            As we start to wrap up this chapter, we should go over some warnings in scripture about The Words of Jesus and our own words. We will start with Jesus' words. He tells us; "He that is of God heareth God's words: ye therefore hear them not, because ye are not of God." (Joh 8:47) This may seem harsh unless you look at it from the reverse angle. If you understand God's words spoken by Jesus, you belong to God. This can also be said when we speak of God to the world, those who understand and receive the words of God, belong to God. Those who do not understand or receive what we say, do not belong to God. I would encourage you that if someone does not understand or receive the words of God, that you stand in the gap on their behalf and ask the Spirit of truth to be released upon them. I hope that this way they can be able to understand. Also, if you are having a difficult time understanding, ask the Holy Spirit to guide and teach you, this is why He came to us, to help us understand. We have another word of warning from Jesus, "Whosoever therefore shall be ashamed of me and of my words in this adulterous and sinful generation; of him also shall the Son of man be ashamed, when he cometh in the glory of his Father with the holy angels." (Mar 8:38) We must never deny scripture, or its clear and plain teaching, to do so willingly, with ill intent is to deny Jesus Himself. If we knowingly teach anything that goes against the scriptures, we are in great danger. Jesus said if we were ashamed of "Him" and His "Words," we would have denied Him in doing so. We must stand by the teacher and the teaching. If we do not marry ourselves to each, we deny Him completely, "But whosoever shall deny me before men, him will I also deny before my Father which is in heaven." (Mat 10:33)
            Now let us look at the power of our own words. Jesus teaches us; "But I say unto you, That every idle word that men shall speak, they shall give account thereof in the day of judgment. For by thy words thou shalt be justified, and by thy words thou shalt be condemned." (Mat 12:36-37) I find this sobering. I have what you call a quick wit, and my sense of humor has been my downfall in the past. I have said many idle words I am not proud to have spoken. I can also remember what I have said, and the wrong things I participated in. I know that Jesus has forgiven me of these things. He has also given me victory in learning to control my tongue. The being said I must remain vigilant. The Bible tells us, "Bless them which persecute you: bless, and curse not." (Rom 12:14) We have the power to bless and curse, our jokes, jesting, and evil remarks do just that, curse. Here is a great review of the issue. "Behold, we put bits in the horses' mouths, that they may obey us; and we turn about their whole body. Behold also the ships, which though they be so great, and are driven of fierce winds, yet are they turned about with a very small helm, whithersoever the governor listeth. Even so the tongue is a little member, and boasteth great things. Behold, how great a matter a little fire kindleth! And the tongue is a fire, a world of iniquity: so is the tongue among our members, that it defileth the whole body, and setteth on fire the course of nature; and it is set on fire of hell. For every kind of beasts, and of birds, and of serpents, and of things in the sea, is tamed, and hath been tamed of mankind: But the tongue can no man tame; it is an unruly evil, full of deadly poison. Therewith bless we God, even the Father; and therewith curse we men, which are made after the similitude of God. Out of the same mouth proceedeth blessing and cursing. My brethren, these things ought not so to be. Doth a fountain send forth at the same place sweet water and bitter? Can the fig tree, my brethren, bear olive berries? either a vine, figs? so can no fountain both yield salt water and fresh." (Jas 3:3-12)
            I want to end on a positive note. With our words, we can bring life and salvation. If we have the example of the Lord before us, this is what we will do with our words. We are told that with our testimony spoken to the world, we overcome the world. "For whatsoever is born of God overcometh the world: and this is the victory that overcometh the world, even our faith." (1Jn 5:4) Again we read, "And they overcame him by the blood of the Lamb, and by the word of their testimony; and they loved not their lives unto the death." (Rev 12:11) We must remember the power of words from the very beginning of creation. That our Savior is Gods words made Flesh, and these words have been entrusted to us. Let us not mix the profane and the Holy with our tongues. I learned a long time ago in order for my words to have the most weight; I must keep my mouth pure. Therefore, when I do speak it is with the power of God. Then, "For with the heart man believeth unto righteousness; and with the mouth confession is made unto salvation." (Rom 10:10) Be greatly encouraged, we have been given the words of life; they are the words of Jesus. "Jesus answered and said unto him, If a man love me, he will keep my words: and my Father will love him, and we will come unto him, and make our abode with him." (Joh 14:23) Proclaim your love for God and Jesus by sharing His word!
Let's Pray "Daddy, truly it is words that bridge the gap between the spiritual and physical. The Scripture tells us that you are Spirit, and it was by Your words that made all things exist. Spirit words made a physical realm, now spiritual words rule in a physical world. Daddy, I have had trouble with my words and always need Your help to subdue my tongue. Let my words bring life and hope. Let them tell of the Love You and Your Son have given to humanity. Give my words power. Make my words a blessing upon a cursed and fallen world."In Jesus' precious and holy name we pray, Amen!
---
~We Shall Be Like Him – 1 John 3:2~