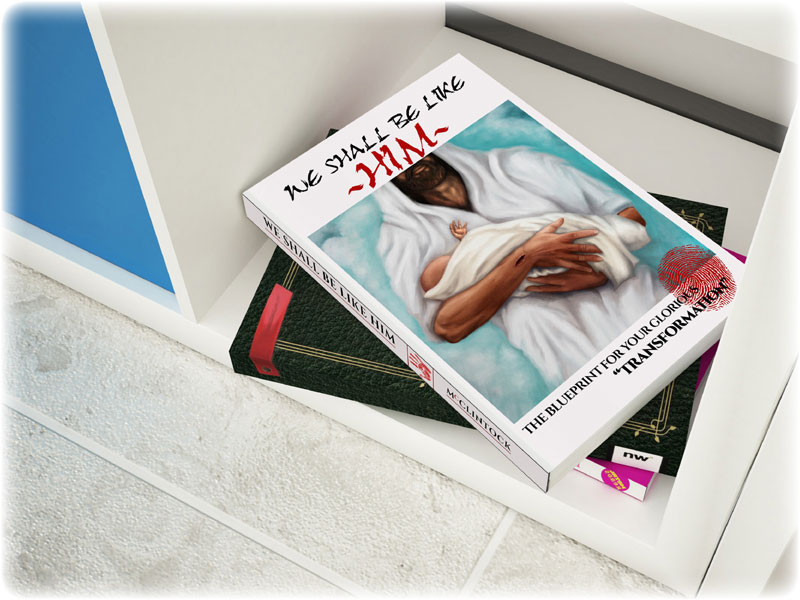 Affirmation #6
"Believest thou not that I am in the Father, and the Father in me? the words that I speak unto you I speak not of myself: but the Father that dwelleth in me, he doeth the works. Believe me that I am in the Father, and the Father in me: or else believe me for the very works' sake." (John 14:10-11)
            It has been my experience that when you start talking about works, and what God requires of us a debate always breaks out. Well meaning believers often have a few verses they recite and the entire occasion ends upon divided lines.  Brothers and Sisters, please show patients with me as we walk this journey through scripture. I have one particular verse that I believe will make each side of the discussion happy. When we are done, I know we can be in agreement remaining in the unity the Father wants for us all. Let me begin by saying these are not works according to the ceremonial law of the "Older Testament." You know, the things they did to try to earn or deserve salvation. We are talking about the acts of God shown to the world to help them to come to repentance. While I believe faith without works is dead, as found in James Chapter 2 of the Bible. I also believe it is by our works that our faith is materialized to a physical world. Through actions we receive the benefit of our faith. Yet ultimately we can do nothing within ourselves to earn our way to God. This is why Jesus had to become as we are, and die in our place. This almost seems contradictory. This is best explained in the following scripture, "For by grace are ye saved through faith; and that not of yourselves: it is the gift of God: Not of works, lest any man should boast. For we are his workmanship, created in Christ Jesus unto good works, which God hath before ordained that we should walk in them." (Eph 2:8-10) I believe this verse clears it up very nicely. We are saved by grace, not of works, so we then can do the works of Jesus as God has prepared them for us to do. It is our salvation in Jesus that allows us to be part of the plan, to walk in our Daddy's will. To accomplish the work set before us. If we have faith that this is our Daddy's will for us, then we will do the work. Therefore our faith is made known by the work we do for Him. Without the works of love our faith will become empty and meaningless.
            "And the LORD God took the man, and put him into the garden of Eden to dress it and to keep it." (Gen 2:15) It was Adam's job to work and keep the garden. Even in perfection, there was work to be done. Have you ever wondered the works Adam performed in the garden and the spiritual power he possessed? We need not look any further than the 2nd Adam, which is Jesus. Now sin did not exist in the garden until after the "Fall." So Adam did not have the same type of work to do. The actions between Adam and Jesus are specifically different in a literal sense, yet in a spiritual sense they are in unity. As each was called upon to work in the garden, so to speak. Adam was in the literal Garden of Eden where humanity used to dwell. Jesus worked the spiritual garden of the world where the children now dwell. Spiritually speaking, the Children of God are once again called to return to the work of the first Adam, through the work of the second Adam. When we heed the call of our Lord and Savior, we are called once more to keep the spiritual garden of God. This is our work to accomplish.
            In our Affirmation Jesus tells us, "He [God] does the works!" this is key for us to understand. Especially as we point out that Jesus is giving us everything the Father has given Him. We will let Jesus tell us in His own words. "… Verily, verily, I say unto you, The Son can do nothing of himself, but what he seeth the Father do: for what things soever he doeth, these also doeth the Son likewise." (Joh 5:19b) Again, we learn from Jesus, "I can of mine own self do nothing: as I hear, I judge: and my judgment is just; because I seek not mine own will, but the will of the Father which hath sent me." (Joh 5:30) Jesus rounds out this message with, "But I have greater witness than that of John: for the works which the Father hath given me to finish, the same works that I do, bear witness of me, that the Father hath sent me. And the Father himself, which hath sent me, hath borne witness of me. Ye have neither heard his voice at any time, nor seen his shape." (Joh 5:36-37) Now we understand Jesus did not rely upon His own power and strength to accomplish what our Daddy had planned for Him. In the Same fashion, we cannot rely upon our own strength for our own salvation. Jesus teaches us to trust in the power of our Father God.
            When Jesus went about performing the works that God has for Him to fulfill, scandal followed Him because of the anger of the religious leaders of the day. "If I do not the works of my Father, believe me not. But if I do, though ye believe not me, believe the works: that ye may know, and believe, that the Father is in me, and I in him." (Joh 10:37-38) Jesus pleaded with the leaders that the works that God was doing through Him was proof that they were as one. Just like we talked in the last chapter when Jesus says "that you may know and understand that the Father is in me and I am in the Father." It is the works that proves they are one, and it is the works that prove we are one in them. The million-dollar question is, "if we are not doing the works of Our Lord, why should the world believe us?" Later Jesus continues on explaining the merits of His work and what the effect is. "If I had not done among them the works which none other man did, they had not had sin: but now have they both seen and hated both me and my Father." (Joh 15:24) His works bring the light of the truth of God, this brings a moment of decision. When the proof is on display, no one can claim ignorance.
            As followers, we are to accomplish these works to display the truth of God to the world. Just as God called Jesus to do these works, we are called upon by our Lord to do the same. "Verily, verily, I say unto you, He that believeth on me, the works that I do shall he do also; and greater works than these shall he do; because I go unto my Father. And whatsoever ye shall ask in my name, that will I do, that the Father may be glorified in the Son. If ye shall ask any thing in my name, I will do it." (Joh 14:12-14) Jesus now calls us to do the works He did. Yes, even greater works than He has done. Be it greater in number or even more miraculous acts that are more impressive, the point is greater over all. With the same calling that Jesus received from the Father, we receive the same guidelines as our Lord. Just like John 5:19 we cannot do these works by ourselves. Let us read Jesus' direction; "Abide in me, and I in you. As the branch cannot bear fruit of itself, except it abide in the vine; no more can ye, except ye abide in me. I am the vine, ye are the branches: He that abideth in me, and I in him, the same bringeth forth much fruit: for without me ye can do nothing. If a man abide not in me, he is cast forth as a branch, and is withered; and men gather them, and cast them into the fire, and they are burned. If ye abide in me, and my words abide in you, ye shall ask what ye will, and it shall be done unto you. Herein is my Father glorified, that ye bear much fruit; so shall ye be my disciples." (Joh 15:4-8) We cannot do anything on our own. It is the Lord within us that does the works. Therefore, we must follow the same example of Jesus and lean not upon our own judgment and desires. Then through our obedience and works we prove that we are Jesus disciples. Now we can proclaim, "I can do all things through Christ which strengtheneth me." (Php 4:13) Having received the strength of Jesus so we can fulfill these tasks, we can share in His creed: "I must work the works of him that sent me, while it is day: the night cometh, when no man can work."(Joh 9:4)
            Now, we know that we are to accomplish the works set before us. The effect of this is the world will know the truth when they see the works of God fulfilled; either by conviction in their hearts, or by the display of the truth. To that end, I think it is important to cover a very misunderstood verse. Let us read it first, and then we will go over it. "Take heed that ye do not your alms before men, to be seen of them: otherwise ye have no reward of your Father which is in heaven. Therefore when thou doest thine alms, do not sound a trumpet before thee, as the hypocrites do in the synagogues and in the streets, that they may have glory of men. Verily I say unto you, They have their reward. But when thou doest alms, let not thy left hand know what thy right hand doeth: That thine alms may be in secret: and thy Father which seeth in secret himself shall reward thee openly."(Mat 6:1-4) Now let's compare this verse to something else Jesus told us to do. "Let your light so shine before men, that they may see your good works, and glorify your Father which is in heaven." (Mat 5:16) At first glance these two seem to be in contradiction of each other. I assure you they are not. In the first verse Jesus warns us about self seeking glory, doing "Works" to receive glory like the hypocrites do. More importantly, I believe the greater implication is found in a statement He makes, "do not let your left hand know what your right hand is doing." Meaning within the Body of Christ we are not to boast of our work in the Lord. We can't even do it on our own, so what is there to boast about? We are warned "For who maketh thee to differ from another? and what hast thou that thou didst not receive? now if thou didst receive it, why dost thou glory, as if thou hadst not received it?"(1Co 4:7)
            Let's now cover Matthew 5:16 "Let your light so shine before men, that they may see your good works, and glorify your Father which is in heaven." So we are not to boast or show off our works before the body of believers and unbelievers, to receive vain glory, though we are to show these works before mankind. This is the key. Then we can faithfully show the world our good works to the Glory of God. Then we can boast all we want in the Lord, "Then we are encouraged, "As Scripture says, "That, according as it is written, He that glorieth, let him glory in the Lord." (1Co 1:31) "Dearly beloved, I beseech you as strangers and pilgrims, abstain from fleshly lusts, which war against the soul; Having your conversation honest among the Gentiles: that, whereas they speak against you as evildoers, they may by your good works, which they shall behold, glorify God in the day of visitation." (1Pe 2:11-12) Thus, let us never show off in front of the body of Christ, let us never show off in front of the unbelievers for our own glory. That being said, we are to let the light of our works shine before men so God can be glorified. Then we can brag, boast, shout, scream, and share all day long what our Lord has accomplished!
            Jesus announces, "And, behold, I come quickly; and my reward is with me, to give every man according as his work shall be." (Rev 22:12) "For the Son of man shall come in the glory of his Father with his angels; and then he shall reward every man according to his works." (Mat 16:27) Family, we have work to do. It is Jesus who lives in us that will do this work through us, if we let Him. In turn we will receive our reward for our faithfulness truly becoming His disciple by bearing much fruit. I will leave you the following verses. "But after that the kindness and love of God our Saviour toward man appeared, Not by works of righteousness which we have done, but according to his mercy he saved us, by the washing of regeneration, and renewing of the Holy Ghost; Which he shed on us abundantly through Jesus Christ our Saviour; That being justified by his grace, we should be made heirs according to the hope of eternal life. This is a faithful saying, and these things I will that thou affirm constantly, that they which have believed in God might be careful to maintain good works. These things are good and profitable unto men." (Tit 3:4-8) Now, "In all things shewing thyself a pattern of good works: in doctrine shewing uncorruptness, gravity, sincerity, sound speech, that cannot be condemned; that he that is of the contrary part may be ashamed, having no evil thing to say of you." (Tit 2:7-8) Faith provides salvation; salvation provides opportunity, and opportunity allows us to partner with the God of the universe. We must lay hold of this moment and join in His work upon the earth. This is the calling for all who claim the name of Jesus!
Let's Pray "Daddy, I understand that it is a privilege to do the works of the kingdom. You could have chosen many other manners and options to accomplish Your perfect will. Yet, You decided to allow us to partner with the divine. You have through Your perfect love taken the profane and made us holy unto Your name. Then you empowered us to do that which we could not do on our own. Jesus has set the example we are to follow. Help us to prove that we are His disciples and bear much fruit for the Kingdom." In Jesus' precious and holy name we pray, Amen!
---
~We Shall Be Like Him – 1 John 3:2~