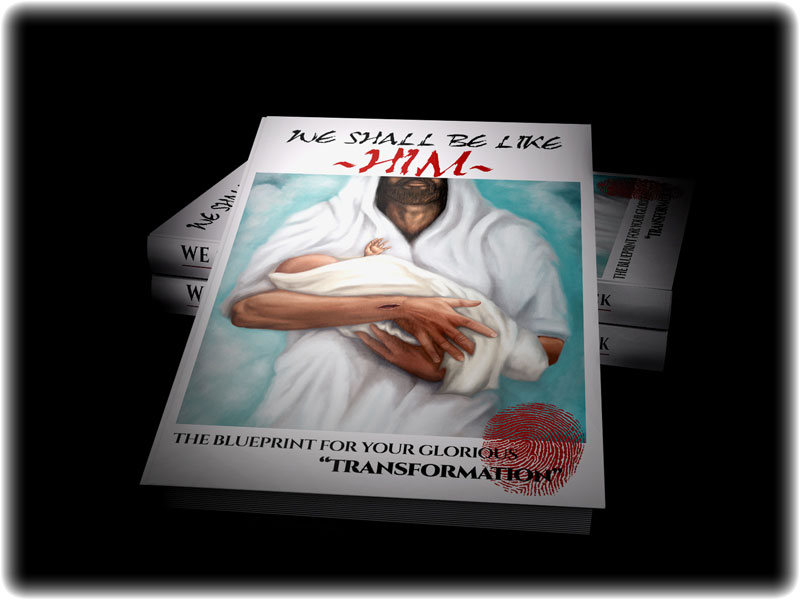 Proclamation #3
"He that hath an ear, let him hear what the Spirit saith unto the churches; He that overcometh shall not be hurt of the second death." (Revelation 2:11)
            Jesus could not have any advantage over the first Adam. He had to walk out the exact same circumstance found within the Garden. To barrow a golfing term, He had to try again using a mulligan. A mulligan is often used when playing a round of golf amongst friends. It works this way; you swing and the ball does not obey your best intentions and flies off into another county. Never to be seen again. You then say "mulligan," reach into the bag and grab another ball. You then tee it up giving it another go. Amongst friends, you are not charged with another stroke on your golf score. It is as if that first swing never happened. This is what Jesus did for us. He walked up and took the same clubs, bags, ball, tee, and using all the same equipment, Adam had. This time He hits the ball square and drives it 300 yards landing on the green as He sinks it for the hole-in-one. The exceptional thing is though; Jesus pulled out His scorecard and took the penalty shot. Meaning He bore the cost of the extra swing. All the while Adam received the hole-in-one. Meaning Adam benefited. Now you might not like golf, but it is a great example in simple terms to explain the work of our Lord. I think this helps to understand the statement Jesus made in the third proclamation above. Jesus proclaims, "He who overcomes will not be hurt by the second death." Accomplishing as He did, what Adam could not do, He alone has the authority to declare this promise. "And Jesus came and spake unto them, saying, All power is given unto me in heaven and in earth." (Mat 28:18) There is no other source of authority in the entire galaxy, save that given to the Son by the Father. "For as the Father raiseth up the dead, and quickeneth them; even so the Son quickeneth whom he will. For the Father judgeth no man, but hath committed all judgment unto the Son:" (Joh 5:21-22)
            The premise we are dealing with is that Jesus is giving everything to the Family of God. He is sharing if you will all that the Father has given Him. This way, we can be just like Him. Jesus has the right and authority to judge. He proclaims the second death will not hurt you. He makes that promise. Therefore, the implication is that we will receive immortality just as He has. Let us read some more to clarify this further, "I give thee charge in the sight of God, who quickeneth all things, …Who only hath immortality, dwelling in the light which no man can approach unto; whom no man hath seen, nor can see: to whom be honour and power everlasting. Amen." (1Ti 6:13a+16) As we just read, Jesus had to be in the same situation as Adam to accomplish what He did on the earth. He had to walk with no advantage upon the earth. As the verse states only God has immortality. Yet the story moves on as Jesus clarifies this point: "For as the Father hath life in himself; so hath he given to the Son to have life in himself;" (Joh 5:26) The Bible clearly states "Knowing that Christ being raised from the dead dieth no more; death hath no more dominion over him." (Rom 6:9) What has transpired is when Jesus took on sinful flesh; He took on the death of the flesh and the penalty of sin. Destroying death by an obedient sacrifice of self, in return He received back from the Father immortality for the children of God. In this great exchange, we are no longer in danger of the second or final death. For as Jesus was given Life within Himself by the Father. Jesus through His self-sacrificing obedience has purchased immortality for the children of God!
            "The Father loveth the Son, and hath given all things into his hand." (Joh 3:35) That verse explains it well. Though I believe, we can do better than that and let Jesus tell us exactly how He feels. Jesus has said, "I have manifested thy name unto the men which thou gavest me out of the world: thine they were, and thou gavest them me; and they have kept thy word.  (Joh 17:6) "Father, I will that they also, whom thou hast given me, be with me where I am; that they may behold my glory, which thou hast given me: for thou lovedst me before the foundation of the world." (Joh 17:24) He continues, "These words spake Jesus, and lifted up his eyes to heaven, and said, Father, the hour is come; glorify thy Son, that thy Son also may glorify thee: As thou hast given him power over all flesh, that he should give eternal life to as many as thou hast given him. And this is life eternal, that they might know thee the only true God, and Jesus Christ, whom thou hast sent." (Joh 17:1-3)
            Again, we see the flowing love of the Family of God. Originating from our Daddy to the Son, then to the children, Jesus shares and shows us the Father's love. The reason behind this is so that the second and final death cannot hurt us. The following verse clarifies this for us. "For this corruptible must put on incorruption, and this mortal must put on immortality. So when this corruptible shall have put on incorruption, and this mortal shall have put on immortality, then shall be brought to pass the saying that is written, Death is swallowed up in victory." (1Co 15:53-54) We receive the precious gift of immortality for the singular purpose to be in unity with the Family of God, and to be able to be in His presence forever. This wonderful goal has been accomplished in our Lord and Savior Jesus Christ. He is the proof of the love and will of God. Jesus is the completion of the salvation process and we are being transformed into His image. "… not according to our works, but according to his own purpose and grace, which was given us in Christ Jesus before the world began, But is now made manifest by the appearing of our Saviour Jesus Christ, who hath abolished death, and hath brought life and immortality to light through the gospel:" (2Ti 1:8b-10)
Let's Pray "Daddy, in Genesis You declared, "let us make man in our own image." I want to thank You that this goal was never abandoned. Your word tells us that Jesus is the express image of Your person. We have been learning that we are going to be made into His image, which when all is said and done, is Your image. I thank You so much for Your kindness and mercy and grace. For giving us more than we could ever hope or could ask for. You are doing it willingly out of Your own holy purposes. You are bringing glory to Your righteous and holy name, and to the righteous holy name of Jesus. I look forward to glorifying You both for all eternity. As we have communion in the Holy Spirit, we long to be in Your presence until Your soon return."In Jesus' precious and holy name we pray, Amen!
---
~We Shall Be Like Him – 1 John 3:2~