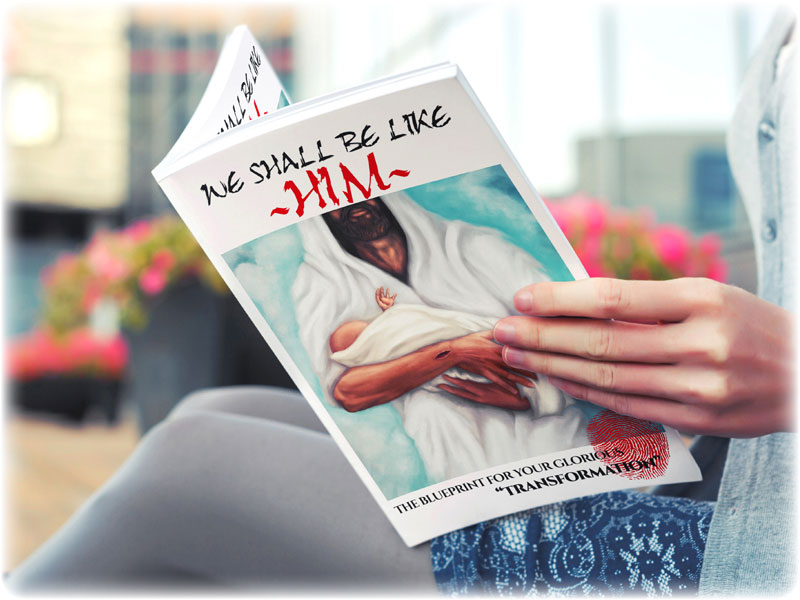 Proclamation #4
"He that hath an ear, let him hear what the Spirit saith unto the churches; To him that overcometh will I give to eat of the hidden manna, and will give him a white stone, and in the stone a new name written, which no man knoweth saving he that receiveth it." (Revelation 2:17)
            In our modern day we instinctively understand the value of a name. When I say Coke, Nike, GM, NFL, you immediately have a perceived sense of value and worth of these products. The name and branding of these products have a powerful influence, even if it does not register right away. A good example is if I offer you a drink and ask, "Do you want a Pepsi, or do you want a Best Value Soda?" Most would say Pepsi because through advertising of their product, the value of the name has increased. This is why these companies spend so much money promoting their name. When it comes to drinks, MT Dew is a great example; I think I can come up with at least ten different MT. Dews. Plus, they have energy drinks, etc. The brand value of MT. Dew is very high. The name means something. Their customers, over a long period of time, have come to trust that this is a good product for them. So when they wanted to increase sales, they didn't come up with brand new names for ten more drinks. They harnessed the brand value to insure a good roll out of their new drink, all called MT. Dew.
            This is exactly the same type of brand sense, if you will; the name of Jesus is to have. It has inherent value, over a long period, 2000 years to be more precise. The beautiful name of Jesus has proven it has great value. It has more value over all other names ever spoken. If you need more proof, then look no further than the bestselling book of all time: "The Bible". The reason it's the bestselling book is because Jesus never fails, you can always count on Him to do what He says. He never falsely advertises.  In the name of Jesus, nations have changed, hearts are made new, countless lives have been renewed, and He is still doing it today!
            We read, "Wherefore God also hath highly exalted him, and given him a name which is above every name: That at the name of Jesus every knee should bow, of things in heaven, and things in earth, and things under the earth; And that every tongue should confess that Jesus Christ is Lord, to the glory of God the Father." (Php 2:9-11) When it comes to spiritual branding or marketing, Jesus is it. It is the name that surpasses them all. You see, Daddy gave Jesus this position. It has brought great glory to our Father in doing so. Where Adam failed, Jesus succeeded. The forces of darkness are defeated in Him, by Him, and through His name. His precious blood has won the victory for us. This, my family, glorifies the Son and glorifies our Daddy. The Family of God is victorious. So in all this, we learn that names in the Kingdom of God have power. To be given a new name as a blessing is to be given the power that is associated to the name. Therefore, when a new name is to be bestowed upon an individual; so too is the authority and power given to the one who receives it, in accordance to the one bestowing the name. As we just read, God has given Jesus a Name above all names. In doing so, Jesus is exalted above all other names. He is ultimate in authority and power over all names that have been named, Amen!
            In the fourth Proclamation, we read that Jesus will give us a new name, just as His Father has given Him a name. Once again Jesus is doing for us everything the Father has done for Him. You will notice in the Proclamation that this name is a hidden name that no one will know except the one that receives it. Even this fascinating point is played out in scripture, let's read: "His [Jesus'] eyes were as a flame of fire, and on his head were many crowns; and he had a name written, that no man knew, but he himself. And he was clothed with a vesture dipped in blood: and his name is called The Word of God." (Rev 19:12-13) Jesus also has a name that no one knows except Himself. Now, as awesome as that is, Jesus takes it one step more. Jesus tells us "Him that overcometh will I make a pillar in the temple of my God, and he shall go no more out: and I will write upon him the name of my God, and the name of the city of my God, which is new Jerusalem, which cometh down out of heaven from my God: and I will write upon him my new name." (Rev 3:12) I see this verse as one of the most profound verses in scripture. Entire books could be written on it, and the gospel can be preached from this singular verse. For our study we will focus on the names. Therefore, we are told that Jesus will have written upon us; 1) The Name of His God, 2) The Name of the City of His God, 3) And His new name. On top of that as the proclamation states, we also receive a new name written in a "White Stone" from Jesus also. Family, I hope you feel a deep sense of love and cooperation from your heavenly Father, and Savior Jesus Christ. Their love compels them to spare no blessing or gift. They are taking every measure to ensure that we will fit right into the Family of God.
Let's Pray "Daddy, thank You for this great plan You have set forth in motion. I look forward to bearing Your name and the name of Your Son for all eternity. I ask that You help us to carefully possess the precious name of Jesus until that great day. Help us to never do anything that might seem to lower the brand or the inherent value of His name. Let us magnify and promote the only name in which men can be saved. Jesus is our hope for home. Give us the grace to tell the world all about Him." In Jesus' precious and holy name we pray, Amen!
---
~We Shall Be Like Him – 1 John 3:2~