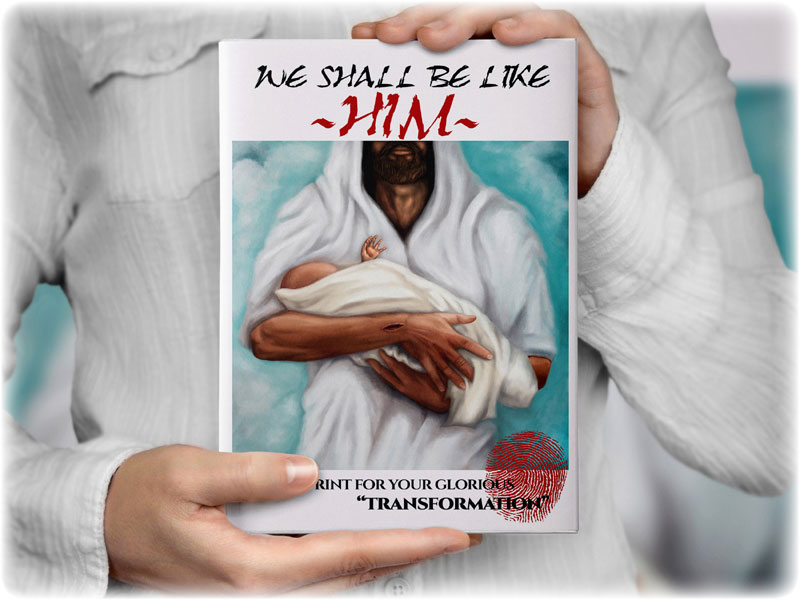 The Implied Proclamation!
Proclamation #13
"That the God of our Lord Jesus Christ, the Father of glory, may give unto you the spirit of wisdom and revelation in the knowledge of him: The eyes of your understanding being enlightened; that ye may know what is the hope of his calling, and what the riches of the glory of his inheritance in the saints, And what is the exceeding greatness of his power to us-ward who believe, according to the working of his mighty power, Which he wrought in Christ, when he raised him from the dead, and set him at his own right hand in the heavenly places, Far above all principality, and power, and might, and dominion, and every name that is named, not only in this world, but also in that which is to come: And hath put all things under his feet, and gave him to be the head over all things to the church, Which is his body, the fulness of him that filleth all in all." (Ephesians 1:17-23)
            I know I am not the only one who has wished they had a distant relative that was well off. Through some strange twist of circumstances, I would get to Inherit their estate. To be honest, I still kind of wish it would happen. Good thing for me this is actually Biblical. Let us read, "A good man leaveth an Inheritance to his children's children:" (Pro 13:22) The implication is that when we leave an Inheritance for our children we should think of their children also. There is much discussion in the Bible of being heirs and Inheritances. The blessings we receive are not just monetary; they encompass everything from our spouses, children, land, knowledge of God, spiritual gifts, etc. The list would be too long to cover all of them. They are many and we would be wise to take stock of what Daddy has given us. This way we can leave them for the generations to come. Now, I want to be a good man. Therefore, I must not just leave an Inheritance for my kids, but my grandkids, and their grandkids. If I leave this earth, and have not stored up an Inheritance for them, I will feel like I have failed them. This is one of the reasons for this book. I wish to leave an Inheritance for them of the knowledge of our savior and our God! I want to leave behind the way home. I will give them something worth more than money, My Lord and Savior Jesus Christ.
            Our Daddy has instilled into us to desire an Inheritance. We have been created to receive of the good things that came before us. This is how the Family of God is to be built up. We receive so we can give, so they can give, etc. Let us read, "In this was manifested the love of God toward us, because that God sent his only begotten Son into the world, that we might live through him." (1Jn 4:9) Did you catch that? God sent His Son so we can Inherit life. I could easily make the case that Jesus is the Inheritance. In Jesus, we find the richness of the fullness of our Daddy's love. On top of that, we receive life eternal to experience the Family of God forever.
            "God, who at sundry times and in divers manners spake in time past unto the fathers by the prophets, Hath in these last days spoken unto us by his Son, whom he hath appointed Heir of all things, by whom also he made the worlds;" (Heb 1:1-2) Jesus has received from the Father the Inheritance of all things. He is the rightful Heir to the throne. Let us continue to read the scripture, "Who being the brightness of his glory, and the express image of his person, and upholding all things by the word of his power, when he had by himself purged our sins, sat down on the right hand of the Majesty on high; Being made so much better than the angels, as he hath by Inheritance obtained a more excellent name than they. For unto which of the angels said he at any time, Thou art my Son, this day have I begotten thee? And again, I will be to him a Father, and he shall be to me a Son?" (Heb 1:3-5) Jesus is the rightful Heir to the kingdom. He is God's Son. The Kingdom is His. It is His Inheritance. It is also His to give.
            "Knowing that of the Lord ye shall receive the reward of the Inheritance: for ye serve the Lord Christ." (Col 3:24) It is by and through Jesus, that we receive our Inheritance. We begin to see how everything the Father is doing for the Son; The Son is doing for the family of God. Speaking to Paul in the book of Acts Jesus says, "To open their eyes, and to turn them from darkness to light, and from the power of Satan unto God, that they may receive forgiveness of sins, and Inheritance among them which are sanctified by faith that is in me." (Act 26:18) It is through Jesus and our trust in Him that we will receive the Inheritance.
            The process is explained fully in the next verses. "Blessed be the God and Father of our Lord Jesus Christ, who hath blessed us with all spiritual blessings in heavenly places in Christ: According as he hath chosen us in him before the foundation of the world, that we should be holy and without blame before him in love: Having predestinated us unto the adoption of children by Jesus Christ to himself, according to the good pleasure of his will, To the praise of the glory of his grace, wherein he hath made us accepted in the beloved. In whom we have redemption through his blood, the forgiveness of sins, according to the riches of his grace; Wherein he hath abounded toward us in all wisdom and prudence; Having made known unto us the mystery of his will, according to his good pleasure which he hath purposed in himself: That in the dispensation of the fulness of times he might gather together in one all things in Christ, both which are in heaven, and which are on earth; even in him: In whom also we have obtained an Inheritance, being predestinated according to the purpose of him who worketh all things after the counsel of his own will: That we should be to the praise of his glory, who first trusted in Christ." (Eph 1:3-12) Through His Son, God has fulfilled the proverb "a good man leaves an Inheritance for his children's children." God has left an Inheritance to Jesus. God has purposed for Jesus to give it to us. Thus, God has left an Inheritance to His children's children. Amen! We then should strive to leave it to our children and those who come after.
            All the "Proclamations" we have studied, all the "Affirmations" and "Precepts" that we are about to start going through are just a glimpse of our Inheritance. When someone asks you what we will be when we get to heaven, I hope you proudly claim, "We will be like Him!" Then, grab your Bible and read to them, "Wherein God, willing more abundantly to shew unto the Heirs of promise the immutability of his counsel, confirmed it by an oath: That by two immutable things, in which it was impossible for God to lie, we might have a strong consolation, who have fled for refuge to lay hold upon the hope set before us: Which hope we have as an anchor of the soul, both sure and stedfast, and which entereth into that within the veil; Whither the forerunner is for us entered, even Jesus, made an high priest for ever after the order of Melchisedec." (Heb 6:17-20) Then let them know that we should, "Blessed be the God and Father of our Lord Jesus Christ, which according to his abundant mercy hath begotten us again unto a lively hope by the resurrection of Jesus Christ from the dead, To an Inheritance incorruptible, and undefiled, and that fadeth not away, reserved in heaven for you, Who are kept by the power of God through faith unto salvation ready to be revealed in the last time." (1Pe 1:3-5) Finally, reassure them: "Hearken, my beloved brethren, Hath not God chosen the poor of this world rich in faith, and Heirs of the kingdom which he hath promised to them that love him?"(Jas 2:5) For those who Love Him!
Let's Pray "Daddy, I believe You when You say our inheritance is forever. I thank You for being the good man and leaving us this Inheritance. There is none good but You, our Daddy. I also thank You for the Inheritance delivered to us in and through Your Son. As we see Him, we see You. Let us never forget what You have promised. Bring the promises to our minds daily to strengthen us. So we can make this journey to the Kingdom of our Inheritance." In Jesus' precious and holy name we pray, Amen!
---
~We Shall Be Like Him – 1 John 3:2~