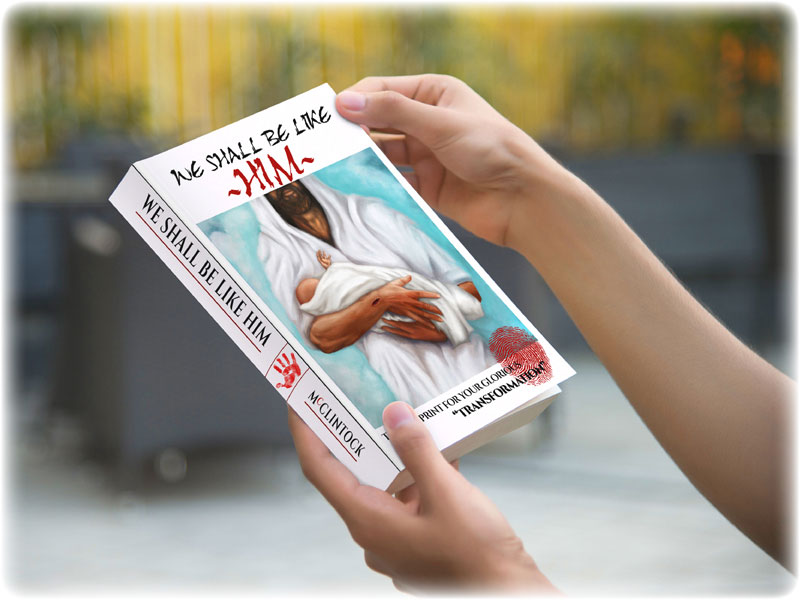 Proclamation #12
"Behold, I stand at the door, and knock: if any man hear my voice, and open the door, I will come in to him, and will sup with him, and he with me. To him that overcometh will I grant to sit with me in my throne, even as I also overcame, and am set down with my Father in his throne. He that hath an ear, let him hear what the Spirit saith unto the churches." (Revelation 3:20-22)
            During the time of Jesus, it was the custom if you had a guest you wished to honor; you would kiss and anoint them upon their arrival. Oil would then be applied or poured upon their head. Followed by the head of the house having the guests feet washed. Finally, the guest would end up at the head of the table on the right side of the master of the house. Jesus describes the lack of this blessing in the following verse: "And he turned to the woman, and said unto Simon, Seest thou this woman? I entered into thine house, thou gavest me no water for my feet: but she hath washed my feet with tears, and wiped them with the hairs of her head. Thou gavest me no kiss: but this woman since the time I came in hath not ceased to kiss my feet. My head with oil thou didst not anoint: but this woman hath anointed my feet with ointment. Wherefore I say unto thee, Her sins, which are many, are forgiven; for she loved much: but to whom little is forgiven, the same loveth little." (Luk 7:44-47) Often we can read scripture and miss the implied beauty because we do not know the tradition of the time. For example, Jesus says, "And I say unto you, Ask, and it shall be given you; seek, and ye shall find; knock, and it shall be opened unto you. For every one that asketh receiveth; and he that seeketh findeth; and to him that knocketh it shall be opened." (Luk 11:9-10) When Jesus says knock and the door will be opened to you, the implied tradition of the time is that you will be accepted in and honored. This means a kiss, the anointing oil upon your head, the washing of your feet, and then being seated in the place of honor. "Knock" He says, and I will open the door and accept you with great honor! This is the implication of the tradition.
            In the Proclamation above Jesus says, "Behold, I stand at the door and knock. If anyone hears My voice and opens the door, I will come in to him and will dine with him and he with Me." Now we must ask ourselves, what is the implied tradition here? That when we open up the door we are to honor Him with a kiss, anoint His head with aromatic oils, wash His feet, and then set Him in the place of great honor. This is how we overcome the world; this is what it means to make Jesus our Lord. In Hebrews 1:9, it speaks of a prophecy concerning Jesus and its fulfillment. The Prophecy originates in the Psalms. It concerns what honor God has bestowed upon His Son, let us read, "Thy throne, O God, is for ever and ever: the sceptre of thy kingdom is a right sceptre. Thou lovest righteousness, and hatest wickedness: therefore God, thy God, hath anointed thee with the oil of gladness above thy fellows. All thy garments smell of myrrh, and aloes, and cassia, out of the ivory palaces, whereby they have made thee glad. Kings Daughters were among thy honourable women: upon thy right hand did stand the queen in gold of Ophir." (Psa 45:6-9) As you can tell this is a great honor the Son has received. To bring the whole thing full circle, let us hear what Jesus has to say, "If any man serve me, let him follow me; and where I am, there shall also my servant be: if any man serve me, him will my Father honour." (Joh 12:26) What is being said is that we must serve our Lord. We must give Him the honor as an esteemed guest entering into our house. We must give Him a holy kiss, anoint Him with the oil, kneel before Him and wash His feet, and then set Him in the place of highest honor. If we do these things for our Lord, our Daddy will honor us greatly. "…he that acknowledgeth the Son hath the Father also." (1Jn 2:23b)
            The Twelfth Proclamation declares, "Behold, I stand at the door, and knock: if any man hear my voice, and open the door, I will come in to him, and will sup with him, and he with me. To him that overcometh will I grant to sit with me in my throne, even as I also overcame, and am set down with my Father in his throne. He that hath an ear, let him hear what the Spirit saith unto the churches." (Rev 3:20-22) We just studied what it means to invite in an honored guest and what it implies. The spiritual implication is, we hear His voice and Jesus comes and lives with us. We should keep that in mind with the next promise. Now let us move onto a most amazing statement "I will grant for him to sit with Me in My throne, even as I also overcame and have sat down with My Father in His throne." To pull this together lets read one more verse: "He shall be great, and shall be called the Son of the Highest: and the Lord God shall give unto him the throne of his father David: And he shall reign over the house of Jacob for ever; and of his kingdom there shall be no end." (Luk 1:32-33) Just as the Father has granted for the Son to sit on His throne, Jesus will grant to us to sit on His throne. To sit on a king's throne means to partake in their power and authority. This is a great and exceeding honor, on which exalts the one who receives it. This is offered to those who serve the Lord and never leave His side: "Ye are they which have continued with me in my temptations. And I appoint unto you a kingdom, as my Father hath appointed unto me; That ye may eat and drink at my table in my kingdom, and sit on thrones judging the twelve tribes of Israel." (Luk 22:28-30) To sit on the throne of Jesus is to receive the kingdom of our Lord. He has appointed this to all those who continue with Him. Just as He continued in the Fathers will, and pleased Him. Jesus tells us, "And he that sent me is with me: the Father hath not left me alone; for I do always those things that please him." (Joh 8:29) We are instructed that if we want to sit on the throne of Jesus we must, "Thou therefore endure hardness, as a good soldier of Jesus Christ. No man that warreth entangleth himself with the affairs of this life; that he may please him who hath chosen him to be a soldier." (2Ti 2:3-4) We must continue faithfully until the end. Then we will receive the fullness of our joy. We will receive the appointed kingdom and its throne.
            When we apply our heart to the ways of the Father and our Lord we will act like them, think like them, love like them, and one day we will become like them. We are not being called into the kingdom to be peasants; oh no, we are to become co-rulers with our Lord. This is made plain in the prophecy we read earlier from Psalms 45. When you continue to through the prophecy you will read, "Instead of thy fathers shall be thy children, whom thou mayest make princes in all the earth. I will make thy name to be remembered in all generations: therefore shall the people praise thee for ever and ever." (Psa 45:16-17) Jesus will make us to be princes in His kingdom. The next verse provides a great review of what we discovered in the Eighth Proclamation. For the faithful that will not be blotted out of the book of life we find, " And I saw thrones, and they sat upon them, and judgment was given unto them: and I saw the souls of them that were beheaded for the witness of Jesus, and for the word of God, and which had not worshipped the beast, neither his image, neither had received his mark upon their foreheads, or in their hands; and they lived and reigned with Christ a thousand years." (Rev 20:4)
            With so much at stake, so much to be received, and so much to be lost, we must, "…lay aside every weight, and the sin which doth so easily beset us, and let us run with patience the race that is set before us, Looking unto Jesus the author and finisher of our faith; who for the joy that was set before him endured the cross, despising the shame, and is set down at the right hand of the throne of God." (Heb 12:1b-2) Let this be our hearts cry, "To reign with our Lord, we must serve like our Lord." Then we will share in His throne forever!
Let's Pray "Daddy, I know repentance is the road to the throne. You have shown us that to reign in the kingdom to come; Jesus must reign in our hearts now. Please give us the resolve to lay down all things that trap us into our sin. We forsake the kingdom of sin so we can receive the kingdom of Your Son. We give up our disobedience to receive thrones in His kingdom. Holiness is what You require, and holiness is found through Jesus. Therefore, we put our trust in Him to finish the work within us, showing us the way back home." In Jesus' precious and holy name we pray, Amen!
---
~We Shall Be Like Him – 1 John 3:2~