Day 38: Carry His Cross-Part 4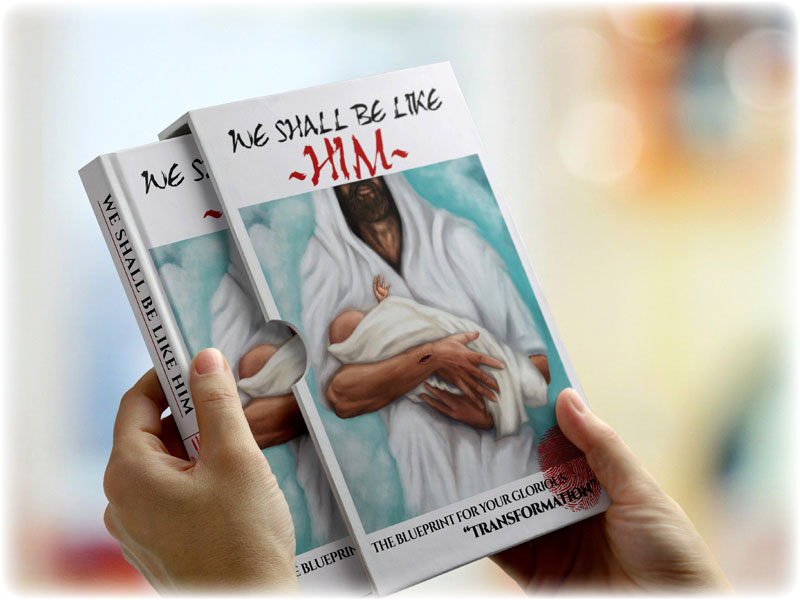 Precept #5
"Now if we be dead with Christ, we believe that we shall also live with him: Knowing that Christ being raised from the dead dieth no more; death hath no more dominion over him. For in that he died, he died unto sin once: but in that he liveth, he liveth unto God." (Romans 6:8-10)
            We have covered a lot of ground talking about suffering for Jesus. We must be willing to suffer for Him as He has suffered for us. We must be willing to die for Him as He has died for us. This does not mean we will always have to suffer in the same way, or that we will all die. It means that as the Body of Christ we must be willing to do so. It is our default position of existence, ever ready, ever vigilant, to follow the example of our Lord. Jesus instructs us all, "For whosoever will save his life shall lose it: but whosoever will lose his life for my sake, the same shall save it." (Luk 9:24) "Whosoever therefore shall be ashamed of me and of my words in this adulterous and sinful generation; of him also shall the Son of man be ashamed, when he cometh in the glory of his Father with the holy angels." (Mar 8:38) The book of Romans reveals the right mindset on how to conduct our lives in this world. "For none of us liveth to himself, and no man dieth to himself. For whether we live, we live unto the Lord; and whether we die, we die unto the Lord: whether we live therefore, or die, we are the Lord's." (Rom 14:7-8) If we believe this and walk out our faith then we can please our Lord. We can then understand the following verse, "For to me to live is Christ, and to die is gain." (Php 1:21) This way, no matter what happens, we are good with the outcome. Be encouraged family, "That they should seek the Lord, if haply they might feel after him, and find him, though he be not far from every one of us: For in him we live, and move, and have our being; as certain also of your own poets have said, For we are also his offspring." (Act 17:27-28) In our discussion of baptism, we learned we have already died with Jesus. Any outward fulfillment of this fact only proves it was true. Now if we died through baptism then we will live forever with Jesus. "Now if we be dead with Christ, we believe that we shall also live with him: Knowing that Christ being raised from the dead dieth no more; death hath no more dominion over him. For in that he died, he died unto sin once: but in that he liveth, he liveth unto God." (Rom 6:8-10)
            Jesus encourages us even more with these verses. The key to understanding these verses is to separate the temporary and the eternal. We are not guaranteed that we will never suffer, we are guaranteed He will always be with us. He will repay us for it, and our faithfulness will bring God glory when it happens. "And he said unto his disciples, Therefore I say unto you, Take no thought for your life, what ye shall eat; neither for the body, what ye shall put on. The life is more than meat, and the body is more than raiment. Consider the ravens: for they neither sow nor reap; which neither have storehouse nor barn; and God feedeth them: how much more are ye better than the fowls? And which of you with taking thought can add to his stature one cubit? If ye then be not able to do that thing which is least, why take ye thought for the rest? Consider the lilies how they grow: they toil not, they spin not; and yet I say unto you, that Solomon in all his glory was not arrayed like one of these. If then God so clothe the grass, which is to day in the field, and to morrow is cast into the oven; how much more will he clothe you, O ye of little faith? And seek not ye what ye shall eat, or what ye shall drink, neither be ye of doubtful mind. For all these things do the nations of the world seek after: and your Father knoweth that ye have need of these things. But rather seek ye the kingdom of God; and all these things shall be added unto you. Fear not, little flock; for it is your Father's good pleasure to give you the kingdom." (Luk 12:22-32)
            We will not all die for our faith; we are all called to die to ourselves! We must cast off our fears and worries and walk in this life as children of God. God knows everything about His children. Nothing is beyond His reach and care. You belong to Him and will be His forever and ever and ever! There is nothing about you, not even the very hairs on your head will be lost. You are covered and preserved through your suffering in God's Love. Pressed down, overflowing a hundred times over, you will be repaid. Jesus tells us; "And I say unto you my friends, Be not afraid of them that kill the body, and after that have no more that they can do. But I will forewarn you whom ye shall fear: Fear him, which after he hath killed hath power to cast into hell; yea, I say unto you, Fear him. Are not five sparrows sold for two farthings, and not one of them is forgotten before God? But even the very hairs of your head are all numbered. Fear not therefore: ye are of more value than many sparrows." (Luk 12:4-7) "And ye shall be hated of all men for my name's sake. But there shall not an hair of your head perish. In your patience possess ye your souls." (Luk 21:17-19) Again we read, "For as many as are led by the Spirit of God, they are the sons of God. For ye have not received the spirit of bondage again to fear; but ye have received the Spirit of adoption, whereby we cry, Abba, Father. The Spirit itself beareth witness with our spirit, that we are the children of God: And if children, then heirs; heirs of God, and joint-heirs with Christ; if so be that we suffer with him, that we may be also glorified together. For I reckon that the sufferings of this present time are not worthy to be compared with the glory which shall be revealed in us. For the earnest expectation of the creature waiteth for the manifestation of the sons of God." (Rom 8:14-19) You are His Child!
            As we wrap up what it means to be like Jesus, as we "carry our cross," we will cover one more warning from Jesus. We will also cover one more assurance from Him. Then we will look at the glorious preview of the world to come. Be encouraged family, the universe and all that there is, belongs to you. Do not forfeit it by giving up your faith through denying Jesus. He tells us; "Behold, I send you forth as sheep in the midst of wolves: be ye therefore wise as serpents, and harmless as doves. But beware of men: for they will deliver you up to the councils, and they will scourge you in their synagogues; And ye shall be brought before governors and kings for my sake, for a testimony against them and the Gentiles. But when they deliver you up, take no thought how or what ye shall speak: for it shall be given you in that same hour what ye shall speak. For it is not ye that speak, but the Spirit of your Father which speaketh in you. And the brother shall deliver up the brother to death, and the father the child: and the children shall rise up against their parents, and cause them to be put to death. And ye shall be hated of all men for my name's sake: but he that endureth to the end shall be saved." (Mat 10:16-22) Again, He gives us this assurance, "My sheep hear my voice, and I know them, and they follow me: And I give unto them eternal life; and they shall never perish, neither shall any man pluck them out of my hand. My Father, which gave them me, is greater than all; and no man is able to pluck them out of my Father's hand. I and my Father are one." (Joh 10:27-30)
            As promised, here is the glorious preview of the Kingdom of Heaven. This belongs to you. It is yours through your faith in Jesus. You will live forever and enjoy it for all eternity. Oh' the pleasures that is to come our way. I am personally looking forward to hearing the music of heaven. Let us read, "And I saw a new heaven and a new earth: for the first heaven and the first earth were passed away; and there was no more sea. And I John saw the holy city, new Jerusalem, coming down from God out of heaven, prepared as a bride adorned for her husband. And I heard a great voice out of heaven saying, Behold, the tabernacle of God is with men, and he will dwell with them, and they shall be his people, and God himself shall be with them, and be their God. And God shall wipe away all tears from their eyes; and there shall be no more death, neither sorrow, nor crying, neither shall there be any more pain: for the former things are passed away. And he that sat upon the throne said, Behold, I make all things new. And he said unto me, Write: for these words are true and faithful. And he said unto me, It is done. I am Alpha and Omega, the beginning and the end. I will give unto him that is athirst of the fountain of the water of life freely. He that overcometh shall inherit all things; and I will be his God, and he shall be my son." (Rev 21:1-7) AMEN!
Let's Pray "Daddy, we praise You for considering us worthy to share in the life of Jesus Christ. We live, die, and live again through our faith of this everlasting covenant. Our faith makes us complete to be obedient in all things. Be it a life we live according to Your will, or a death we die for our testimony. Our lives are Yours and will ever be Yours. We have gained our lives by giving them to You. One day we will rise from the grave to be in Your presence forever. Oh' our souls long for that day; come Lord quick!" In Jesus' precious and holy name we pray, Amen!
---
~We Shall Be Like Him – 1 John 3:2~