Day 39: Abide & Obey-Part 1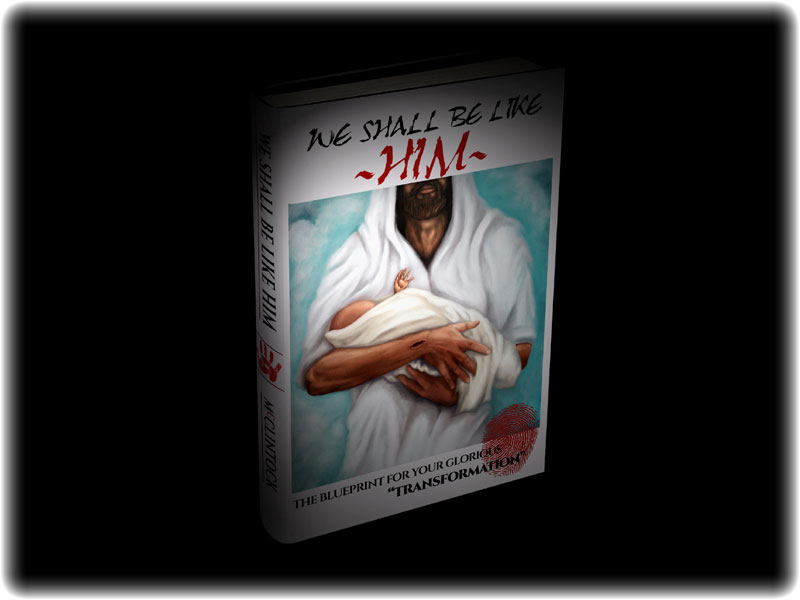 Precept #6
"If ye keep my commandments, ye shall abide in my love; even as I have kept my Father's commandments, and abide in his love." (John 15:10)
            I want to take the discussion about commandment keeping a different way. To be honest there is a lot of information and discussions available over the internet. This topic is worthy of an entire book by itself. What I feel lead to do here is not so much stress exactly what commandment, or commandants are the right ones. What I am going to do is show that despite the discussion of "do we" or "don't we," then "which ones." I will show you the exact benefits described in the New Testament to those who do keep them. I will encourage you to search this out more on your own. Most people are going to be surprised by the dividing line God has placed upon those who do, and those who do not. Again, for this chapter, I am not stressing exactly what these commandments are. Just that the Bible is clear on the benefits of keeping them. I also promise I will briefly tell you what I believe about the 10 commandments at the end of this discussion. Though I am sure, it will be clear by the end of this chapter.
            As believers in Jesus, we call ourselves "Christians." It is fitting that it was Gentiles that first came up with the name. They used it to describe those who followed the "Nazarene Prophet." "…And the disciples were called Christians first in Antioch. ." (Act 11:26b) To us, He is more than just a prophet. He is our Lord. To those outside looking in, they had to come up with a name to describe us. Therefore, those who followed their masters teaching became "Christians." It was easy to point these people out by how they lived. Just like all disciples of every other kind of belief system. It was how they acted that separated them from those around them. If we do that which our teacher does, then we are truly His disciples. Our verse for the sixth Precept says; "If ye keep my commandments, ye shall abide in my love; even as I have kept my Father's commandments, and abide in his love." (Joh 15:10) This tells us how to be His disciples. If we follow His commands, then we follow Him. If we truly "Shall Be Like Him," then we must obey and abide as He did.
             Let us take a closer look at how Jesus walked this life out before His Father. Jesus tells us; "Jesus saith unto them, My meat is to do the will of him that sent me, and to finish his work." (Joh 4:34) We have to ask ourselves as followers of Jesus, is our food to do that what Jesus wants us to? A little later on in the Bible Jesus says, "And he that sent me is with me: the Father hath not left me alone; for I do always those things that please him." (Joh 8:29) The implication of this verse is too heavy for most believers. Therefore, I will not dig too deep. I will say this; doing what pleases the Lord keeps us in unity with Him. Without it, we are in disunity. Jesus gives us the example to follow in obeying what we are commanded. Let us read, "But that the world may know that I love the Father; and as the Father gave me commandment, even so I do. Arise, let us go hence." (Joh 14:31) Jesus wanted the world to know He loved the Father by and through His obedience! How much more should this be our goal? Does the world know we love Him by the way we obey? God's love language is obedience. This means if we want to make God feel our deepest love for Him, it must be done through obedience. If we really want to be just like Jesus, then we must obey like Jesus.
            So what is at stake here? Why does the adversary, the Devil, want to steal away from you your inheritance and trade back to you disobedience? You see; who you are becoming and what you will be when all things are complete terrifies Satan. He is a defeated foe. If he can make us turn our backs on these great gifts from our Daddy, then he knows he can interrupt the transformation in our lives. Obedience is the catalyst of growth. It is the refreshing water upon a dry soul. Obedience tills the soil of our minds and heart. It makes us ready to receive the Father's greatest blessings. When we obey, we can then be entrusted with great power. Now the opposite is true. Made up rules and teachings by man; only lead to a stripping of our power. Jesus confirms this false worship is in vain. "This people draweth nigh unto me with their mouth, and honoureth me with their lips; but their heart is far from me. But in vain they do worship me, teaching for doctrines the commandments of men." (Mat 15:8-9) Earlier in the book of Matthew, our Lord provides this clarification:  "Think not that I am come to destroy the law, or the prophets: I am not come to destroy, but to fulfil. For verily I say unto you, Till heaven and earth pass, one jot or one tittle shall in no wise pass from the law, till all be fulfilled. Whosoever therefore shall break one of these least commandments, and shall teach men so, he shall be called the least in the kingdom of heaven: but whosoever shall do and teach them, the same shall be called great in the kingdom of heaven. For I say unto you, That except your righteousness shall exceed the righteousness of the scribes and Pharisees, ye shall in no case enter into the kingdom of heaven." (Mat 5:17-20) There is no such thing as life without obedience. You obey either your flesh, or the will of God. Either way you are obeying something.
             Let us talk about being friends with Jesus and God. I can think of four great examples of those who were God's Friends. The first was Enoch, "And Enoch walked with God: and he was not; for God took him." (Gen 5:24) Walking with God was an expression implying being in unity. I love the verse, "Then he was gone because God took Him!" It makes me chuckle thinking what it means to be in unity with the Father. His presence draws us in; and then when we are as one, we become one with Him. As for Enoch, "God took Him!" The next is Noah, "But Noah found grace in the eyes of the LORD. These are the generations of Noah: Noah was a just man and perfect in his generations, and Noah walked with God." (Gen 6:8-9) This time as Noah walked with God. God saved him and his family from destruction. In unity, God saved Noah. Then we move on to Abraham, "And the scripture was fulfilled which saith, Abraham believed God, and it was imputed unto him for righteousness: and he was called the Friend of God." (Jas 2:23) Abraham believed and obeyed God. In unity and friendship, God made Abraham into a mighty nation. The same nation brought Jesus, the Son of God, into the world! Then we have Moses, "And the LORD said unto Moses, I will do this thing also that thou hast spoken: for thou hast found grace in my sight, and I know thee by name." (Exo 33:17) This is one of my favorite verses in the Bible. For God to know your name is a distinction made by God Himself. Moses was God's friend and pleased Him through obedience. In unity, our God used Moses to save God's people. He also allowed Moses to see His glory as He walked past him.
           The next two examples are of those who walked with God and fell through disobedience. Let us first look at Adam. I will share a most amazing verse with you. "And they heard the voice of the LORD God walking in the garden in the cool of the day: and Adam and his wife hid themselves from the presence of the LORD God amongst the trees of the garden." (Gen 3:8) Did you notice it was God walking to Adam? God was coming before His children. God was searching them out. It makes my mind melt out of my ears when I think about it. Adam walked with God. More so, God walked to Adam! The unity in the Father's love allowed for this to happen. God loved His creation so much that He just wanted to be with them. Then Adam and Eve fell through disobedience. Their sin ended the unity that is found in abiding and obeying. Now they had to leave Eden, "Therefore the LORD God sent him forth from the garden of Eden, to till the ground from whence he was taken." (Gen 3:23) The next example is Satan, or Lucifer, as he once was called. Let's read, "Thou hast been in Eden the garden of God; every precious stone was thy covering, the sardius, topaz, and the diamond, the beryl, the onyx, and the jasper, the sapphire, the emerald, and the carbuncle, and gold: the workmanship of thy tabrets and of thy pipes was prepared in thee in the day that thou wast created. Thou art the anointed cherub that covereth; and I have set thee so: thou wast upon the holy mountain of God; thou hast walked up and down in the midst of the stones of fire. Thou wast perfect in thy ways from the day that thou wast created, till iniquity was found in thee." (Eze 28:13-15) Satan once walked on Gods Holy Mountain. Then disobedience was found in him. The result was that he was cast out of Gods intimate presence. "And there was war in heaven: Michael and his angels fought against the dragon; and the dragon fought and his angels, And prevailed not; neither was their place found any more in heaven. And the great dragon was cast out, that old serpent, called the Devil, and Satan, which deceiveth the whole world: he was cast out into the earth, and his angels were cast out with him." (Rev 12:7-9) Obedience means to be in unity with the Father, disobedience means to be in disunity.
            With these examples in mind, we can now fully appreciate what Jesus has to say about being His friend. "Ye are my friends, if ye do whatsoever I command you." (Joh 15:14) The implication is that we are not His friend if we do not keep His commandments! It is that simple. If we want to be Jesus' friend, we must obey and abide. The Bible really presents this point very clearly in the following verses. "And he is the propitiation [payment] for our sins: and not for ours only, but also for the sins of the whole world. And hereby we do know that we know him, if we keep his commandments. He that saith, I know him, and keepeth not his commandments, is a liar, and the truth is not in him. But whoso keepeth his word, in him verily is the love of God perfected: hereby know we that we are in him." (1Jn 2:2-5) If we do what He asks of us, then we are His friends. As in all true friendships, it is a two-way street. Each side wants what is best for the other party. Our friendship with Jesus is no different. Jesus tells us we can pray and ask for what we need. The key is abiding in Him. Let us read, "If a man abide not in me, he is cast forth as a branch, and is withered; and men gather them, and cast them into the fire, and they are burned. If ye abide in me, and my words abide in you, ye shall ask what ye will, and it shall be done unto you." (Joh 15:6-7) Now we will let the Bible interpret itself on what it means to live in Jesus. "And whatsoever we ask, we receive of him, because we keep his commandments, and do those things that are pleasing in his sight." (1Jn 3:22) The entire relationship revolves around abiding and obeying. I think I had better clarify something: We all fail and sin. We all stumble. Jesus forgives us for these failings. If we live with repentant hearts then we will be just fine. If we live in rebellion and willfully disobey, then we have no hope of salvation. We are called to obedience through the grace and mercy of God. Grace and mercy supply us the needed ability, to do that which pleases the one who called us. It does not give us the ability to sin endlessly through a rebellious heart. Again if we live a repentant lifestyle of obeying and abiding, then we are in the Lord's will. Let us turn from our sins, not turn to our sins. When we do this, we are Jesus' friend and we will have our prayers answered. "Let not sin therefore reign in your mortal body, that ye should obey it in the lusts thereof." (Rom 6:12) You will obey your flesh or Lord: all must choose.
            We have talked a lot about the Holy Spirit. Most people do not realize that the Holy Spirit is given to those who obey God. "And we are his witnesses of these things; and so is also the Holy Ghost, whom God hath given to them that obey him." (Act 5:32) Jesus tells us the same thing. Notice the steps to receiving the Holy Spirit: love, obey, receive! "If ye love me, keep my commandments. And I will pray the Father, and he shall give you another Comforter, that he may abide with you for ever; Even the Spirit of truth; whom the world cannot receive, because it seeth him not, neither knoweth him: but ye know him; for he dwelleth with you, and shall be in you." (Joh 14:15-17) Without obeying, it is impossible to live in Him. "And he that keepeth his commandments dwelleth in him, and he in him. And hereby we know that he abideth in us, by the Spirit which he hath given us." (1Jn 3:24) We can see this played out through the word pictures found in 1 John. Obedience is light and disobedience is darkness. If we are in the light, then we find fellowship and unity with God and Jesus. "That which we have seen and heard declare we unto you, that ye also may have fellowship with us: and truly our fellowship is with the Father, and with his Son Jesus Christ. And these things write we unto you, that your joy may be full. This then is the message which we have heard of him, and declare unto you, that God is light, and in him is no darkness at all. If we say that we have fellowship with him, and walk in darkness, we lie, and do not the truth: But if we walk in the light, as he is in the light, we have fellowship one with another, and the blood of Jesus Christ his Son cleanseth us from all sin." (1Jn 1:3-7)
            If we abide in the light, then the Blood of Jesus cleanses us from all our sins. It seems to be a great secret that those who obey God receive eternal life. It goes against the worldly teaching of salvation in rebellious disobedience. I hope you noticed the difference I made. Again, I make a distinction of those who fail occasionally, yet have repentant hearts to obey the Father. Then there are those who just flat refuse to submit to Him and His laws. Let us read, "If we say that we have no sin, we deceive ourselves, and the truth is not in us. If we confess our sins, he is faithful and just to forgive us our sins, and to cleanse us from all unrighteousness. If we say that we have not sinned, we make him a liar, and his word is not in us." (1Jn 1:8-10) With this verse in mind, let us look at eternal life. Here is what Jesus said concerning this question of how to receive eternal life, "And, behold, one came and said unto him, Good Master, what good thing shall I do, that I may have eternal life? And he said unto him, Why callest thou me good? there is none good but one, that is, God: but if thou wilt enter into life, keep the commandments." (Mat 19:16-17) Even after Jesus' death and resurrection, these guidelines have not changed. "And being made perfect, he became the author of eternal salvation unto all them that obey him;" (Heb 5:9) There is no salvation without the intent of obedience. This is further proven in the Book of Revelation. Let us read, "Blessed are they that do his commandments, that they may have right to the tree of life, and may enter in through the gates into the city." (Rev 22:14) Obedience is what is required if we want to enter the gates of the heavenly city. If we want to once again to eat of the tree of life as Adam once did, we must keep the commandments of God. In politics, it is said: it is always good to have the right enemies. Meaning you can tell what a candidate really stands for by who does not like him. We can see how Satan responds to those who obey God and His commandments. Let us read, "And the dragon [Satan] was wroth with the woman [The Church], and went to make war with the remnant of her seed, which keep the commandments of God, and have the testimony of Jesus Christ." (Rev 12:17) So now, we know why so many voices are teaching against the commandments of God. Satan hates the commands of God. He has made war against those who keep the commandments. I believe the false teaching against the commandments is part of that war against the saints. Satan attacks obedience in every form and way possible. Here is the great news, "Submit yourselves therefore to God. Resist the devil, and he will flee from you." (Jas 4:7) Obey God, resist the false teaching, and Satan will run from you!
            As we end this chapter, I think I saved the best example for last, "Love." Did you know it is impossible to love God and Jesus without obedience! When we started this chapter, I said that God's love language is obedience. This is the Precept we have received from Jesus. If we want to be like Him, we must obey to show our love. Let us read how Jesus describes love, "At that day ye shall know that I am in my Father, and ye in me, and I in you. He that hath my commandments, and keepeth them, he it is that loveth me: and he that loveth me shall be loved of my Father, and I will love him, and will manifest myself to him." (Joh 14:20-21) Jesus' definition of love is obedience; love can only be expressed through obedience. If we obey, we have the love of Jesus in us, and then we have the love of the Father fully. The bible tells us, "…God is love." (See 1 John 4:8b) Our Daddy chose what love is, and decided to abide in that choice. It appears that some think God's love has held Him hostage. Then since He is helpless against His own determinations, they also believe they receive salvation despite their persistent rebellion. Almost as if God sits on one side of the room and His love sits on the other. That thought process contends that He is a victim of His love, having no control or influence over it. This is not true. In His choice of what love is He chose obedience as one of its expressions. "Jesus answered and said unto him, If a man love me, he will keep my words: and my Father will love him, and we will come unto him, and make our abode with him. He that loveth me not keepeth not my sayings: and the word which ye hear is not mine, but the Father's which sent me." (Joh 14:23-24) Therefore, the Father, our Daddy, says if we obey and keep the words of Jesus, then the Father will love us! Think about that for a moment. Yes, God has a foundational love for His creation, which we all benefit from. There remains a deeper intimacy and unity grounded in Jesus. This love through obedience is far above and beyond any other kind of love. For example, I love my neighbors, but I truly love my children. The difference is relationship and intimacy. "If ye keep my commandments, ye shall abide in my love; even as I have kept my Father's commandments, and abide in his love." (Joh 15:10) Again we read, "Whosoever believeth that Jesus is the Christ is born of God: and every one that loveth him that begat loveth him also that is begotten of him. By this we know that we love the children of God, when we love God, and keep his commandments. For this is the love of God, that we keep his commandments: and his commandments are not grievous. For whatsoever is born of God overcometh the world: and this is the victory that overcometh the world, even our faith." (1Jn 5:1-4) If we want to love God, it is simple and easy, we must obey and abide just as Jesus has done. "And this is love, that we walk after his commandments…" (2Jn 1:6a)
            Now I did not point to any particular commandment or commandments for a reason. I wanted to convince you of the necessity of obedience. If you are convinced that obedience is God's love language, then it will not matter what I pointed out. The reason being is that your love for God will draw your heart to those things that please Him. This includes the commandments as found in scripture. As promised, here is what I believe. I am a faithful commandment keeping Christian. Particularly speaking about the Ten Commandment found in Exodus. This includes the Fourth Commandment Sabbath. Meaning I keep the same Sabbath celebration, our Lord and Savior kept. The commemoration of creation begins Friday night at sundown to Saturday night at sundown. This should not to be confused with the ceremonial Sabbaths of the Old Testament. The New Testament demonstrates Christians observing the Fourth Commandment Sabbath in many instances. I do not earn my salvation in keeping the Royal Law of God. I do strengthen my relationship with God by doing so. Might I also add by keeping the Commandments I prove my salvation. Hence, my salvation through faith in Jesus compels me to obey the one I have faith in, Jesus. Obedience is saying, "I love you God," with your life! Do you love God with your life? If you said yes, then are you doing as He has asked. On the other hand, are you doing what man has made up? I encourage you to love in the manner by which He has called us, in doing so we can truly be like Jesus. You will find peace for your soul by abiding and obeying. He only wants what is best for us. What is best for the Family of God is to act, believe, and love like the God of the Universe.
"Being not without law to God, but under the law to Christ," (1 Corinthians 9:21b)
Let's Pray "Daddy, we want to love You with our lives. We want every action and decision to align to Your will and commandments. Let us speak Your language of love. May obedience ever be upon our hearts. May our hands toil away in compliance to Your ways. Let our thoughts regard Your directions as supreme. We cry out for help to heed Your decrees in our mortal bodies. Then we all can sing; "Oh, how I love your statutes of love!" In Jesus' precious and holy name we pray, Amen!
---
~We Shall Be Like Him – 1 John 3:2~