Day 37: Carry His Cross-Part 3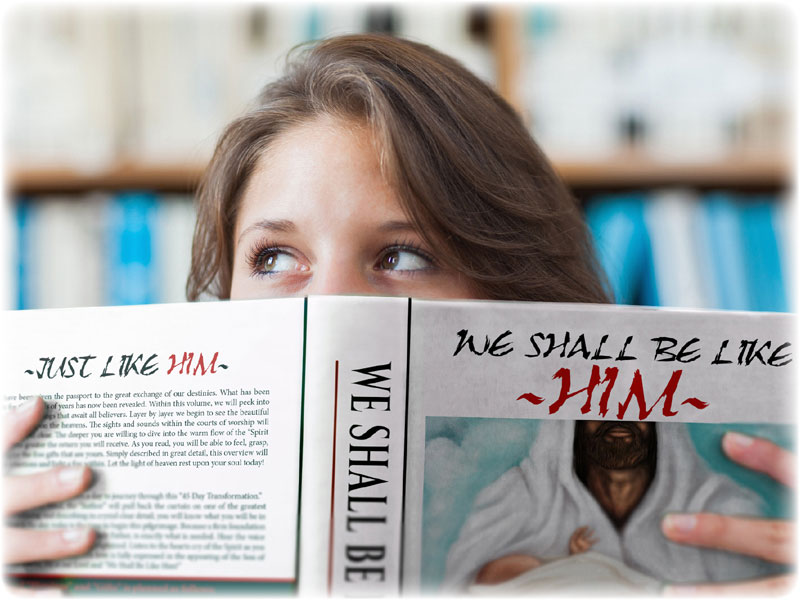 Precept #5
"For it became him, for whom are all things, and by whom are all things, in bringing many sons unto glory, to make the captain of their salvation perfect through sufferings." (Hebrews 2:10)
            I have learned that everything in life comes down to perspective. Often for the spiritual side of things, it is called, "worldview." It can be a tough thing to learn and even tougher to teach to someone. Most often it is learned through experience. There were times when I was a kid that I was homeless for brief stints. I remember traveling across the country, going hungry on a bus. I cried myself to sleep. I once made homemade hairspray out of sugar and lemon juice. On another occasion, I had sewn my shoes together because they were so destroyed. There was this one time my mom wanted a soda so badly, we turned the house upside down to find a nickel. Now here is some perspective. I was only homeless for short periods, maybe .003 percent of my entire life. When I fell asleep crying for hunger, I woke up to a nice man giving my mom money for pizza. My homemade hairspray was made out of sugar and lemon juice we already had. I sewed my shoes together with a needle and thread we already owned. Finally, we found that nickel to buy my mom that soda. There really are no limits to these examples in my life. The point is this; it's all a matter of how you look at it. I never once felt like God wasn't taking care of me. Most of the situations I grew up in were because of "free will" decisions out of my control. Despite of these decisions, God, my Daddy, always found a way to come through. Therefore, my perspective is this; "God is faithful, kind, gentle, caring, and always present!" This is the basis for my worldview.
            If we take a closer look at Jesus, you will see the same situations playing out in His life as well. Did you know at times Jesus was homeless? Let us read, "And Jesus saith unto him, The foxes have holes, and the birds of the air have nests; but the Son of man hath not where to lay his head." (Mat 8:20) Yes, the creator of the entire world had no place to sleep on occasion. Did you know that at times Jesus had no food? Jesus and the disciples had to go to the fields of strangers to eat from the left over on the corners. "At that time Jesus went on the sabbath day through the corn; and his disciples were an hungred, and began to pluck the ears of corn, and to eat." (Mat 12:1) I should clarify that this was not considered stealing. God set it up this way so the poor can always have something to eat. Let's read, "When thou comest into thy neighbour's vineyard, then thou mayest eat grapes thy fill at thine own pleasure; but thou shalt not put any in thy vessel. When thou comest into the standing corn of thy neighbour, then thou mayest pluck the ears with thine hand; but thou shalt not move a sickle unto thy neighbour's standing corn." (Deu 23:24-25) In all of this, what do you think Jesus' perspective was? Considering at any moment He could turn rocks to bread. He could have made a house appear out of nothing. He could have transported Himself back to heaven to eat manna. For that matter, He could have spoken a single word and destroyed the entire universe. Apparently, He thought that would be an abuse of His power and calling upon the earth. You can tell His perspective by how He acted. He trusted, abided, and obeyed His Father. He did this even when the going got tough!
            We are so well off today that we think if we have any discomfort for a moment, that we are suffering. Our perspective has become skewed by our prosperity. Let's take a look at John the Baptist, the herald of the coming Messiah. "And the same John had his raiment of camel's hair, and a leathern girdle about his loins; and his meat was locusts and wild honey." (Mat 3:4) John lived in the desert, eating locust and honey, wearing camel skins as clothes. Do you think he went down to the local camel tanner and purchased the latest style? I'm sure he found a dead camel and skinned it! I also know that to get honey from a bee hive is risky business. I can only imagine how long it took to gather enough locusts to consider it a meal. Let alone separating their insides from their legs so he wouldn't get parasites. What about the disciples? "Then Peter said, Silver and gold have I none; but such as I have give I thee: In the name of Jesus Christ of Nazareth rise up and walk." (Act 3:6) I don't know about you, but I can't remember the last time I literally had no money. Now we move on to Paul. He wrote the majority of New Testaments letters. Here he gives us an account of his suffering. "Are they ministers of Christ? (I speak as a fool) I am more; in labours more abundant, in stripes above measure, in prisons more frequent, in deaths oft. Of the Jews five times received I forty stripes save one. Thrice was I beaten with rods, once was I stoned, thrice I suffered shipwreck, a night and a day I have been in the deep; In journeyings often, in perils of waters, in perils of robbers, in perils by mine own countrymen, in perils by the heathen, in perils in the city, in perils in the wilderness, in perils in the sea, in perils among false brethren; In weariness and painfulness, in watchings often, in hunger and thirst, in fastings often, in cold and nakedness. Beside those things that are without, that which cometh upon me daily, the care of all the churches." (2Co 11:23-28) What do you think his perspective was? Let's find out, "Who now rejoice in my sufferings for you, and fill up that which is behind of the afflictions of Christ in my flesh for his body's sake, which is the church:" (Col 1:24) To add some more perspective, consider this: A good portion if this book comes from the writings of Paul. It was because of His willingness to suffer, that this book your reading right now is written. If he chose not to suffer, please consider how much of the Gospel truth would be lost.
           There would be no Gospel "Goods News" if Jesus never came to earth and suffered for us. Isaiah contains a very descriptive prophecy of Jesus suffering. I want to share a portion of it with you. "He is despised and rejected of men; a man of sorrows, and acquainted with grief: and we hid as it were our faces from him; he was despised, and we esteemed him not. Surely he hath borne our griefs, and carried our sorrows: yet we did esteem him stricken, smitten of God, and afflicted. But he was wounded for our transgressions, he was bruised for our iniquities: the chastisement of our peace was upon him; and with his stripes we are healed. All we like sheep have gone astray; we have turned every one to his own way; and the LORD hath laid on him the iniquity of us all. He was oppressed, and he was afflicted, yet he opened not his mouth: he is brought as a lamb to the slaughter, and as a sheep before her shearers is dumb, so he openeth not his mouth. He was taken from prison and from judgment: and who shall declare his generation? for he was cut off out of the land of the living: for the transgression of my people was he stricken. And he made his grave with the wicked, and with the rich in his death; because he had done no violence, neither was any deceit in his mouth." (Isa 53:3-9) In another Isaiah prophecy we are told just how bad it really was. "As many were astonied at thee; his visage was so marred more than any man, and his form more than the sons of men:" (Isa 52:14) Modern translations say "He was beaten so badly, you barely could tell he was a man." That makes my heart hurt. Let us read the perspective of Jesus, "I am the good shepherd, and know my sheep, and am known of mine. As the Father knoweth me, even so know I the Father: and I lay down my life for the sheep." (Joh 10:14-15) "Greater love hath no man than this, that a man lay down his life for his friends." (Joh 15:13) We just read the price of suffering for what we now call the Good News, or Gospel. Without His suffering, there would be no hope. Personally, I look back on what I have experienced. Then I compare it to what Jesus endured for me. Needless to say, it gives me great perspective. We haven't been asked to endure anything He hasn't already experienced for us!
            The next two paragraphs will be without any commentary. I pray that our Daddy will speak to your souls. "Beloved, think it not strange concerning the fiery trial which is to try you, as though some strange thing happened unto you: But rejoice, inasmuch as ye are partakers of Christ's sufferings; that, when his glory shall be revealed, ye may be glad also with exceeding joy. If ye be reproached for the name of Christ, happy are ye; for the spirit of glory and of God resteth upon you: on their part he is evil spoken of, but on your part he is glorified. But let none of you suffer as a murderer, or as a thief, or as an evildoer, or as a busybody in other men's matters. Yet if any man suffer as a Christian, let him not be ashamed; but let him glorify God on this behalf. For the time is come that judgment must begin at the house of God: and if it first begin at us, what shall the end be of them that obey not the gospel of God? And if the righteous scarcely be saved, where shall the ungodly and the sinner appear? Wherefore let them that suffer according to the will of God commit the keeping of their souls to him in well doing, as unto a faithful Creator." (1Pe 4:12-19) "That the trial of your faith, being much more precious than of gold that perisheth, though it be tried with fire, might be found unto praise and honour and glory at the appearing of Jesus Christ: Whom having not seen, ye love; in whom, though now ye see him not, yet believing, ye rejoice with joy unspeakable and full of glory: Receiving the end of your faith, even the salvation of your souls." (1Pe 1:7-9) "For which cause we faint not; but though our outward man perish, yet the inward man is renewed day by day. For our light affliction, which is but for a moment, worketh for us a far more exceeding and eternal weight of glory; While we look not at the things which are seen, but at the things which are not seen: for the things which are seen are temporal; but the things which are not seen are eternal." (2Co 4:16-18)
             "It is a faithful saying: For if we be dead with him, we shall also live with him: If we suffer, we shall also reign with him: if we deny him, he also will deny us:" (2Ti 2:11-12) "Therefore being justified by faith, we have peace with God through our Lord Jesus Christ: By whom also we have access by faith into this grace wherein we stand, and rejoice in hope of the glory of God. And not only so, but we glory in tribulations also: knowing that tribulation worketh patience; And patience, experience; and experience, hope: And hope maketh not ashamed; because the love of God is shed abroad in our hearts by the Holy Ghost which is given unto us. For when we were yet without strength, in due time Christ died for the ungodly." (Rom 5:1-6) "Blessed be God, even the Father of our Lord Jesus Christ, the Father of mercies, and the God of all comfort; Who comforteth us in all our tribulation, that we may be able to comfort them which are in any trouble, by the comfort wherewith we ourselves are comforted of God. For as the sufferings of Christ abound in us, so our consolation also aboundeth by Christ. And whether we be afflicted, it is for your consolation and salvation, which is effectual in the enduring of the same sufferings which we also suffer: or whether we be comforted, it is for your consolation and salvation." (2Co 1:3-6) "Ye are of God, little children, and have overcome them: because greater is he that is in you, than he that is in the world. They are of the world: therefore speak they of the world, and the world heareth them." (1Jn 4:4-5)
             As we just read, we see that suffering and persecution follows those who live for God. When we carry the testimony of Jesus with us, we will see turmoil. Every one of us has a different calling and path. We will all experience it in different ways. This is okay; it's just proof that we belong to Christ. We will be greatly rewarded in ways we cannot even imagine. I pray we can all think of it as an investment into the Kingdom of God. Our returns on this investment are sure, true, and eternal!
Let's Pray "Daddy, it is worth it. You are worth it all. Thank You for giving me the perspective of heaven. I know when we sit upon the shores of heaven we will exclaim "It was worth it!" When we look back at this brief life it will seem so small compared to forever. When my heart ponders all that You have given us, I am speechless. The depth of the wealth of Your blessing is beyond human comprehension. The vastness of Your provisions cannot be fully counted and understood. I eagerly await the chance to explore them all in Your presence. Daddy, I love you!"  In Jesus' precious and holy name we pray, Amen!
---
~We Shall Be Like Him – 1 John 3:2~