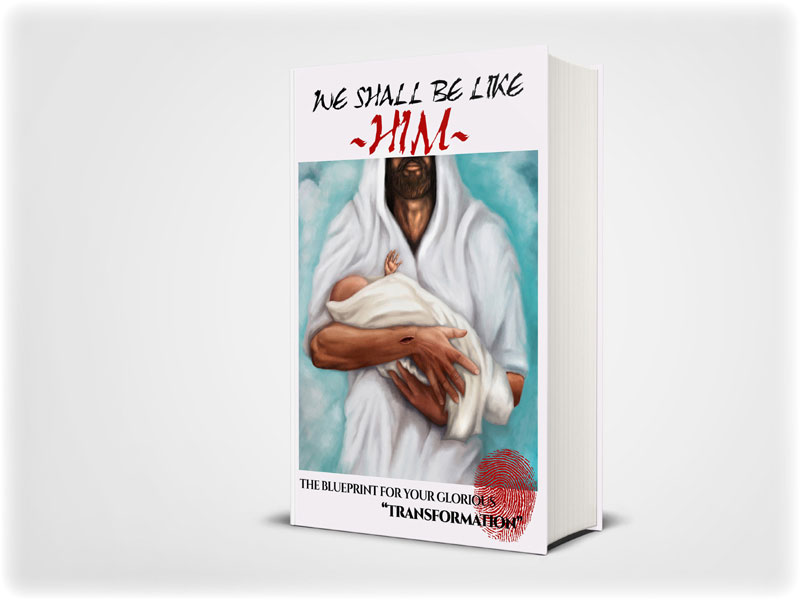 Affirmation #11
"Peace I leave with you, my peace I give unto you: not as the world giveth, give I unto you. Let not your heart be troubled, neither let it be afraid. Ye have heard how I said unto you, I go away, and come again unto you. If ye loved me, ye would rejoice, because I said, I go unto the Father: for my Father is greater than I." (John 14:27-28)
            "My Peace I give to You, Not as the World Gives!" For us to understand His peace, we need to start with the point He makes. "Not as the world gives." Jesus is creating a contrast of two things. The disciples could not comprehend to the fullest the kind of peace Jesus was giving. They could understand the "peace" the world gives. This false peace of the world is based upon accomplishments. When I have enough money, then I will. When I retire, then I will. When the kids move out, then I will. When I get that promotion, then I will. We can come up with many of these examples, or conditions of happiness and peace. They are all based upon the world system of accomplishment. In Jesus, He is our accomplishment. There is nothing left to accomplish, all we must do is abide, obey, and trust. There is nothing left to earn to receive this peace. A matter of fact, it is a peace without any logical reason. Lets' read, "And the peace of God, which passeth all understanding, shall keep your hearts and minds through Christ Jesus." (Php 4:7) The reason for this peace is Jesus. From a mental and logical standpoint, when you experience it, it makes no sense. I have had this happen. Once upon a time, I found my life was in complete meltdown. For reasons beyond my understanding and comprehension, I was at total peace. I was completely bewildered. From the outside looking in, I should have been a wreck. The world was telling me to be a wreck. Though I can tell you this, when you are holding the hands of Jesus and are walking with Him. His touch upon you and your life calms the storm inside and makes your heart stable. Let us read, "These things I have spoken unto you, that in me ye might have peace. In the world ye shall have tribulation: but be of good cheer; I have overcome the world." (Joh 16:33) All of this is temporary, His love and peace are forever.
             It is often hard to see things from God's perspective. When we experience loss in life, we often will cry out for answers. Instead of being appreciative, we ever had it in the first place. We want to know why the loss has happened. When things do not go the way we want, we get frustrated. Forfeiting the peace found in trusting that God knows the best path to reach the goal. We wonder if God really loves us. Without realizing it, we are using the breath He gave us to live to doubt His love. We run from His embrace with our heart beating from the strain. When the very same heart was made to beat for Him. We tremble at feeling pain, not realizing the blessing to feel anything at all. Never grasping it is the pain on this fallen earth, which makes the pleasant things so sweet. We want all things to be perfect and easy. Never understanding the gift of accomplishment struggle brings. We want to know the future, not appreciating the beautiful blessing to live in the present. We want to know the love of God. Never realizing that knowing there is a God and that He is love, is a glimpse into the love of God. For God alone can reveal that He is God and that He is Love. This revelation by itself is God saying, "I love you." The very fact that we ponder upon God and His love, is proof of His Love. For example, why are there so many colors? I know it seems like a strange question. God could have made everything monochromatic, or monotone. Yet, He created beauty for us to see. I hope you understand that colors are symbols of God's love. Why did He create man and woman? He could have created us to be asexual. That means to have babies by ourselves. He wanted us to be able to make real physical connections in this life. To love someone like He loves us, so we could understand His Love better. The same goes for being able to have children. This too is to help us understand His love. Every experience created in the Garden of Eden was to help us to understand an infinite love. The ultimate example of His love is in the life of Jesus. When we understand this love, we can then have peace.
            "Grace be with you, mercy, and peace, from God the Father, and from the Lord Jesus Christ, the Son of the Father, in truth and love." (2Jn 1:3) The source of all peace comes from the Father. We are told in the Holy Word of God about God's character; "For God is not the author of confusion, but of peace," (1 Co 14:33a) He wanted to destroy the works of darkness and bring peace back to humanity through Jesus. Let us read how confusion is from the devil. "This wisdom descendeth not from above, but is earthly, sensual, devilish. For where envying and strife is, there is confusion and every evil work." (Jas 3:15-16) Because of Jesus, believers have the right to claim the next promise over their life. "And the God of peace shall bruise Satan under your feet shortly. The grace of our Lord Jesus Christ be with you. Amen." (Rom 16:20) God is going to remove the destroyer of peace forever. We claim this promise and receive wisdom from above in the ways of peace, "But the wisdom that is from above is first pure, then peaceable, gentle, and easy to be intreated, full of mercy and good fruits, without partiality, and without hypocrisy. And the fruit of righteousness is sown in peace of them that make peace." (Jas 3:17-18) Therefore, my prayer for you is this; "And the very God of peace sanctify you wholly; and I pray God your whole spirit and soul and body be preserved blameless unto the coming of our Lord Jesus Christ." (1Th 5:23) May it be said over you and your family forever, "Now the God of peace be with you all. Amen." (Rom 15:33)
             We now know God, our Daddy is the source of the peace. We find this in and through Jesus. Now let us dig deeper into the mediator and distributor of this peace. "But now in Christ Jesus ye who sometimes were far off are made nigh by the blood of Christ. For he is our peace, who hath made both one, and hath broken down the middle wall of partition between us;" (Eph 2:13-14) Peace is received through the blood of Jesus. That is to say, the perfect sinless life spilled upon the earth for us. It is by this Holy and magnificent sacrifice we find the way of peace back to the God of peace. This is why Satan hates the Blood of Jesus. It is the payment for sin. It is the spiritual proof of the accomplished plan of the Family of God. It is the symbol of our acceptance back into the unapproachable light. It literally is our ticket to Heaven. We can once again walk in the midst of the Garden with our God, our Daddy. "Therefore being justified by faith, we have peace with God through our Lord Jesus Christ: By whom also we have access by faith into this grace wherein we stand, and rejoice in hope of the glory of God." (Rom 5:1-2) It is with our faith or trust; if you will, the process is completed. This is the peace of Jesus. To receive Him is to receive the peace. With Jesus as our chaperon, He leads us into the unapproachable light of God's presence, and bids us to go all the way. I envision it in the same way as a father walks His daughter down the aisle. When just steps away from the groom, embrace His child, and then release her into his presence to become one. I can see it in my mind. Jesus wearing His priestly garments as we walk, I am on His right side. The area around us is a misty baby blue. There is a long rug on the ground that is royal blue with a golden pattern along the trim. We move towards the Glory of the Father. Then as we are just steps away and at the end of the rug, He turns and looks at me. Once more to make sure I am ready and looking my best. Placing His right hand on my shoulder, He turns to my Daddy. Then He raises his left hand up towards the Father, without words spoken, I know it is time to go forward. I can feel the pull within my chest drawing me in to come closer. "Closer and closer still, until then…. Yes, until then!" "Now the Lord of peace himself give you peace always by all means. The Lord be with you all." (2Th 3:16) That is peace "By all manner and means!"
             What I just shared with you in my own mortal words, is what the gospel is. It is to be one with our Daddy, our heavenly Father. To be welcomed in to His presence. We preach this Gospel. This is our calling to share with the world. Just as it is written: "… How beautiful are the feet of them that preach the gospel of peace, and bring glad tidings of good things!" (Rom 10:15b) This is our ministry, the ministry of reconciliation. "And all things are of God, who hath reconciled us to himself by Jesus Christ, and hath given to us the ministry of reconciliation; To wit, that God was in Christ, reconciling the world unto himself, not imputing their trespasses unto them; and hath committed unto us the word of reconciliation. Now then we are ambassadors for Christ, as though God did beseech you by us: we pray you in Christ's stead, be ye reconciled to God. For he hath made him to be sin for us, who knew no sin; that we might be made the righteousness of God in him." (2Co 5:18-21) This is our message, "But God commendeth his love toward us, in that, while we were yet sinners, Christ died for us. Much more then, being now justified by his blood, we shall be saved from wrath through him. For if, when we were enemies, we were reconciled to God by the death of his Son, much more, being reconciled, we shall be saved by his life. And not only so, but we also joy in God through our Lord Jesus Christ, by whom we have now received the atonement." (Rom 5:8-11) Our declaration to the world is this, "Therefore if any man be in Christ, he is a new creature: old things are passed away; behold, all things are become new." (2Co 5:17) Forgiveness of sins has come. We are no longer the old man that is Adam, with his sinful ways; we are as the new man in His glory! We are like Jesus!
              In this ministry, we bring the peace of Jesus with us. It is another Spiritual Gift from God, purchased by the blood of Jesus, delivered to us through the Holy Spirit. Let us read, "And into whatsoever house ye enter, first say, Peace be to this house. And if the son of peace be there, your peace shall rest upon it: if not, it shall turn to you again." (Luk 10:5-6) We are to do this while we deliver the Gospel of Peace. Jesus did not give us His peace to just keep it to ourselves. We are to be the pipeline of this peace. On your travels to share the "Gospel of Peace" remember, "And when ye come into an house, salute it. And if the house be worthy, let your peace come upon it: but if it be not worthy, let your peace return to you." (Mat 10:12-13)
              Now let us look over some of the inspired words of God and review. "And [Jesus] came and preached peace to you which were afar off, and to them that were nigh. For through him we both have access by one Spirit unto the Father. Now therefore ye are no more strangers and foreigners, but fellow citizens with the saints, and of the household of God; And are built upon the foundation of the apostles and prophets, Jesus Christ himself being the chief corner stone; In whom all the building fitly framed together groweth unto an holy temple in the Lord: In whom ye also are builded together for an habitation of God through the Spirit." (Eph 2:17-22)  "And, having made peace through the blood of his cross, by him to reconcile all things unto himself; by him, I say, whether they be things in earth, or things in heaven. And you, that were sometime alienated and enemies in your mind by wicked works, yet now hath he reconciled In the body of his flesh through death, to present you holy and unblameable and unreproveable in his sight:" (Col 1:20-22) " For the kingdom of God is not meat and drink; but righteousness, and peace, and joy in the Holy Ghost. For he that in these things serveth Christ is acceptable to God, and approved of men. Let us therefore follow after the things which make for peace, and things wherewith one may edify another." (Rom 14:17-19) "Finally, brethren, farewell. Be perfect, be of good comfort, be of one mind, live in peace; and the God of love and peace shall be with you." (2Co 13:11)
Let's Pray "Daddy, once again we can walk with You through the garden to come. We now have peace without division or confusion through Jesus, our Lord and Savior. It has been through Your perfect will this has been accomplished. Your love is expressed in everything of beauty since the Garden of Eden. The earth still holds much of the splendor You created for us. We can look to it and see Your tender loving care. Creation declares Your handiwork, and sings forth Your praises every night. We are vessel made for Your love, to be filled with Your love, and to share Your love. Fill us anew; restore our hearts and minds back to you through the blood of Jesus. In Your presence we will find our hope, and receive your peace, forever!" In Jesus' precious and holy name we pray, Amen!
---
~We Shall Be Like Him – 1 John 3:2~