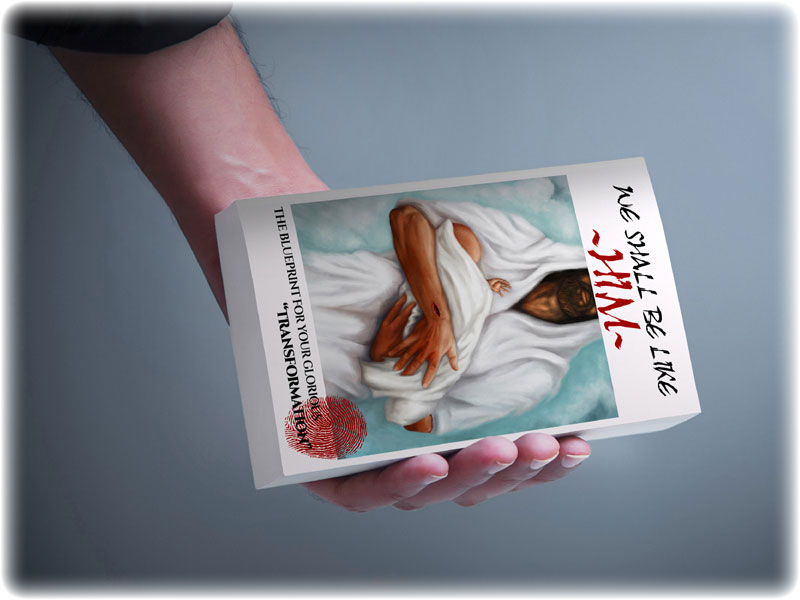 "Architect of Love"
"In whom also we have obtained an inheritance, being predestinated according to the purpose of him [God] who worketh all things after the counsel of his own will: That we should be to the praise of his glory, who first trusted in Christ. In whom ye also trusted, after that ye heard the word of truth, the gospel of your salvation: in whom also after that ye believed, ye were sealed with that Holy Spirit of promise, Which is the earnest of our inheritance until the redemption of the purchased possession, unto the praise of his glory. Wherefore I also, after I heard of your faith in the Lord Jesus, and love unto all the saints," (Ephesians 1:11-15)
            We have all heard the question, "Which came first, the chicken or the egg?" The question is meant to expose how hard it is to know cause and effect. For believers like you and I, the answer is simple. The chicken came first. Let us read, "And God said, Let the waters bring forth abundantly the moving creature that hath life, and fowl that may fly above the earth in the open firmament of heaven. And God created great whales, and every living creature that moveth, which the waters brought forth abundantly, after their kind, and every winged fowl after his kind: and God saw that it was good." (Gen 1:20-21) You see, chickens were created already moving, and the birds were already flying. Creation was made complete and functioning. Now the majority of chicken breeds are flightless birds. They mainly hover around when they flap their wings. Yet, they do move along the ground. The last time I checked eggs do not move around and hover. I bring this point up to convey that God is the cause of the effect. Our Daddy is the source of all things. "One Lord, one faith, one baptism, One God and Father of all, who is above all, and through all, and in you all." (Eph 4:5-6) What is, what was, and what will be, is because of Him. He is the great planner and instigator of all things. YHWH is the "Architect of Love"
            Our Daddy is the supreme source of all power and might. He is the sole executor, the true essence of being. There is nothing that can compare to His glory. Yet in His love for His creation, He shares His glory. He magnifies that which could never compare to Him, so we can all dwell with Him forever. He did not create His children to make us inferior. He created us to expand the presence of His love across the universe. Our Daddy has not hid Himself forever in the temple of Heaven. He is preparing us to live in His presence for eternity. He has not kept His power to Himself; He has bestowed upon us all power from on High, so we can be like Him. He has not left us in our sin, so He alone could be holy. No, He has had the price paid so we too can be Holy with Him. Let us read of this wonderful work He performed through Jesus. "Who hath delivered us from the power of darkness, and hath translated us into the kingdom of his dear Son: In whom we have redemption through his blood, even the forgiveness of sins: Who is the image of the invisible God, the firstborn of every creature: For by him were all things created, that are in heaven, and that are in earth, visible and invisible, whether they be thrones, or dominions, or principalities, or powers: all things were created by him, and for him: And he is before all things, and by him all things consist. And he is the head of the body, the church: who is the beginning, the firstborn from the dead; that in all things he might have the preeminence. For it pleased the Father that in him should all fulness dwell;" (Col 1:13-19) Praise Jesus, and Praise our Daddy. Our Father has accomplished all of this in and through Jesus our savior. Let us read, "Unto me, who am less than the least of all saints, is this grace given, that I should preach among the Gentiles the unsearchable riches of Christ; And to make all men see what is the fellowship of the mystery, which from the beginning of the world hath been hid in God, who created all things by Jesus Christ:" (Eph 3:8-9) Jesus declares the same thing, "Believest thou not that I am in the Father, and the Father in me? the words that I speak unto you I speak not of myself: but the Father that dwelleth in me, he doeth the works." (Joh 14:10) Our Daddy, the "Architect of Love." I am so proud of Him!
            You might not know that it was our Daddy working through Jesus to save us from sin and death. God's plan was more than just sending His Son to do the work. Our Daddy was intimately connected to every moment of the process of salvation. We read, "And all things are of God, who hath reconciled us to himself by Jesus Christ, and hath given to us the ministry of reconciliation; To wit, that God was in Christ, reconciling the world unto himself, not imputing their trespasses unto them; and hath committed unto us the word of reconciliation." (2Co 5:18-19) Jesus again backs this up, "And he said, Therefore said I unto you, that no man can come unto me, except it were given unto him of my Father." (Joh 6:65) It is the Father and has always been the Father working everything out for us to be with Him. So how can we say that God is distant, or disconnected from our suffering and pain? He understands everything. He also has worked exceptionally hard to restore us. We read in the Word of our Daddy, "Grace be to you and peace from God the Father, and from our Lord Jesus Christ, Who gave himself for our sins, that he might deliver us from this present evil world, according to the will of God and our Father: To whom be glory for ever and ever. Amen." (Gal 1:3-5) Again, we read of this provision of love and peace, "Now our Lord Jesus Christ himself, and God, even our Father, which hath loved us, and hath given us everlasting consolation and good hope through grace, Comfort your hearts, and stablish you in every good word and work." (2Th 2:16-17)
            Our Daddy is the "cause of the effect," the force behind the force. Behind the scenes, He has actively been at work preparing the way for the family. We can see this explained wonderfully in the next verse. "No man hath seen God at any time. If we love one another, God dwelleth in us, and his love is perfected in us. Hereby know we that we dwell in him, and he in us, because he hath given us of his Spirit. And we have seen and do testify that the Father sent the Son to be the Saviour of the world. Whosoever shall confess that Jesus is the Son of God, God dwelleth in him, and he in God." (1Jn 4:12-15) The verse said, "No one has seen God," it then says, "we have seen for ourselves and can testify that Father has sent the Son." He is the force behind the force. He is the aroma behind the scent, the flavor when we taste. Always present in every moment, our Daddy has accomplished it all. God our Father has provided all things at all time for our salvation. Because of this, we can have complete confidence in our salvation through His son Jesus. We are then convinced, "As thou [God] hast given him [Jesus] power over all flesh, that he should give eternal life to as many as thou hast given him. And this is life eternal, that they might know thee the only true God, and Jesus Christ, whom thou hast sent." (Joh 17:2-3)
            The plan for Jesus was a mystery from the beginning of time. The Father kept His work hidden in prophecies and prophets, until the day had come to send forth His Son to execute the plan of salvation. Then at the appointed time, the Lamb of God was unveiled to the world. His work was to restore the connection of God and man. "But with the precious blood of Christ, as of a lamb without blemish and without spot: Who verily was foreordained before the foundation of the world, but was manifest in these last times for you, Who by him do believe in God, that raised him up from the dead, and gave him glory; that your faith and hope might be in God." (1Pe 1:19-21) After fulfilling His Father's plan and wishes. Jesus received great glory and Honor from our Daddy, "Wherefore God also hath highly exalted him, and given him a name which is above every name: That at the name of Jesus every knee should bow, of things in heaven, and things in earth, and things under the earth; And that every tongue should confess that Jesus Christ is Lord, to the glory of God the Father." (Php 2:9-11) Now we have this perfect assurance, our Daddy has shown His power to be able to raise us again just as he did His Son. "And God hath both raised up the Lord, and will also raise up us by his own power." (1Co 6:14) We are completely secure in the power and will of our Father. Jesus proves this assurance and hope in His death and resurrection. Jesus also tells us, "Then shall the King say unto them on his right hand, Come, ye blessed of my Father, inherit the kingdom prepared for you from the foundation of the world:" (Mat 25:34)
            The great "Architect of Love" has done more than this. He has not left us alone. He has also not ended His work to ensure we make it back Home to Him. "And hope maketh not ashamed; because the love of God is shed abroad in our hearts by the Holy Ghost which is given unto us." (Rom 5:5) The Holy Spirit empowers us to fulfill the calling of God upon our lives. It makes us complete and prepares us to be one with the Father. Let us read, "Likewise the Spirit also helpeth our infirmities: for we know not what we should pray for as we ought: but the Spirit itself maketh intercession for us with groanings which cannot be uttered. And he that searcheth the hearts knoweth what is the mind of the Spirit, because he maketh intercession for the saints according to the will of God." (Rom 8:26-27) The Holy Spirit is God's agent on the scene. We are never without help. We can never be alone while in the presence of the Spirit. It allows us to have stable hearts and minds. "For God hath not given us the spirit of fear; but of power, and of love, and of a sound mind." (2Ti 1:7) The Spirit also empowers us to do those things that will please our Daddy. "For it is God which worketh in you both to will and to do of his good pleasure." (Php 2:13) I want you to be convinced that our Daddy has not, and will not, and can never give up on His children. If your desire is to be one with our Father, then you are His, and He will make it happen. "Being confident of this very thing, that he which hath begun a good work in you will perform it until the day of Jesus Christ:" (Php 1:6) I think it is said best in the book of Romans, "For I am persuaded, that neither death, nor life, nor angels, nor principalities, nor powers, nor things present, nor things to come, Nor height, nor depth, nor any other creature, shall be able to separate us from the love of God, which is in Christ Jesus our Lord." (Rom 8:38-39)
            Our Daddy is the great "Architect of Love." Since He is the master planner; the expert builder of this plan of salvation. He assures us that He is guiding and executing the plan for our best interest at all times. "And we know that all things work together for good to them that love God, to them who are the called according to his purpose." (Rom 8:28) He will see the plan through to the end. He is trust worthy and we can count on Him. When we put our trust in Him and our Lord then we truly have freedom through the Spirit. "But now being made free from sin, and become servants to God, ye have your fruit unto holiness, and the end everlasting life. For the wages of sin is death; but the gift of God is eternal life through Jesus Christ our Lord." (Rom 6:22-23) The grand design of our Daddy has almost run its course. Every day that passes brings us closer to the return of our Lord. Every moment that goes by brings us closer to being in our Father's presence forever. His calling upon our lives draws us forward each moment. The hope He has placed within our heart moves us all towards that great day. We have confidence in Jesus that we will make it. We can trust our Daddy to see us through to the end. Empowered by the Holy Spirit, we rise to our calling. If our Daddy is for us, then who can be against us; "Moreover whom he did predestinate, them he also called: and whom he called, them he also justified: and whom he justified, them he also glorified. What shall we then say to these things? If God be for us, who can be against us? He that spared not his own Son, but delivered him up for us all, how shall he not with him also freely give us all things? Who shall lay any thing to the charge of God's elect? It is God that justifieth. Who is he that condemneth? It is Christ that died, yea rather, that is risen again, who is even at the right hand of God, who also maketh intercession for us." (Rom 8:30-34) Family Lets Go Home!
Let's Pray "Daddy, You are the great architect of love. I feel Your love song throughout the scriptures. I hear Your melody of love in the life of Jesus. My heart skips a beat when You whisper to me through Your Spirit. When I raise my hands up in praise, I feel Your essence brush past me. My mortal frame can barely hold itself together under Your passionate gaze. When I feel as if I can't breathe under the weight of Your glory, You reach down and lift me up into Your warm embrace. Father, I am lost in You completely. Who can rescue me from such great affection? I behold You as a captive prisoner, willfully seized by Your endless love!" In Jesus' precious and holy name we pray, Amen!
---
~We Shall Be Like Him – 1 John 3:2~