Day 22: Power To Be Children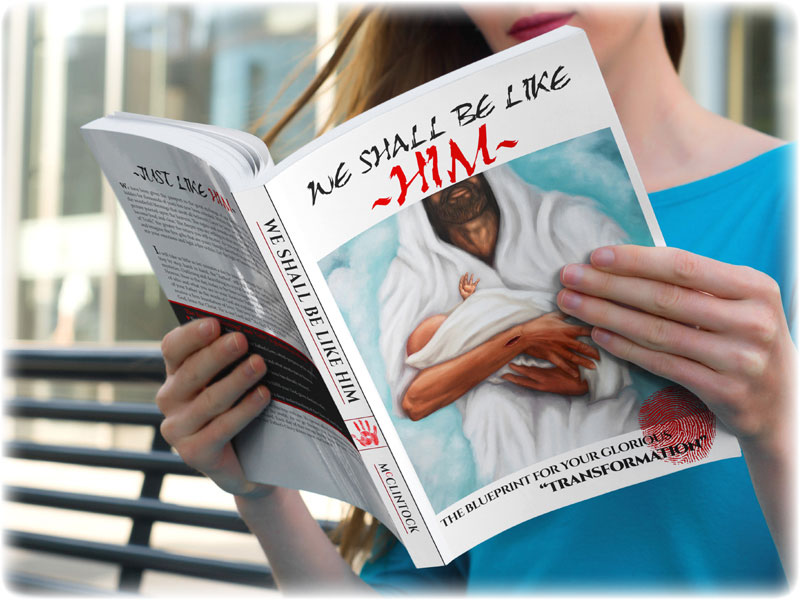 Affirmation #4
"But as many as received him, to them gave he power to become the sons of God, even to them that believe on his name: Which were born, not of blood, nor of the will of the flesh, nor of the will of man, but of God." (John 1:12-13)
            I grew up most of my life without my Dad. I never really understood what I missed, until I became a dad myself. I began doing all these things for my children that I never experienced. It was bittersweet for sure. I was so happy to provide my kids the love, affection and personal connection I never experienced, in the way God intended. At the same time I felt a deep sadness for what I had missed out on. I began to take what happened in my childhood and compare it to what God taught me to do for my beautiful babies. As it started to sink in, I felt lonely in a very strange way. I missed something I never had, but I missed it just like I once had received it. I could only realize what I missed by what I was giving to my family. Now, I am not one to place blame or point fingers. I don't deserve anything, I don't even deserve life. Everything has been a gift from my heavenly Daddy. To this point, my mom once told me, "I haven't raised you, God has raised you!" She was right; it was God that was my Dad. He is the Father to the Fatherless. Now I had spent some time with my earthly Dad as a young kid, but not long, less than a year. He wanted to have me in his life. Because of what transpired, it did not work out that way. I hold no ill will towards anyone. I am happy to be alive. I am happy to have my wife and kids. I am happy to be the Dad I always wanted, for my children. Most of all I am so thankful for God being my Daddy, and I His son!
            My Dad and I have a good relationship now. I remember calling him and asking for the "Blessing." I said to him something to the effect of, "In the Bible it is a big deal for the Dad to bless his children. I know it might seem strange, but can you please bless me?" He responded with, "Sure bud, you know you always have my blessing!" Man, that did me a world of good. This leads us to our Affirmation. The Bible tells us, "But to all who did receive him, who believed in his name, he gave the right to become children of God," What I see here is that Jesus is the "Blessing," and we cannot call ourselves Children of God without Jesus. "Whosoever denieth the Son, the same hath not the Father: (but) he that acknowledgeth the Son hath the Father also." (1Jn 2:23) Without the "Blessing" of the Son, we cannot receive the Father who has given the "Blessing." It's a package deal that cannot be separated.
            Let's review the "Son-ship" of Jesus so we can build the foundation of us becoming the Children of God through Him. Let us begin here, "Concerning his Son Jesus Christ our Lord, which was made of the seed of David according to the flesh; And declared to be the Son of God with power, according to the spirit of holiness, by the resurrection from the dead:" (Rom 1:3-4) I love that, "Declared the Son of God." Like a proud Father cheering on His Son as He yells, "That's my Son!" "For he received from God the Father honour and glory, when there came such a voice to him from the excellent glory, This is my beloved Son, in whom I am well pleased." (2Pe 1:17) I can almost hear the joy in our Daddy's voice, this is "MY dear Son!", and "I am so pleased, so happy, so ecstatic over Him!" To paraphrase it even more, our Daddy declared, "That's my Boy!" Let us continue on, "For to which of the angels did He say at any time, "You are My Son, this day I have begotten You?" And again, "For unto which of the angels said he at any time, Thou art my Son, this day have I begotten thee? And again, I will be to him a Father, and he shall be to me a Son? …But unto the Son he saith, Thy throne, O God, is for ever and ever: a sceptre of righteousness is the sceptre of thy kingdom." (Heb 1:5+8)  That's one proud Dad!
            I now want to show you a beautiful gem revealed. In John 3:16 Jesus is declared to be God's "only Begotten Son," Begotten is an older way of saying born. So Jesus at the time was God's "Only Born Son." We can see this also in the following verse, "In this was manifested the love of God toward us, because that God sent his only begotten Son into the world, that we might live through him." (1Jn 4:9) Again, we see "Only Son." Then something beautiful happens because of Jesus' obedience to the Father. See if you can spot the change, "And from Jesus Christ, who is the faithful witness, and the first begotten of the dead, and the prince of the kings of the earth. Unto him that loved us, and washed us from our sins in his own blood," (Rev 1:5) Did you see it? Now Jesus has gone from being the "only begotten" to the "first begotten." Let's read, "And he is the head of the body, the church: who is the beginning, the firstborn from the dead; that in all things he might have the preeminence." (Col 1:18) Through the perfection of Jesus and the shedding of His blood, He has now been transformed from "The only" to "The first" and "the beginning." This means many more are to come. "Blessed be the God and Father of our Lord Jesus Christ, which according to his abundant mercy hath begotten us again unto a lively hope by the resurrection of Jesus Christ from the dead, To an inheritance incorruptible, and undefiled, and that fadeth not away, reserved in heaven for you," (1Pe 1:3-4) I know you saw it that time, now we are begotten, or born of God. "Whosoever believeth that Jesus is the Christ is born of God:" (1Jn 5:1a) If we believe in Jesus, the true "Blessing" from the Father, then we are also born from God!
            In the third Affirmation, we learned about the Spirit of Christ. We learned how God sent the Spirit into our hearts so we can cry "Abba Father." This is Jesus, the Spirit of Life. "And because ye are sons, God hath sent forth the Spirit of his Son into your hearts, crying, Abba, Father. Wherefore thou art no more a servant, but a son; and if a son, then an heir of God through Christ." (Gal 4:6-7) Again we read this is the spirit of adoption. "For as many as are led by the Spirit of God, they are the sons of God. For ye have not received the spirit of bondage again to fear; but ye have received the Spirit of adoption, whereby we cry, Abba, Father. The Spirit itself beareth witness with our spirit, that we are the children of God:" (Rom 8:14-16) This Spirit is the Spirit of Christ; this is how we are given the right by Jesus to be called the children of God. Born or begotten by God through the Spirit of Jesus. Just as our Affirmation verse clearly states. 
            Now we can bring it all together. Let's read, "Having predestinated us unto the adoption of children by Jesus Christ to himself, according to the good pleasure of his will," (Eph 1:5) "For ye are all the children of God by faith in Christ Jesus. For as many of you as have been baptized into Christ have put on Christ. There is neither Jew nor Greek, there is neither bond nor free, there is neither male nor female: for ye are all one in Christ Jesus. And if ye be Christ's, then are ye Abraham's seed, and heirs according to the promise." (Gal 3:26-29) As God's Children, we are called to be pure and holy. "And what agreement hath the temple of God with idols? For ye are the temple of the living God; as God hath said, I will dwell in them, and walk in them; and I will be their God, and they shall be my people. Wherefore come out from among them, and be ye separate, saith the Lord, and touch not the unclean thing; and I will receive you, And will be a Father unto you, and ye shall be my sons and daughters, saith the Lord Almighty." (2Co 6:16-18) "He that overcometh shall inherit all things; and I will be his God, and he shall be my son." (Rev 21:7) We have this adoption, this spirit, and we are heirs through Jesus Christ who has given us power through His perfect obedience, even to the death of the cross.
            I will leave you with these verses that explain it much better than I could. "Thou [God] hast put all things in subjection under his [Jesus] feet. For in that he put all in subjection under him, he left nothing that is not put under him. But now we see not yet all things put under him. But we see Jesus, who was made a little lower than the angels for the suffering of death, crowned with glory and honour; that he by the grace of God should taste death for every man. For it became him, for whom are all things, and by whom are all things, in bringing many sons unto glory, to make the captain of their salvation perfect through sufferings. For both he that sanctifieth and they who are sanctified are all of one: for which cause he is not ashamed to call them brethren, Saying, I will declare thy name unto my brethren, in the midst of the church will I sing praise unto thee. And again, I will put my trust in him. And again, Behold I and the children which God hath given me." (Heb 2:8-13) So, " For it pleased the Father that in him should all fulness dwell; And, having made peace through the blood of his cross, by him to reconcile all things unto himself; by him, I say, whether they be things in earth, or things in heaven. And you, that were sometime alienated and enemies in your mind by wicked works, yet now hath he reconciled In the body of his flesh through death, to present you holy and unblameable and unreproveable in his sight: If ye continue in the faith grounded and settled, and be not moved away from the hope of the gospel, …" (Col 1:19-23a) We are now; born, adopted, grafted, and transformed into the Children of God. God through His Son Jesus has accomplished this for the Family of God. "Amen!"
Let's Pray "Daddy, we see once again Jesus is extending to the Family what you have given Him. Without His perfect life we could never be in Your presence again. Since Jesus has died for the Family we can now come to You and be in Your glory. We plead the blood of Jesus over everything in our lives, especially our families and loved ones. We are Your children through Jesus, so we call upon the protection of our Daddy to shelter us in this life. Extend Your hand over all we have and guard our hearts and minds from the evil one."  In Jesus' precious and holy name we pray, Amen!
---
~We Shall Be Like Him – 1 John 3:2~