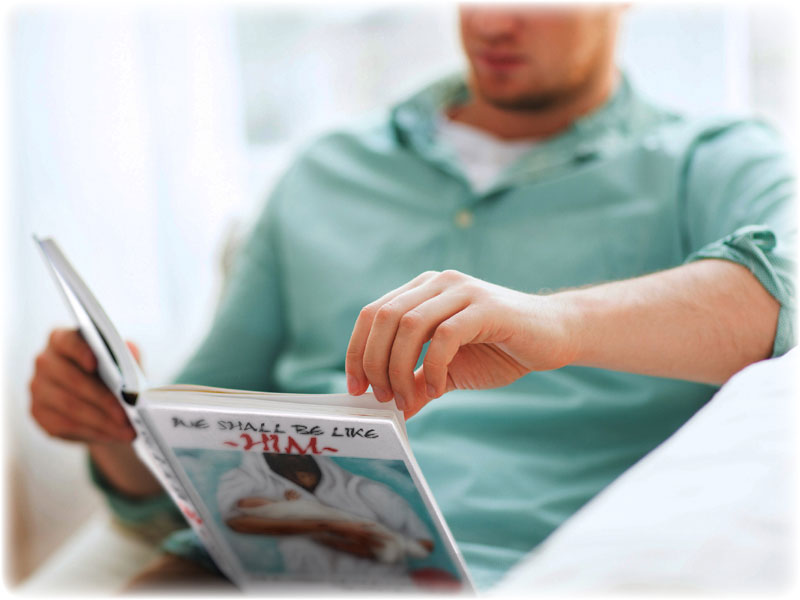 Forever Father: "All In All!"
"Fair weather cometh out of the north: with God is terrible majesty.  Touching the Almighty, we cannot find him out: he is excellent in power, and in judgment, and in plenty of justice: he will not afflict." (Job 37:22-23)
Please, before you go any further read: Job Chapters 38 & 39. Thank You!
            We find in the book of Job, our Heavenly Father, our forever Daddy, gently making His case before Job. Job suffered many things for His trust and obedience before God. Like Jesus, Job executed his perfect faith through suffering. Actually, we can view Job as a forbearer of Jesus. It is prophetic glimpse to the suffering of Jesus. Job declared, "Though he slay me, yet will I trust in him: but I will maintain mine own ways before him." (Job 13:15) Jesus said something very similar, "And when Jesus had cried with a loud voice, he said, Father, into thy hands I commend my spirit: and having said thus, he gave up the ghost." (Luk 23:46) Job, without sinning, had many questions for God. He wanted to understand why, and the reason for what was happening to him. Jesus always understood why He must die. Job cried out to God; "Wherefore hidest thou thy face, and holdest me for thine enemy?" (Job 13:24) Jesus cried out again something very similar, "And at the ninth hour Jesus cried with a loud voice, saying, Eloi, Eloi, lama sabachthani? which is, being interpreted, My God, my God, why hast thou forsaken me?" (Mar 15:34) This is why I asked you to read Job Chapters 38 & 39. Our Daddy explains His greatness and majesty in a way we can understand. In these series of questions, God encourages us to think about His wisdom and power. God looked for a man who could have His confidence, a man that would rely upon Him, no matter the cost or loss. Our Daddy wanted unity through trust with at least a part of His creation. Many times in scripture, the Father finds this connection. He finds it in Job, and He has found it in His Son. My question is will He find it in you? Will He find it in me? Can we so trust in our Daddy and believe He is all knowing, all powerful, all seeing, ever present, and loving? Can we believe if we reach out for His hand, if we try to grasp the tips of His fingers, that He will close the gap and embrace us completely? If we are going to try, we must not count the cost, we cannot hold onto any reservations. It takes a passionate abandonment to reach into the unseen. If done right, it will appear reckless and crazy to those on the outside. Often it will feel like your stepping off the side of a cliff. This is exactly what it takes. We must abandon all hope in the things if this earth. No longer can we trust in the laws of the physical, even gravity itself. When we run to the end of that spiritual cliff and jump, we must trust our Daddy is there waiting to snatch us out of the air. "But without faith it is impossible to please him: for he that cometh to God must believe that he is, and that he is a rewarder of them that diligently seek him." (Heb 11:6) 
           Let me ask you a question. Do you believe if you tried to kiss God on His cheek, He would lean forward and let you? If you reach out to give Him a hug, would He kneel down and let you? Do you believe that if you planned a date with your heavenly Daddy, He would show up? Do you believe that whatever effort you give to the unity of the relationship, He would give more than you could? Do you believe He wants to know you this way? Do you believe He wants you to know Him this way? How you answered these questions will uncover how you view your Heavenly Daddy. Do you know that God is looking over the entire earth this very moment for someone, anyone that will love Him? "For the eyes of the LORD run to and fro throughout the whole earth, to shew himself strong in the behalf of them whose heart is perfect toward him…." (2Ch 16:9a) You see, He is looking for your kiss, your hug, for the date to be set, so He can show you how much He loves you. He is waiting for you to make your move. Pursue Him as one lover would pursue another. He is madly in love with you. We must lay aside our fears and succumb to the ecstasy of His love. Let us cry out; "Whom have I in heaven but thee? and there is none upon earth that I desire beside thee." (Psa 73:25) We will then hear our Daddy respond back, "… Yea, I have loved thee with an everlasting love: therefore with lovingkindness have I drawn thee." (Jer 31:3b) He will continue; "Call unto me, and I will answer thee, and shew thee great and mighty things, which thou knowest not." (Jer 33:3) "And it shall come to pass, that before they call, I will answer; and while they are yet speaking, I will hear." (Isa 65:24) Right now this very moment He is declaring over us; "Have not I commanded thee? Be strong and of a good courage; be not afraid, neither be thou dismayed: for the LORD thy God is with thee whithersoever thou goest." (Jos 1:9) "For I know the thoughts that I think toward you, saith the LORD, thoughts of peace, and not of evil, to give you an expected end. Then shall ye call upon me, and ye shall go and pray unto me, and I will hearken unto you. And ye shall seek me, and find me, when ye shall search for me with all your heart." (Jer 29:11-13) Family, our Daddy is a passionate lover of our souls. He desperately wants to be intimate with us. He desires the unity of the Spirit. Reach out into the unseen and He will reach out to you! "Draw nigh to God, and he will draw nigh to you…." (Jas 4:8a) Please, before you go any further read: Psalm Chapter 139. This chapter in Psalms is like a two-way love letter with our Daddy.
            Our Daddy is our "Forever Father." His Fatherhood will never end. It will never change. From the very beginning of the earth to the earth made new, into all eternity. God our Daddy is Father of all, forever. This is complete and without exception. We see this blueprint in Jesus. Jesus Christ, is our forever Lord and Savior who is worthy of all glory, honor, and praise. He is our proof of the eternal Fatherhood of God, "YHWH!" "Nay, in all these things we are more than conquerors through him that loved us. For I am persuaded, that neither death, nor life, nor angels, nor principalities, nor powers, nor things present, nor things to come, Nor height, nor depth, nor any other creature, shall be able to separate us from the love of God, which is in Christ Jesus our Lord." (Rom 8:37-39) The Fatherhood of God is expressed fully in Jesus. Our Daddy's love is found in His Son. We cannot have the Father without the Son, nor can we have the Son without the Father.
            Let us go deeper and discover the Father-Son relationship in the Godhead. Jesus was called the Son of God before He was born, "And the angel answered and said unto her, The Holy Ghost shall come upon thee, and the power of the Highest shall overshadow thee: therefore also that holy thing which shall be born of thee shall be called the Son of God." (Luk 1:35) Later on in the Bible Jesus reaffirms this; "For the Father judgeth no man, but hath committed all judgment unto the Son: That all men should honour the Son, even as they honour the Father. He that honoureth not the Son honoureth not the Father which hath sent him." (Joh 5:22-23) We often forget the most famous Bible verse in the "Newest" Testament was actually spoken by Jesus Himself. John 3:16 and 17 declares, "For God so loved the world, that he gave his only begotten Son, that whosoever believeth in him should not perish, but have everlasting life. For God sent not his Son into the world to condemn the world; but that the world through him might be saved." (Joh 3:16-17) This is why I declare; "For this cause I bow my knees unto the Father of our Lord Jesus Christ," (Eph 3:14)
            Jesus is our perfect example of the Family of God. He proves the "Forever Fatherhood" of God our Daddy. Even after His resurrection, Jesus declares that God is His Father, still! Here is the scene, Jesus was just resurrected and was about to go present himself to the Father. "Jesus saith unto her, Touch me not; for I am not yet ascended to my Father: but go to my brethren, and say unto them, I ascend unto my Father, and your Father; and to my God, and your God." (Joh 20:17) Now, I will continue to show you that even well after His return to instruct the disciples, and subsequent return to Heaven, that "YHWH" was still His Father, just as He is our "Forever Father." Without any commentary, let us begin. "That ye may with one mind and one mouth glorify God, even the Father of our Lord Jesus Christ." (Rom 15:6) "Blessed be God, even the Father of our Lord Jesus Christ, the Father of mercies, and the God of all comfort;" (2Co 1:3) "The God and Father of our Lord Jesus Christ, which is blessed for evermore, knoweth that I lie not." (2Co 11:31) "Grace be to you, and peace, from God our Father, and from the Lord Jesus Christ. Blessed be the God and Father of our Lord Jesus Christ, who hath blessed us with all spiritual blessings in heavenly places in Christ:" (Eph 1:2-3) "That the God of our Lord Jesus Christ, the Father of glory, may give unto you the spirit of wisdom and revelation in the knowledge of him:" (Eph 1:17) "We give thanks to God and the Father of our Lord Jesus Christ, praying always for you," (Col 1:3) "Blessed be the God and Father of our Lord Jesus Christ, which according to his abundant mercy hath begotten us again unto a lively hope by the resurrection of Jesus Christ from the dead," (1Pe 1:3) "That which we have seen and heard declare we unto you, that ye also may have fellowship with us: and truly our fellowship is with the Father, and with his Son Jesus Christ." (1Jn 1:3) "Grace be with you, mercy, and peace, from God the Father, and from the Lord Jesus Christ, the Son of the Father, in truth and love." (2Jn 1:3) "YHWH, is our Forever Father, the Supreme Elohim!"
            This is why Jesus instructs us concerning the Fatherhood of God, "And call no man your father upon the earth: for one is your Father, which is in heaven." (Mat 23:9) This is not to say the title "Father" is what should not be spoken, as the scripture itself uses the term concerning our earthly parents. (See Matthew 15:4 + Ephesians 6:1-3) It is the spiritual implication, the implied preeminence of being supreme and highest position in our hearts. God our Father alone holds this position. Jesus, being our example again, fully expresses the "Forever Fatherhood" of God in the book of Revelation. Let us read of God our Father. Jesus said; "Him that overcometh will I make a pillar in the temple of my God, and he shall go no more out: and I will write upon him the name of my God, and the name of the city of my God, which is new Jerusalem, which cometh down out of heaven from my God: and I will write upon him my new name." (Rev 3:12) Not only will Jesus do those things just listed above in the name of His Father God, He has also done the following, "And from Jesus Christ, who is the faithful witness, and the first begotten of the dead, and the prince of the kings of the earth. Unto him that loved us, and washed us from our sins in his own blood, And hath made us kings and priests unto God and his Father; to him be glory and dominion for ever and ever. Amen." (Rev 1:5-6) God our Father is one. "YHWH" is both God and Father forever, to all, for all, in all eternity. Amen!
            We have talked about how God was Jesus' Father since He was born into the world, during His ministry, after His death, and resurrection. Even into the book of Revelation where He is executing His office as High priest, He shows that the Fatherhood of God is without end. I would like to point out that even before the creation of the world; Jesus enjoyed the Fatherhood of God. Jesus said; "Father, I will that they also, whom thou hast given me, be with me where I am; that they may behold my glory, which thou hast given me: for thou lovedst me before the foundation of the world." (Joh 17:24) Jesus is our assurance of the "Forever Fatherhood" of God, our Daddy. We have seen that "YHWH" has been the Father or Daddy of Jesus since before creation, then throughout man's existence, and now I will show you that even after the earth made new, even beyond the gates of heaven, "YHWH" is Jesus' Father. This, brothers and sisters is why we can be secure with our trust in our Daddy. Jesus is the proof of our hope.
            Behold, I will now share with you a great mystery. Let us read the plan of God, for all things and the fulfillment of salvation. Let us begin, "That the God of our Lord Jesus Christ, the Father of glory, may give unto you the spirit of wisdom and revelation in the knowledge of him: The eyes of your understanding being enlightened; that ye may know what is the hope of his calling, and what the riches of the glory of his inheritance in the saints, And what is the exceeding greatness of his power to us-ward who believe, according to the working of his mighty power, Which he wrought in Christ, when he raised him from the dead, and set him at his own right hand in the heavenly places, Far above all principality, and power, and might, and dominion, and every name that is named, not only in this world, but also in that which is to come: And hath put all things under his feet, and gave him to be the head over all things to the church, Which is his body, the fulness of him that filleth all in all." (Eph 1:17-23) Our Father exalted His Son, our Lord, and Savior to fulfill the plan of salvation. Our Daddy placed everything under His feet so He could complete the work to the utmost, becoming "All in All" that means absolute in power and authority. Then when the work is fully completed, Jesus will lay down all power and authority back to His Father, so our Daddy will then be "All in All." Let us read, "But now is Christ risen from the dead, and become the firstfruits of them that slept. For since by man came death, by man came also the resurrection of the dead. For as in Adam all die, even so in Christ shall all be made alive. But every man in his own order: Christ the firstfruits; afterward they that are Christ's at his coming. Then cometh the end, when he shall have delivered up the kingdom to God, even the Father; when he [Jesus] shall have put down all rule and all authority and power. For he [Jesus] must reign, till he hath put all enemies under his feet. The last enemy that shall be destroyed is death. For he [God] hath put all things under his [Jesus] feet. But when he [God] saith all things are put under him [Jesus], it is manifest that he [God] is excepted, which did put all things under him [Jesus]. And when all things shall be subdued unto him [Jesus], then shall the Son also himself be subject unto him [God] that put all things under him [Jesus], that God may be all in all." (1 Corinthians 15:20-28, Emphasis Added)  "I wish you to know that of every man the head is the Christ, and the head of a woman is the husband, and the head of Christ is God. (1Co 11:3) I pray the gravity of what we just covered sinks deep into our heart. YHWH, God, Father, Daddy, will be "All in All" forever without end, Amen!"
            Our Father is Father Forever. All things in heaven, and in the earth made new, from the highest, to the lowest, will once again abide under His supremacy and Fatherhood. "YHWH" is and will always be supreme over all forever and always. When all is finished, we have one God and one Father, "But to us there is but one God, the Father, of whom are all things, and we in him; and one Lord Jesus Christ, by whom are all things, and we by him." (1Co 8:6) This glorious day our Lord and Savior Jesus the Christ has worked for, is summed up beautifully in the Book of Revelation. Yes, our God is our Father forever. "And I heard a great voice out of heaven saying, Behold, the tabernacle of God is with men, and he will dwell with them, and they shall be his people, and God himself shall be with them, and be their God. And God shall wipe away all tears from their eyes; and there shall be no more death, neither sorrow, nor crying, neither shall there be any more pain: for the former things are passed away. And he that sat upon the throne said, Behold, I make all things new. And he said unto me, Write: for these words are true and faithful. And he said unto me, It is done. I am Alpha and Omega, the beginning and the end. I will give unto him that is athirst of the fountain of the water of life freely. He that overcometh shall inherit all things; and I will be his God, and he shall be my son." (Rev 21:3-7)
            I will end this book with this encouragement and instruction, "Speaking to yourselves in psalms and hymns and spiritual songs, singing and making melody in your heart to the Lord; Giving thanks always for all things unto God and the Father in the name of our Lord Jesus Christ;" (Eph 5:19-20) Family, I declare this over you as a prophecy fulfilled, yet still incomplete. "First, I thank my God through Jesus Christ for you all, that your faith is spoken of throughout the whole world." (Rom 1:8) I look forward to that day, when the gospel of Jesus Christ and the love of our Father God are shared throughout the entire world. Until then, I pray the love of the Father and Son increases daily in your hearts. I pray that you will remember all the gifts and blessings, the Family of God has bestowed upon the children of God. Fight the good fight and never give up, or give in. It will be worth it all. I love you Family, Jesus loves you, and our Daddy loves you. In the power and fellowship of the Holy Spirit, I bless you all!
A Prayer I encourage you to pray to your Daddy, your heavenly Father, who is the God of the universe. Talk to Him as you would a friend. Open up your heart to Him, be honest, He already knows. He wants to share the moment with you. I would pray with you as I have been. It would fail to speak the deep things of your heart. We are all different in so many ways. This is a wonderful thing. Reach out to Him in your own way. Reach into the unseen and embrace your Father. He loves you and He is waiting!
Jesus Christ Our Lord Declares: "And this is life eternal, that they might know thee the only true God, and Jesus Christ, whom thou hast sent." (John 17:3)
Daddy, Thank You!
---
~We Shall Be Like Him – 1 John 3:2~