Day 33: Drink His Cup-Part 1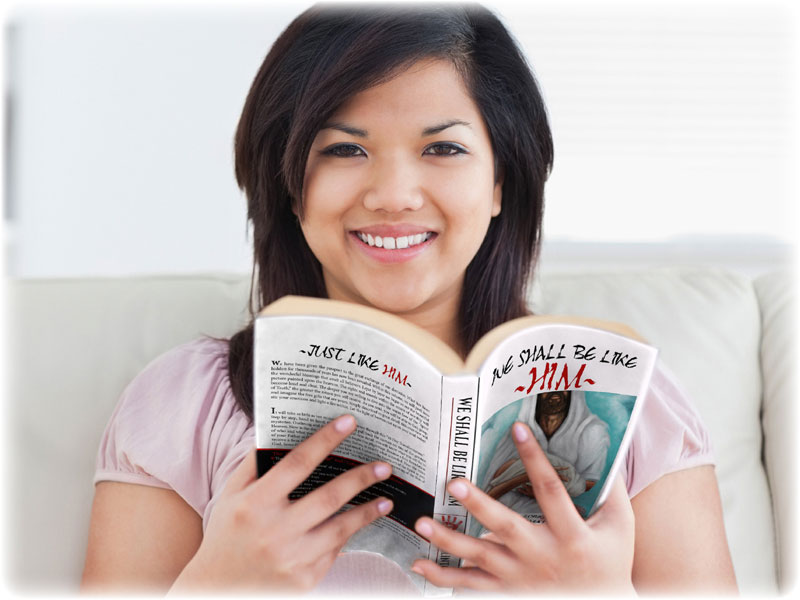 Precept #4
"Then said Jesus unto Peter, Put up thy sword into the sheath: the cup which my Father hath given me, shall I not drink it?" (John 18:11)
            One of the most painful scenes in the Bible is unfolding. The time for the sacrifice has come. Within only a matter of hours the Son of God must die. This is where we will begin, "And saith unto them, My soul is exceeding sorrowful unto death: tarry ye here, and watch." (Mar 14:34) Walking about a stone's throw away, Jesus falls to the ground all alone, crying out to His Father. "And he said, Abba, Father, all things are possible unto thee; take away this cup from me: nevertheless not what I will, but what thou wilt." (Mar 14:36) We find in Luke this account of His deep anguish, "And being in an agony he prayed more earnestly: and his sweat was as it were great drops of blood falling down to the ground." (Luk 22:44) Up to this point, this was the darkest moment of Jesus' life, rivaled only by the forth-coming moment upon the cross. When He was on the cross about to die, the Son of God cries out, "My God, my God, why have you forsaken me?" (See Mat 27:46) The Holy Word tells us that God turns away from Sin, "But your iniquities have separated between you and your God, and your sins have hid his face from you, that he will not hear." (Isa 59:2) Jesus had to become the embodiment of sin for us, "For he [God] hath made him [Jesus] to be sin for us, who knew no sin; that we might be made the righteousness of God in him." (2Co 5:21) I believe that the exact moment Jesus received the sins of humanity, was the moment He cried out, "My God, my God, why have you forsaken me?" (See Mat 27:46) In this very desperate and painful moment, Jesus declares the Prophecy found in Psalms 22. Psalms 22 is a vivid description of the abuse Jesus endured, and what His thoughts were as He hung on the cross. If you ever wanted to know what He prayed to God about on the cross; read Psalms 22. I also believe it was because of this moment that Jesus cried out in the garden. Jesus petitioned God for this "Cup" to pass from Him. Now, I want to ask you a question: Do you think it was the pain Jesus was so distraught over? Do you think it was the fear of insults that made Him sweat as drops of blood? Alternatively, or was it the thought of separation from His Father that made the Son of God cry out?
             Most people might not have considered that there are actually two sacrifices made in the New Testament. The first is God sacrificing His own Son as a lamb, "The next day John seeth Jesus coming unto him, and saith, Behold the Lamb of God, which taketh away the sin of the world." (Joh 1:29) According to the custom of the Ceremonial Law of the "Older" Testament, the Father of the House would place His hands upon the Lamb and transfer the Sin of the Family to the lamb. Then the Lamb would be sacrificed as payment for these Sins. (See Leviticus Chapters 1-4) The Sins of humanity had to be transferred to Jesus as a perfect spotless lamb. It is my own personal belief that Jesus didn't fear death. We read, "For as the Father hath life in himself; so hath he given to the Son to have life in himself;" (Joh 5:26) We also read, "No man taketh it from me, but I lay it down of myself. I have power to lay it down, and I have power to take it again. This commandment have I received of my Father." (Joh 10:18) Jesus knew and trusted the Father explicitly, without fail. He knew He was going to be resurrected. He also believed the prophecy of Psalms 16, "Because thou wilt not leave my soul in hell, neither wilt thou suffer thine Holy One to see corruption." (Act 2:27) Jesus did not doubt the will of the Father, not for one moment. He was the perfect Sacrifice!
            The second sacrifice is found in the garden. In the Psalms 16 prophecy, we read a most interesting line that ties the garden, cross, and the grave together. Let's read, "The LORD [YHWH] is the portion of mine inheritance and of my cup: thou maintainest my lot." (Psa 16:5) Jesus is faced with two cups. The cup of sinners as found in this verse, "Upon the wicked he shall rain snares, fire and brimstone, and an horrible tempest: this shall be the portion of their cup." (Psa 11:6) The other cup is the cup of salvation and blessing. "I will take the cup of salvation, and call upon the name of the LORD." (Psa 116:13) Jesus was placed in the most amazing and heart wrenching position. It was a position that no man has ever been before. Jesus passed the temptations of Satan with flying colors. All He desired was God and to be obedient to Him. This was His portion and all He longed for. Satan couldn't offer anything Jesus wanted more. Now in the Garden, Jesus must make the sacrifice of self. In order for Jesus to be obedient to God, He now must become sin and be separated from God, His Daddy for the first time. I believe this is why Jesus cried out in the garden, why He begged for another way. It was the separation that cut straight to His soul. Eve's temptation by Satan was to become like her greatest desire: God, "For God doth know that in the day ye eat thereof, then your eyes shall be opened, and ye shall be as gods, knowing good and evil." (Gen 3:5) Eve disobeyed by following that desire to its dreadful end. Jesus now longs to be in the presence of His greatest desire: His Father. Yet, to be obedient He must leave the presence of the Father. It was obedience through separation that stirred Jesus' heart so badly. God sacrificed His Son; Jesus sacrificed His desire to be in His Father's presence. Each side had something at stake. Jesus must take the 2nd cup of fire and burning sulfur. He must leave the presence of God to become sin for us. In doing so, He receives the cup of salvation for humanity. He also receives the Psalms 16 cup of inheritance, for Himself and all who call upon His name. Yes, there were two sacrifices made for us on that day: Jesus sacrificing his will and God sacrificing His son.
            Let us do a couple of comparisons to zoom in on these prophecies. "The LORD [YHWH] is the portion of mine inheritance and of my cup: thou maintainest my lot. The lines are fallen unto me in pleasant places; yea, I have a goodly heritage." (Psa 16:5-6) We compare that to the New Testament Fulfillment, "Being made so much better than the angels, as he hath by inheritance obtained a more excellent name than they. For unto which of the angels said he at any time, Thou art my Son, this day have I begotten thee? And again, I will be to him a Father, and he shall be to me a Son?" (Heb 1:4-5) Let's look at another one, "I will bless the LORD [YHWH], who hath given me counsel: my reins also instruct me in the night seasons. I have set the LORD [YHWH] always before me: because he is at my right hand, I shall not be moved." (Psa 16:7-8) We see this prophecy being fulfilled here, "He went away again the second time, and prayed, saying, O my Father, if this cup may not pass away from me, except I drink it, thy will be done." (Mat 26:42) Psalms 16 ends with, "Thou wilt shew me the path of life: in thy presence is fulness of joy; at thy right hand there are pleasures for evermore." (Psa 16:11) Jesus completely emptied Himself of His own desires. Placing the desires of the Father above all else. Knowing unless He became sin for us we could never be one with the Father. In doing so, He secured a sure future for us all. If you want to know more of what the Lord was thinking and experiencing, please read Psalms 22 and 116.
            In His suffering Jesus became our High Priest. Meaning Jesus is the one who walks us into God's presence. He fulfilled the requirement of a Holy God. Now we can come to Him once again. Without Him being our High Priest this would not be possible. We read, "Seeing then that we have a great high priest, that is passed into the heavens, Jesus the Son of God, let us hold fast our profession." (Heb 4:14) Jesus is a permanent High Priest; He is our everlasting connection to our Father. "But this man, because he continueth ever, hath an unchangeable priesthood. Wherefore he is able also to save them to the uttermost that come unto God by him, seeing he ever liveth to make intercession for them. For such an high priest became us, who is holy, harmless, undefiled, separate from sinners, and made higher than the heavens;" (Heb 7:24-26) Jesus earned this position through suffering and obedience. It was purchased through His blood. Now we have salvation, hope, and peace with God. Let every voice Praise Jesus to the glory of God.
            The Precept we are studying is the cup of suffering. Jesus said "Then said Jesus unto Peter, Put up thy sword into the sheath: the cup which my Father hath given me, shall I not drink it?" (Joh 18:11) Jesus suffered dearly for us. Through His sinless life, death, and then resurrection, Jesus became our High Priest. The Family of God has a different path, a path in reverse. We first believe in Jesus and the price He paid. We are then welcomed into the Family of God. When we are welcomed in, we become priests just like Him. "But ye are a chosen generation, a royal priesthood, an holy nation, a peculiar people; that ye should shew forth the praises of him who hath called you out of darkness into his marvellous light:" (1Pe 2:9) Jesus offered Himself up as the perfect sacrifice through His blood. We now offer up spiritual sacrifices to our God. "Ye also, as lively stones, are built up a spiritual house, an holy priesthood, to offer up spiritual sacrifices, acceptable to God by Jesus Christ." (1Pe 2:5) We are to be just like Him in every way. He is our Chief Priest; we are His ministers in the Priesthood. Jesus, through much suffering, has earned His position. We are given ours freely to serve the living God. As Jesus suffered, and became the High Priest. Our path is in reverse. We have become Priests through our faith. Once we are made a priest, we also must share in the suffering of our Lord. "For unto you it is given in the behalf of Christ, not only to believe on him, but also to suffer for his sake;" (Php 1:29) We will talk more about this in the next chapter.
            As we close let's look at the guidelines for our ministry as Priests. "But so shall it not be among you: but whosoever will be great among you, shall be your minister: And whosoever of you will be the chiefest, shall be servant of all. For even the Son of man came not to be ministered unto, but to minister, and to give his life a ransom for many." (Mar 10:43-45) We are to be like our Lord, to give our lives in the service of others. Let's read the example of Jesus, "For the Son of man is come to seek and to save that which was lost." (Luk 19:10) We must follow His example, we are to seek and save the lost. "Hereby perceive we the love of God, because he laid down his life for us: and we ought to lay down our lives for the brethren." (1Jn 3:16) Let's read the example of John the Baptist, "To give knowledge of salvation unto his people by the remission of their sins," (Luk 1:77) We are also to make known to the world the way to receive the forgiveness of sin. We are encouraged even more in our office as Priests with this verse, "Fight the good fight of faith, lay hold on eternal life, whereunto thou art also called, and hast professed a good profession before many witnesses." (1Ti 6:12) We must declare the Gospel Truth to the entire world. It might cost us dearly, it could cost us everything, but it can never cost us more than it cost Jesus. He separated Himself from God's presence so we can be with them forever. We must be willing to now live so completely in God's presence. Even if we lose every earthly comfort for the sake of the gospel truth, it will be as if we have lost nothing. We must be completely convinced of our inheritance through Jesus Christ. So that, every earthly pleasure becomes just a momentary gift from the Father. We accomplish this when we desire the One who blesses, more than the earthly blessings He has given us!
            Be encouraged brothers and sisters. Our reward is great, and the blessings innumerable. Jesus tells us, "And then shall they see the Son of man coming in the clouds with great power and glory. And then shall he send his angels, and shall gather together his elect from the four winds, from the uttermost part of the earth to the uttermost part of heaven." (Mar 13:26-27) We are His chosen ones. We will live forever in their presence. "And this is the record, that God hath given to us eternal life, and this life is in his Son." (1Jn 5:11) We have received ownership of everything in the universe, even though to the world it seems as if we have nothing. We have this hope for home. Let us focus our gaze upon the sandy shore of heavens harbor and seek refuge within. "Wherein God, willing more abundantly to shew unto the heirs of promise the immutability of his counsel, confirmed it by an oath: That by two immutable things, in which it was impossible for God to lie, we might have a strong consolation, who have fled for refuge to lay hold upon the hope set before us: Which hope we have as an anchor of the soul, both sure and stedfast, and which entereth into that within the veil; Whither the forerunner is for us entered, even Jesus, made an high priest for ever after the order of Melchisedec." (Heb 6:17-20)
Let's Pray "Daddy, please bring every promise and glory You have for us back to our memories. Help us to never forget what You have in store for the Family. Just as Jesus looked to the Joy set before Him, as He walked to the cross. Let us also follow His example and look forward to the joy of Your presence. We have nothing on our own. With You we have everything heaven can offer. Let us never to shrink back from declaring the Gospel to this world. Let us never be ashamed. Give us boldness as we move forward in Christ Jesus."In Jesus' precious and holy name we pray, Amen!
---
~We Shall Be Like Him – 1 John 3:2~