Day 35: Carry His Cross-Part 1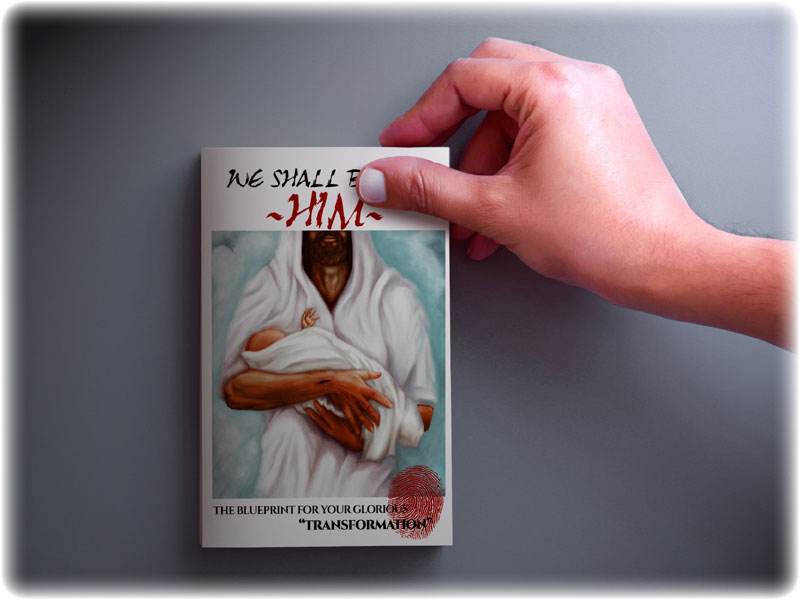 Precept #5
"For he taught his disciples, and said unto them, The Son of man is delivered into the hands of men,  and they shall kill him; and after that he is killed, he shall rise the third day." (Mark 9:31)
Let's Pray "Daddy, I know many people have given their lives because of their faith in Jesus. They have risen to the call of our Lord. I know you will raise them from the dead victorious. They have not truly died. Nor will they ever die again. I ask you to protect our minds from the evil one. Help us not to believe his lies. Death upon this earth is just a gateway to eternity for all who call upon Christ. It is never the end, just the beginning. I know we will not all have to give our lives through physical death for the Gospel. So, my prayer is that you empower us all to live for the call of Christ." In Jesus' precious and holy name, we pray. Amen!
"Greater love hath no man than this, that a man lay down his life for his friends." (John 15:13)
"Henceforth I call you not servants; for the servant knoweth not what his lord doeth: but I have called you friends; for all things that I have heard of my Father I have made known unto you." (John 15:15)
             Jesus freely gave His life for us. He suffered the most painful form of execution available at the time, crucifixion. He always knew this moment was coming. I'm sure that Jesus had seen many people hanging on crosses for their crimes. The Romans were very fond of this form of punishment. I am confident that His disciples also witnessed these executions take place. It was no strange thing in the days of the Roman occupation of Israel. So when we read this next verse, please understand the proximity of this form of execution. "Therefore doth my Father love me, because I lay down my life, that I might take it again. No man taketh it from me, but I lay it down of myself. I have power to lay it down, and I have power to take it again. This commandment have I received of my Father." (Joh 10:17-18) Jesus is telling the disciples, "I am going to carry my cross and die upon it." That's my paraphrase, of course. This is what was being conveyed to them. Later on in Scripture we read, "Then delivered he him therefore unto them to be crucified. And they took Jesus, and led him away. And he bearing his cross went forth into a place called the place of a skull, which is called in the Hebrew Golgotha:" (Joh 19:16-17) There Jesus died for our sins. "And being found in fashion as a man, he humbled himself, and became obedient unto death, even the death of the cross." (Php 2:8) We find the exact moment spoken about in the Gospel of John, "When Jesus therefore had received the vinegar, he said, It is finished: and he bowed his head, and gave up the ghost." (Joh 19:30) Jesus was victorious, being faithful to the end.
            Every person in Jerusalem was intimately acquainted with crucifixion. To say it in modern terms, imagine being near the room where they kill inmates by electrocution. Then being told that if you want to follow me, you must sit upon the electric chair. We know exactly what that means. What if I said: if you want to follow me, you must stand before the firing squad.  We know of this type of execution. The disciples knew the pains of crucifixion very well. With this in mind, please understand what we are being told by Jesus. "And when he had called the people unto him with his disciples also, he said unto them, Whosoever will come after me, let him deny himself, and take up his cross, and follow me. For whosoever will save his life shall lose it; but whosoever shall lose his life for my sake and the gospel's, the same shall save it. For what shall it profit a man, if he shall gain the whole world, and lose his own soul? Or what shall a man give in exchange for his soul?" (Mar 8:34-37) I promise you, people did not carry crosses around for fun and games. Those who carry crosses knew they were going to die. If we are going to truly be followers of Jesus, we must carry our crosses as He carried His. What does that mean? It means we have to die to ourselves, and yes, be willing to die literally for Him. We must stand before the firing squad, we must sit in the electric chair, and we must place the rope around our own necks. We must die to ourselves and be willing to die. "And he said to them all, If any man will come after me, let him deny himself, and take up his cross daily, and follow me." (Luk 9:23) 
            There is no way to soft peddle this. All I can do is to tell you the truth. This is what is required of us all. I will share one more verse and then clarify it for you. Let's read, "If any man come to me, and hate not his father, and mother, and wife, and children, and brethren, and sisters, yea, and his own life also, he cannot be my disciple. And whosoever doth not bear his cross, and come after me, cannot be my disciple." (Luk 14:26-27) If you wanted to know what is required of you by Jesus, it is everything. Everything is required. He wants your heart, mind and soul. All of you is what is required, nothing less will do. I want to clarify something though. A lot of people take this verse the wrong way. We are to love our families; we are just to love Jesus to the utmost. A great clarification of this is found in Ephesians. "Husbands, love your wives, even as Christ also loved the church, and gave himself for it;" (Eph 5:25) Jesus is not telling us not to love anything, but Him. He is saying that we should love Him supremely. When this happens, I believe we can then understand how to truly love our families. It takes sacrifice and selflessness. Be encouraged family, "The thief cometh not, but for to steal, and to kill, and to destroy: I am come that they might have life, and that they might have it more abundantly." (Joh 10:10) If we ever have to die for our faith, please be encouraged with this promise, "And God hath both raised up the Lord, and will also raise up us by his own power." (1Co 6:14)
            You might not realize that in order to become a Christian you have already died. To become a part of the Body of Christ you have already practiced dyeing for Jesus. We have all hung on a cross and went into the grave. We have also been resurrected with Him. This sacred passage is performed through Baptism. Let's read, "Know ye not, that so many of us as were baptized into Jesus Christ were baptized into his death? Therefore we are buried with him by baptism into death: that like as Christ was raised up from the dead by the glory of the Father, even so we also should walk in newness of life. For if we have been planted together in the likeness of his death, we shall be also in the likeness of his resurrection: Knowing this, that our old man is crucified with him, that the body of sin might be destroyed, that henceforth we should not serve sin. For he that is dead is freed from sin. Now if we be dead with Christ, we believe that we shall also live with him: Knowing that Christ being raised from the dead dieth no more; death hath no more dominion over him. For in that he died, he died unto sin once: but in that he liveth, he liveth unto God. Likewise reckon ye also yourselves to be dead indeed unto sin, but alive unto God through Jesus Christ our Lord." (Rom 6:3-11) This is not a "one and done" death. Yes, for the spiritual man it is complete through baptism. Your spirit is renewed in Christ Jesus. For the fleshy mortal man, this suit of rebellious skin must be subdued daily. "I protest by your rejoicing which I have in Christ Jesus our Lord, I die daily." (1Co 15:31) We fight against our sin nature daily and must bring it in to conformity to our Lord's will. "Dearly beloved, I beseech you as strangers and pilgrims, abstain from fleshly lusts, which war against the soul;" (1Pe 2:11) Be encouraged family. Just like the battle that rages daily in the flesh, we are also renewed daily in the Spirit to give us strength. "For which cause we faint not; but though our outward man perish, yet the inward man is renewed day by day. For our light affliction, which is but for a moment, worketh for us a far more exceeding and eternal weight of glory; While we look not at the things which are seen, but at the things which are not seen: for the things which are seen are temporal; but the things which are not seen are eternal." (2Co 4:16-18)
            We need to examine the steps of baptism. This way we get a better understanding of the death we must die. The true, accurate and Holy Word of God tells us, "That if thou shalt confess with thy mouth the Lord Jesus, and shalt believe in thine heart that God hath raised him from the dead, thou shalt be saved. For with the heart man believeth unto righteousness; and with the mouth confession is made unto salvation." (Rom 10:9-10) Some point to this scripture as a way to undercut the necessity of baptism. Trust me, it doesn't. I believe this scripture performs two things. It encourages those who physically could not get baptized before they died. Example: A prisoner like the one on the cross accepts Jesus. He is about to die. There is no way to get baptized. His belief makes Him complete in the Lord. It is also saying; "If you believe Jesus is Lord then by default you will get baptized." Jesus told us to do just that, "He that believeth and is baptized shall be saved; but he that believeth not shall be damned." (Mar 16:16) Did you see it? If you believe, you will be getting baptized. It is the default position of an obedient believer. If you do not believe, then there is no baptism for you to receive, and you condemn yourself through unbelief. Baptism is the natural response of belief in the Lord. Let's read, "But when they believed Philip preaching the things concerning the kingdom of God, and the name of Jesus Christ, they were baptized, both men and women." (Act 8:12) So we must hear the good news and believe it. Let us look at the next step, "Then Peter said unto them, Repent, and be baptized every one of you in the name of Jesus Christ for the remission of sins, and ye shall receive the gift of the Holy Ghost." (Act 2:38) Therefore, we must hear, believe, repent, and then be baptized. We take these steps for the forgiveness of our sins. Then we can receive the gift of promise, the power of the Holy Spirit.
            Now let's look at the rules of the procedure of being baptized. Jesus tells us; "Go ye therefore, and teach all nations, baptizing them in the name of the Father, and of the Son, and of the Holy Ghost:" (Mat 28:19) If it is not done in this manner then it is not baptism, period. It has to be performed in the name of the Father (YHWH) and the Son (Jesus, Yeshua) and the Holy Ghost. Some might argue these exact words have to be said. I believe that if you follow the Lord, these words will not be hard to speak at the time of baptism. I also believe that just because you say the names, does not mean you are actually doing it in their name. The third commandment makes this clear, "Thou shalt not take the name of the LORD thy God in vain; for the LORD will not hold him guiltless that taketh his name in vain." (Exo 20:7) Let me make it plain, if your heart is right before the Lord, then you will want to say the most beautiful names every spoken. With a pure heart, it will not be in vain that you speak them, or that you have baptized someone. That being said, I should clarify something else. The person being baptized having a pure heart towards God is covered in God's grace, no matter the heart of the baptizer. For who can account for the hearts and purity of everyone who baptizes? It is God that makes you Holy, not the baptizer. Now a warning; if you baptize in their name you will be held accountable, for better or worse. We must engage in this sacred performance with the utmost sobriety.
            I know this might seem like a huge detour from our topic. I promise you, it is not. The reason we have covered this in so much depth is the importance and connection to carrying our cross for Jesus. You see when we are baptized we are washed. "And now why tarriest thou? arise, and be baptized, and wash away thy sins, calling on the name of the Lord." (Act 22:16) This washing is performed in water; it spiritually represents the blood of Jesus! "And from Jesus Christ, who is the faithful witness, and the first begotten of the dead, and the prince of the kings of the earth. Unto him that loved us, and washed us from our sins in his own blood," (Rev 1:5) In baptism we die the death with Him. Let's read, "Buried with him in baptism, wherein also ye are risen with him through the faith of the operation of God, who hath raised him from the dead." (Col 2:12) This is why baptism by complete submersion is so important. We must completely enter that tomb. We must be completely covered in His blood. The Greek word for baptism in the Bible is pronounced, "baptizō." This means to make fully wet, dunk, and submerse. This is the only form of baptism prescribed in the New Testament. It was the form Jesus told His disciples to use. It is the only accepted form in scripture as being called "Baptism."
            Let's look to our Lord for the conclusion of the matter. Jesus is specifically talking here about foot washing and serving one another; "For I have given you an example, that ye should do as I have done to you." (Joh 13:15) I would argue Jesus' example is perfect in all things in every way. Let's look at How Jesus was baptized. "And it came to pass in those days, that Jesus came from Nazareth of Galilee, and was baptized of John in Jordan. And straightway coming up out of the water, he saw the heavens opened, and the Spirit like a dove descending upon him: And there came a voice from heaven, saying, Thou art my beloved Son, in whom I am well pleased." (Mar 1:9-11) Jesus was fully submersed in water. For He straightway comes up out of the water. If nothing else will persuade us, let the example of our Lord convince us all the perfect way.
            I have one more verse for us to consider. Would you expect to have clean clothes if you put only half the garment under the cleaning agent? If only half of the cloth made it into water, would you consider it to be clean? We are speaking in a spiritual sense. In this example, half obedience to the guidelines is only having a garment half washed. Jesus said at His baptism, "And Jesus answering said unto him, Suffer it to be so now: for thus it becometh us to fulfil all righteousness. Then he suffered him." (Mat 3:15) Jesus didn't need the baptism of repentance John was administering. Jesus was sinless. Since God required it, Jesus did it. This is our example to follow. With this in mind, let's read. "And I said unto him, Sir, thou knowest. And he said to me, These are they which came out of great tribulation, and have washed their robes, and made them white in the blood of the Lamb. Therefore are they before the throne of God, and serve him day and night in his temple: and he that sitteth on the throne shall dwell among them. They shall hunger no more, neither thirst any more; neither shall the sun light on them, nor any heat. For the Lamb which is in the midst of the throne shall feed them, and shall lead them unto living fountains of waters: and God shall wipe away all tears from their eyes." (Rev 7:14-17) I hope this helps us all to understand how important Baptism really is.
            Baptism is the washing away of our sin through the blood of Jesus. 1) You are baptized to die with Jesus, so you can also be resurrected with the same resurrection as He was. 2) You are baptized to practice dying to yourself everyday of your life. 3) Finally, you are baptized to prepare yourself to die physically for your faith in Jesus. Baptism is the outward expression of relinquishing your life and will to your Lord. I believe this threefold message of baptism is the key to understand what it means to "carry your cross." We must walk the earth as if we are dead to it, though we will live forever. If the moment ever comes that we must give our lives for our faith, the decision must have already been confirmed within us. It must have already been walked out daily. Then all we will have to do in that moment is to be as we already are, dead, yet alive forevermore in Christ. It will be nothing more than laying down the cross timber upon the earth, then a gentle passing in the spirit from this glory into the greater glory!
Let's Pray "Daddy, my words fail me right now. Help us to abide and obey. I trust You for my salvation. I trust You with my life. All is Yours, and so am I." In Jesus' precious and holy name we pray, Amen!
---
~We Shall Be Like Him – 1 John 3:2~